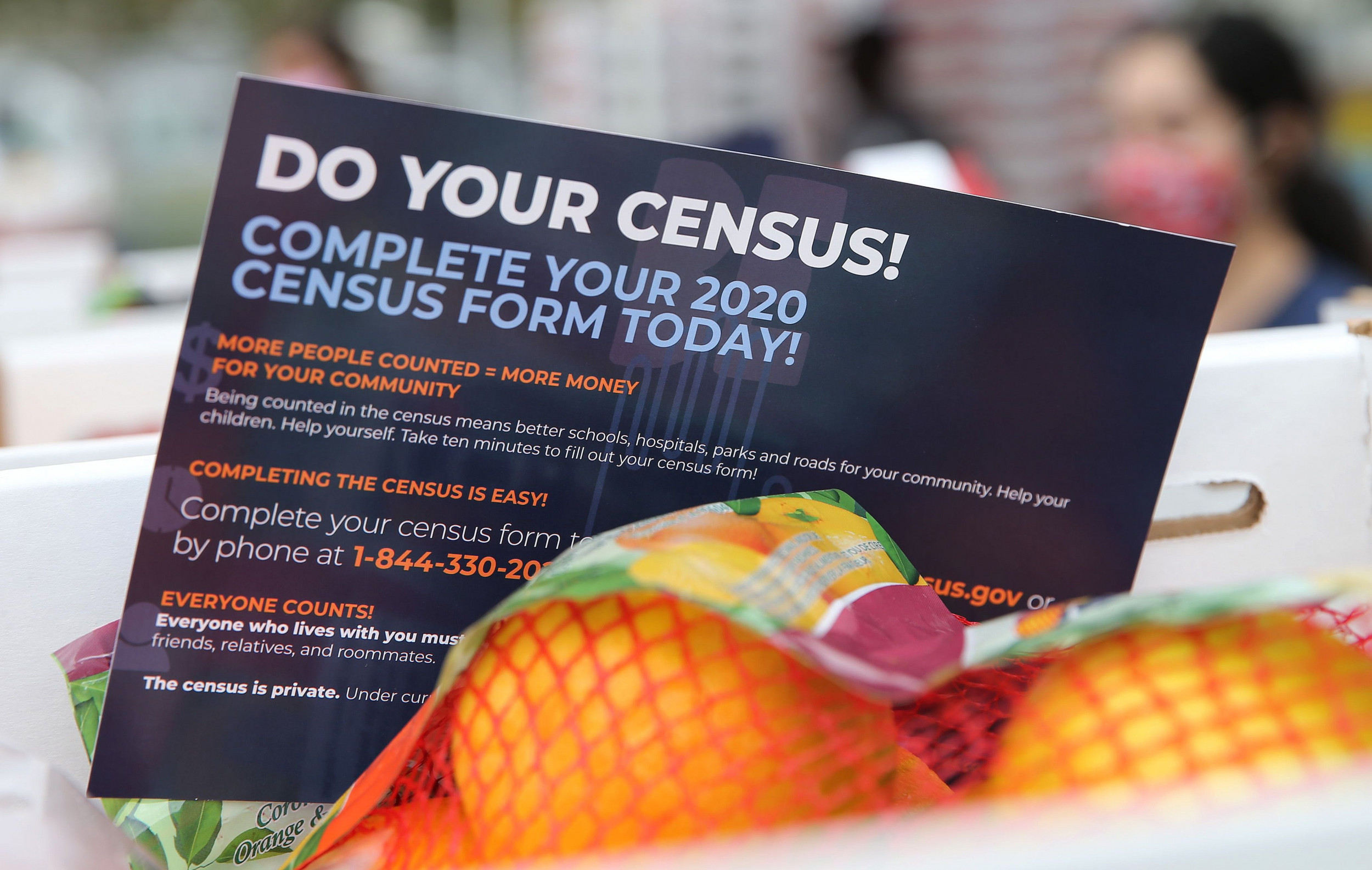 As the Trump administration faced a federal judge's orders over the weekend to shut down its plans to reduce in-counting efforts for the 2020 census, at least eight states still have their response rates Was seen to reach more than 80 percent.
On Saturday, US District Judge Lucy Koh in the Northern District of California issued a temporary restraining order barring the US Census Bureau from shortening its already extended deadline for data collection.
'irreparable damage'
Prior to the outbreak of coronaviruses, the 2020 census was expected to conclude by the end of July.
Newsweek offers membership>
In the midst of the epidemic, however, the bureau said more time would be needed to collect and process the data and the deadline would be pushed back to October 31, with public support from President Donald Trump.
Despite the president's explicit approval of the expansion, in August, the bureau changed course, announcing plans to accelerate its efforts to increase data collection by 30 September, raising alarm from civil rights advocates who counted inadequately Warned of the damage that could occur on vulnerable communities. .
Recognizing that insufficient data collection could "cause irreparable harm to American residents," Koh said Saturday that too much was at stake to allow the sudden change.
Newsweek offers membership>
"Because the census continues here, an inaccurate calculation will not be quashed for another decade, which will affect the distribution of federal and state funds, the deployment of services, and the allocation of local resources for a decade," Koh Wrote, according to NPR.
The judge's order is expected to remain in effect until the September 17 hearing of the court order request, which will force the Census Bureau to continue its counting efforts until the end of October.
Who's counting?
As counting efforts continue, more than 80 percent of the housing units have been counted in most states, according to data published online by the Census Bureau.
As of Sunday, Idaho had the highest percentage of housing units, with 98.1 percent of families participating in either self-response (68.8 percent) or non-follow-up (29.3 percent).
In total, 18 states were identified with response rates greater than 90 percent, including West Virginia, Washington, Kansas, Hawaii, Maine, Oregon, Wisconsin, Indiana, Connecticut, Minnesota, Illinois, Missouri, Massachusetts, California, Utah, and Arkansas. Maryland
The two states with the lowest response rates, including self-response and non-response follow-up, were the southeastern states of Alabama and Georgia.
As of Sunday, Alabama had the lowest response rate, with 77.9 percent of housing units participating, including 62.1 percent who self-responded and 15.9 percent whose responses came through non-response follow-up.
In Georgia, 60 Georgia.1 percent of housing units responded, with 40. आत्म Participated through self-feedback and 1 through .4 non-follow-up.
Louisiana, South Carolina, New Mexico, Mississippi, Montana, and Arizona also had response rates below 80 percent.
Newsweek Have contacted the US Census Bureau for comment.