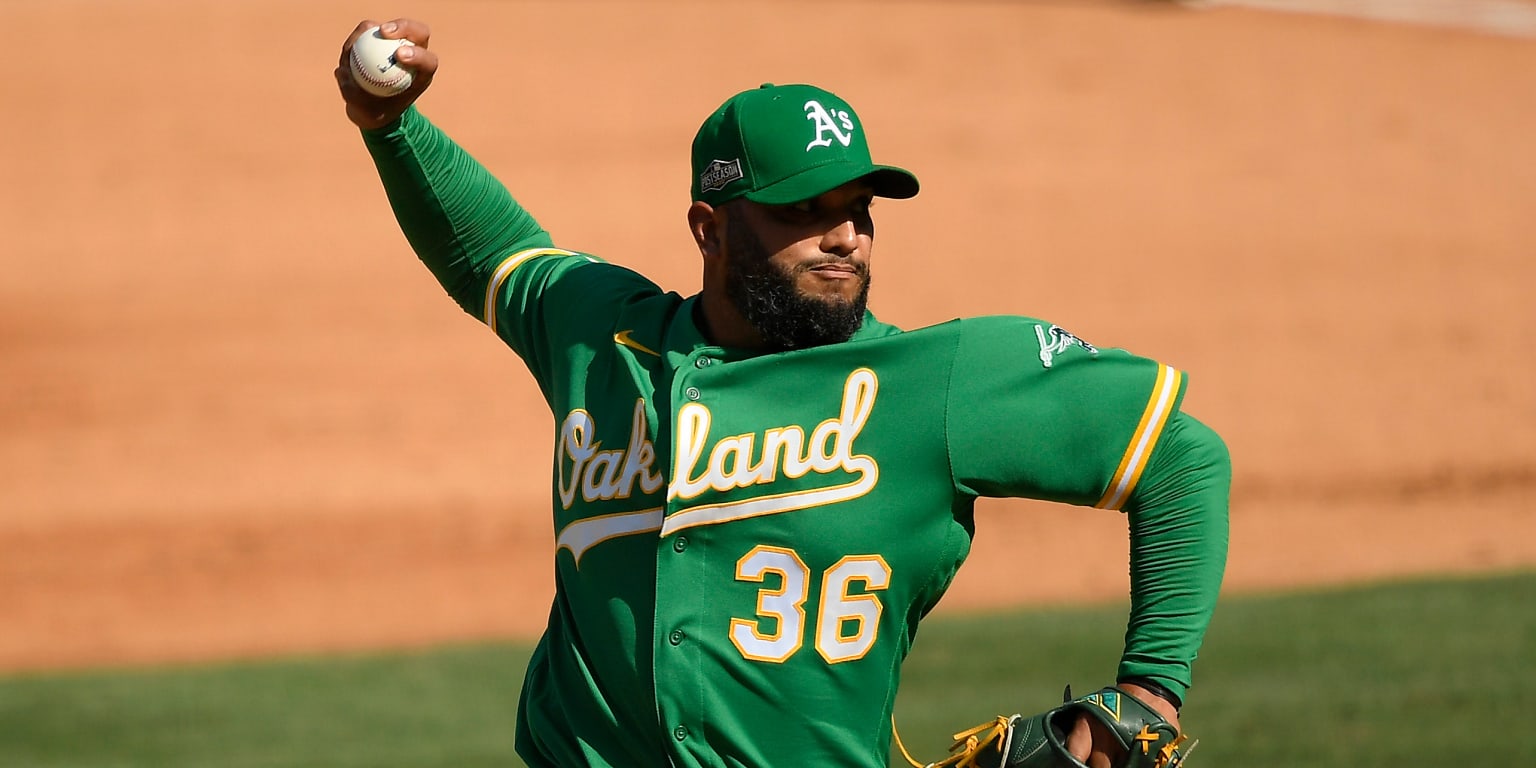 OAKLAND – The A's bullpen has gained a lot of experience this past week.
A source told MLB.com Sunday night that the club reached one-year deals with right-handers Yusmeiro Petit and Sergio Romo. The Athletics have not confirmed it.
Petit and Romo are combined for a total of 26 major league seasons, helping to make up for the experience the A's lost with the departure of closer Liam Hendriks and right-hander Joakim Soria through free agency this offseason.
Petit, 36, has been a key piece in the Athletics relief corps for the past three seasons, having been used by manager Bob Melvin in a variety of roles as a multi-inning weapon. Since joining the Athletics in 2018, he has led all major league relievers in appearances (180) and innings pitched (197 2/3), posting a 2.73 ERA in that span.
Romo, who will turn 38 in March, reunited with Petit after the two won a pair of World Series titles with the Giants as 2012-15 teammates. The right-hander has played for five teams in the past five seasons, most recently spent last year with the Twins and posted a 4.05 ERA in 24 games pitched. He combined for a 3.43 ERA in 65 games with the Marlins and Twins in '19. Romo, known for throwing his unique Frisbee-like slider, continued to do a solid job of limiting hard contact. He ranked in the 82nd percentile among relief pitchers in allowed exit velocity in '20.
While Jake Diekman is expected to get his first shot at the A's closer this year, Romo provides another arm that has proven capable of closing games in the past. During his 13 major league seasons, Romo has 134 saves.