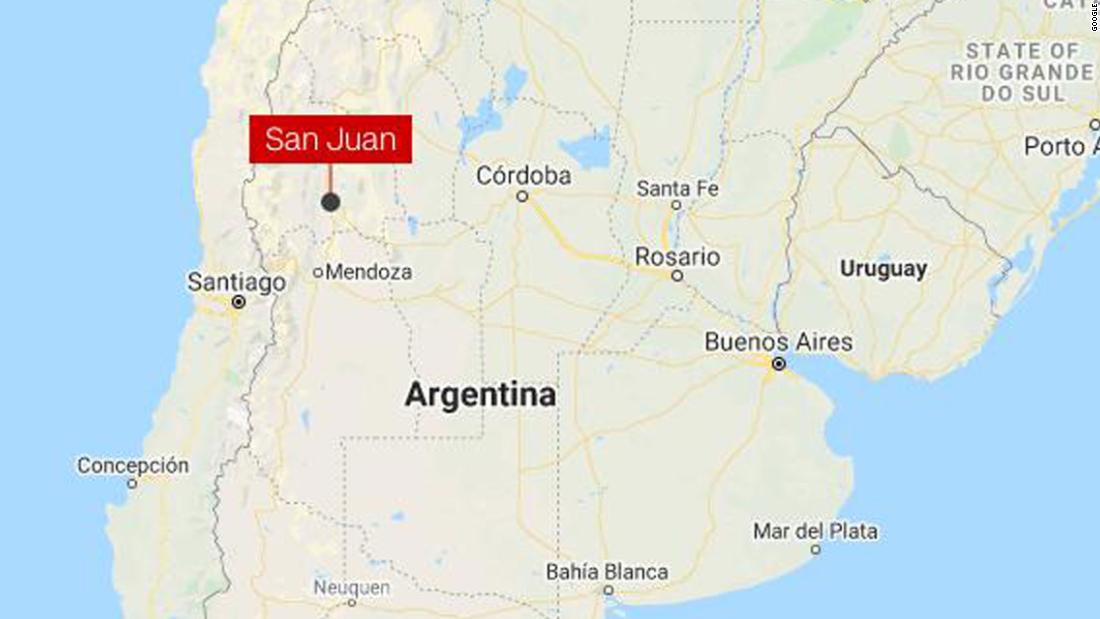 A series of aftershocks followed across the country. The 5.0 aftershock occurred about 1,000 km (620 mi) east of the first earthquake and about 20 minutes after the first earthquake, 27 kilometers (about 16.8 mi) south-southwest of Nueva de Julio.
Then, the same area of ​​4.9 intensity came first, followed by 5.3 aftershock.
4.9, 5.0 and 5.3-magnitude quakes are considered aftershocks because they are smaller in magnitude than the main earthquake and the same area.
Based on available data, there is no tsunami threat at this time, according to the Pacific Tsunami Warning Center (PTWC).
San Juan Governor Sergio Unac appealed to the people to remain calm after the earthquake.
He said, "We implement all the measures we have learned to prevent incidents, while we are committed to knowing the impact of (earthquake) so that we can cooperate in everything." "
Uñac said the province was working with civilian and security forces to respond, as well as with municipalities to respond "to take care of them".
In its initial statement, the PTWC recorded an earthquake depth of about 20 kilometers (12.43 mi).
It was a "strong" earthquake, with Espanol reporter Agostina Montanaso in San Juan saying everything fell from the shelves of her house.
This is a developing story, and more to come.
.