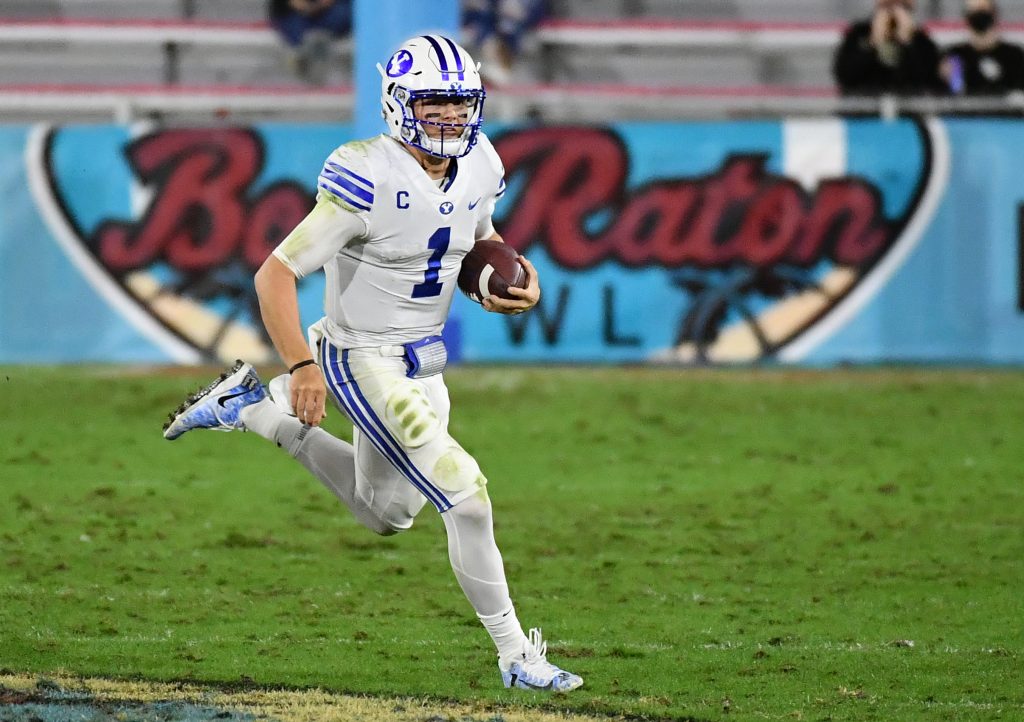 When the Jets deigned to win a couple of games towards the end of the 2020 campaign to exit the race for Clemson's signal caller Trevor lawrence, his draft plans suddenly became very uncertain. There was still a lot of speculation connecting them to consolation prize QBs like BYU. Zach Wilson or from the state of Ohio Justin fields, but a downward exchange, a higher receiver (LSU Ja'Marr Chase), or one of the best LT (Oregon Penei Sewell) also became distinct possibilities.
However, as the offseason progresses, it seems more and more likely that the Jets will catch Wilson. And according to ESPN's Chris Mortensen, it's Wilson's "job" to lose (via ESPN.com's Rich Cimini at Twitter). Wilson's pro day is tomorrow, and assuming all goes well, it looks like he's destined to become the Jets' next hope for a franchise quarterback.
Of course, that leaves the third overall pick in the 2018 draft, Sam darnold, in an awkward position. Some of the Jets' theoretical business partners for Darnold may no longer be viable landing sites, and while New York could theoretically keep Darnold and have him and Wilson fight for the opening gig, Gang Green would obviously prefer to acquire some of capital for the draft. Damn, if he's compromising the No. 2 overall pick to Wilson.
For what it's worth, new acquisition Corey Davis He said that when he signed with the Jets, he had the impression that Darnold would be the one to call the team. Of course, that doesn't mean much in the grand scheme of things, but it's still notable that one of free agency's top wide receivers was comfortable enough with Darnold to hitch his bandwagon to the beleaguered QB.
Wilson was tremendous in his final college season, pitching for 33 TDs against just three picks, adding 10 TDs on the ground for good measure. That demonstration catapulted him past Fields in the eyes of many experts, and the Jets seem to feel the same way.
Photo courtesy of USA Today Sports Images.