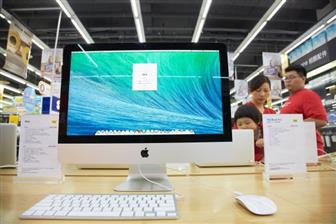 Apple reported adopting the mini LED backlight
Siu Han, Taipei; Adam Hwang, DIGITALIZATIONS
Apple will adopt the mini LED backlight for a 31.6-inch iMac that will launch in the second or third quarter of 2019, for an iPad of 10 to 12 inches that will be released in the fourth quarter of 2020 or the first quarter of 2021, and for 15 for the 17-inch MacBook that will be introduced in the first half of 2021, according to badyst Kuo Ming-chi at TF International Securities.
Apple is motivated by the support of mini LED backlight for a wide range of colors, high contrast ratio, high dynamic range and local attenuation for product differentiation, Kuo was widely cited by the local press as a developer.
The backlight unit (BLU) to be used in the 31.6-inch iMac will be made of about 500 LED chips or a 600-micron size, with Nichia based in Japan to supply the LED chips, Kuo said.
Strictly speaking, this is an almost mini BLU LED because the chip size is much larger than that of the standard mini LEDs, according to industry sources. However, the use of such BLU will provide opportunities for manufacturers in the supply chain to improve the production of mini LEDs in the cost and rate of return, the sources said.
But more than 10,000 mini LED chips will be needed for the BLU iPad, with the mini LED chips produced by Epistar, the LCD panels of LG Display and BLU at Radiant Opto-Electronics, the sources said, adding that the three companies will also be in the Supply chain for the MacBook with mini LED backlight.
Epistar has broken into Apple's supply chain through TE Opto, a joint venture established with Toyoda Gosei, based in Japan, to obtain the licensed use of Toyoda patents with respect to mini LED technology, they said. the sources.
Epistar declined to comment on the report.
Source link