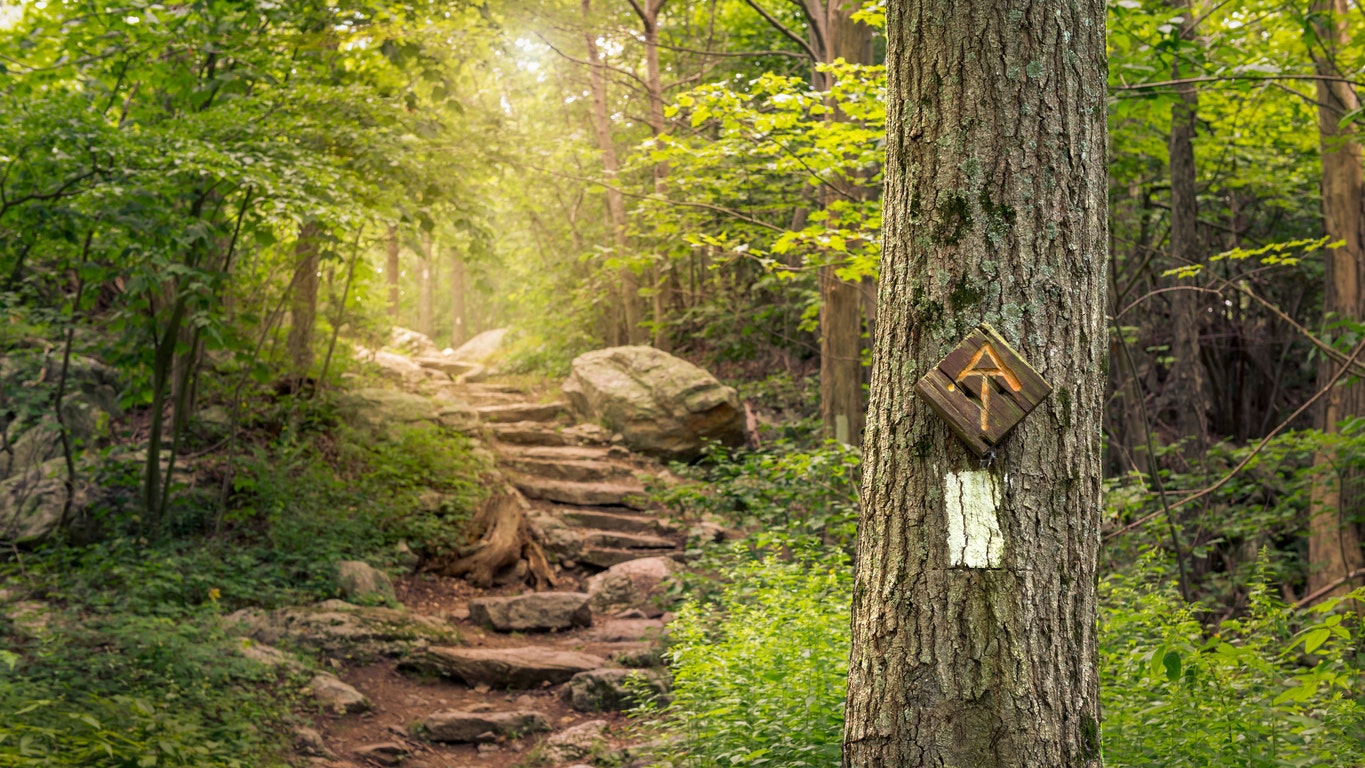 If you are thinking about the Appalachian Trail this year, you may want to think again.
The Appalachian Trail Conservancy (ATC) is discouraging people from attempting to hike the entire 2,190-mile mark – called through-hiking – and said that through the time the coronovirus epidemic is "under control". -Hill's effort will not be recognized.
The group – which manages the multi-state trail – also said it would not deliver the hangtag, plastic tags given to aspiring through-hikers to promote sustainable hiking practices and celebrate their effort.
LAS VEGAS FIRE CREES RESCUE HIKER Called 300-ft Muntin Doering 'White Out'
"Because of the epidemic and the risk that it can spread, including interstate travel COVID-19 (emerging versions that may be even more contagious), ATC is advising hikers until the CDC has considered the epidemic under control , Then postpone your hike. " ATV stated that the COVID-19 vaccine or effective treatment is widely available and distributed.
Rocky Mountain National Park No Longer Entry Required Qualification
"It is not fair to us to feel what might be provided as a reward for long distance hiking, which we are actively discouraging," the group said.
The group said that it has not distributed hangtags due to the epidemic since March 2020.
Receive HIKERS, which come before the construction of the coronaryvus project, obtained by the researchers
The ATC website states that people who are considered thru-hikers must travel the entire 2,190 miles of Appalachian Trail in one trip within 12 months.
Click here to get the Fox News app
Despite the group's discouragement of through-hiking this year, ATC's regional director, Morgan Somerville, told the Asheville Citizen-Times that 2,000 through-hikers have already registered to attempt the trip.
"We are concerned about the safety of AT volunteers, members of AT communities, and of course the staff of ATC staff and our federal allies," Somerville told the newspaper.
Click UP for our spouse
On its website, ATC said that if the coronovirus is deemed "under control" by the CDC later this year, it could change its policy regarding hangtag and through-hiker recognition.
The group said on its website, "Although we have no idea when the epidemic will be declared 'under control' and we can resume distribution of the AT hangtag and 2000 Miller recognition, we hope it will happen soon." "