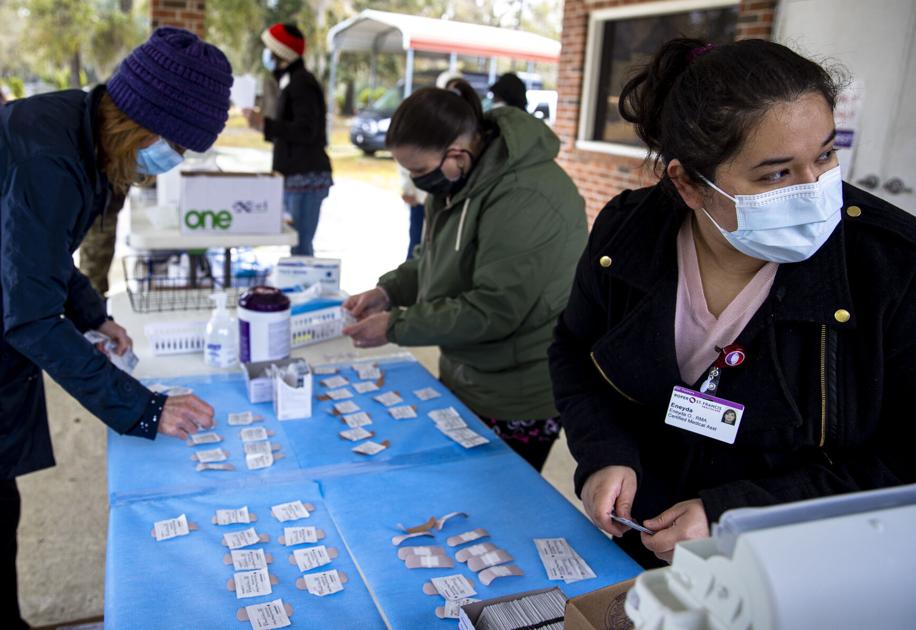 COLUMBIA – All South Carolinians age 16 and older are eligible to receive the COVID-19 vaccine on March 31, ending the need to enter a qualifying category nearly five weeks earlier than expected.
The announcement opening access to all adults comes as supply is catching up with demand for the life-saving injection, said Nick Davidson, deputy director of the state Department of Health and Environmental Control.
Appointments are available from more than 400 vaccine providers across the state, and a sharp increase in federally assigned doses should open up more spaces than ever, he said.
South Carolina providers will collectively receive about 236,000 doses next week, combining the first doses of the two-shot Pfizer and Moderna brands and the single-shot Johnson & Johnson vaccine. That's nearly double the doses shipped statewide a month ago, according to DHEC.
"Making everyone eligible will help fill those gaps," Davidson said, though he acknowledges that the announcement will likely bring a flood of people looking for an opportunity that could make them temporarily hard to find.
The move follows several other states that do the same, including neighboring Georgia, where anyone 16 and older could make an appointment starting March 25.
Younger children still cannot receive an injection because the vaccines were not tested in the trials that led to their federal authorization. Of the three vaccines licensed so far, only the two-shot Pfizer brand can be given to 16- and 17-year-olds. The results of studies involving children as young as 12 could be published this summer.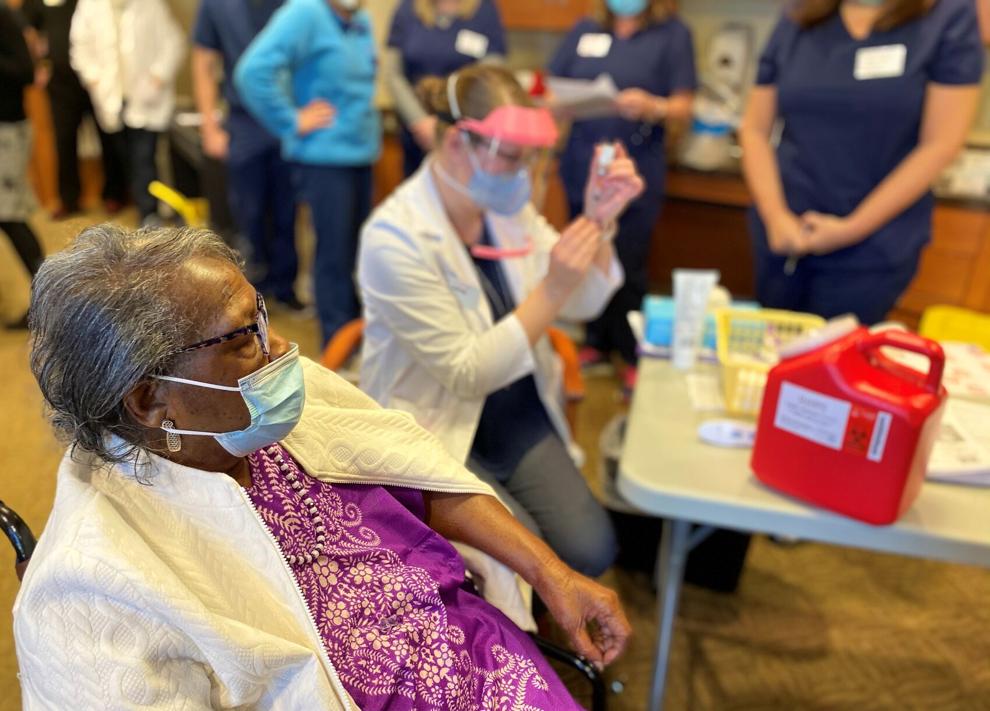 The launch of the vaccine in South Carolina began in mid-December and targeted healthcare workers, long-term care residents, and medical first responders. Age began to be a factor in January, when people over the age of 70 were added to the eligibility list.
Health officials have repeatedly said that the eligibility rules were designed to prioritize those most at risk of becoming seriously ill or dying, while weekly shipments to providers come nowhere near meeting demand.
Of the nearly 9,100 South Carolinians who died from COVID-19 in the past year, 94 percent of them were 55 or older; 65 percent of them had underlying health problems, with heart disease and diabetes the most common, according to DHEC.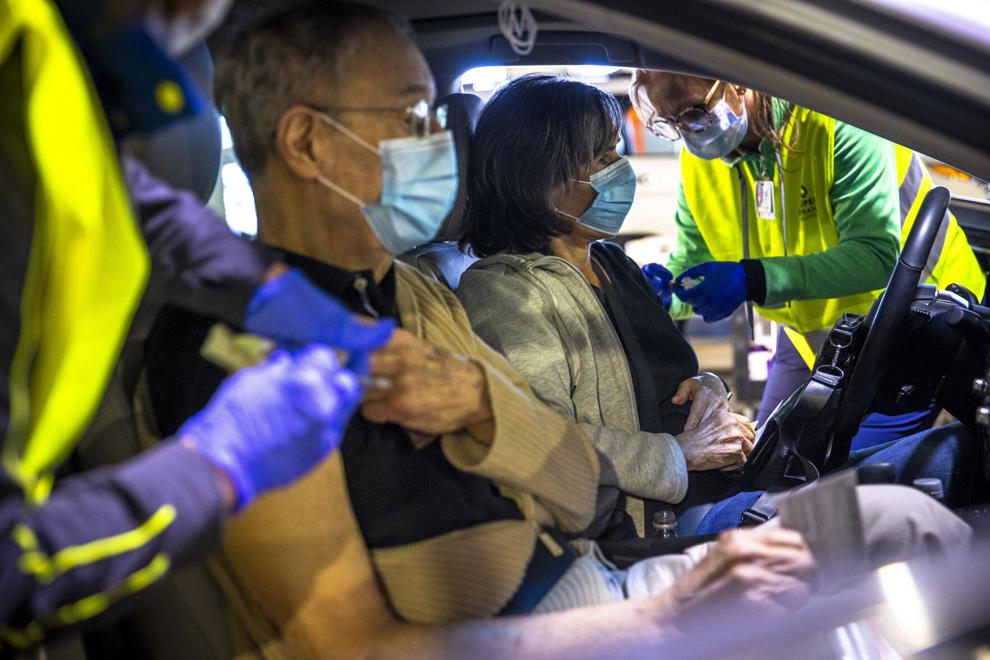 The state officially went into Phase 1B on March 8, when an estimated 2.7 million South Carolinians became eligible. Not only did the broad expansion include anyone age 55 and older, it also included anyone age 16 and older with certain health conditions and disabilities, and any worker who is unable to socially distance themselves at work.
That opened access to the vast majority of adults anyway.
To keep things simple, DHEC told vaccine providers to no longer require any eligibility verification, leaving the person signing up for an appointment to be upfront about qualification. Basically that allowed any adult who wanted a vaccine to sign up.
Since March 8, the state's hundreds of vaccine providers – hospitals, pharmacies, urgent care centers, and public clinics – have administered an average of more than 23,300 injections a day.
The latest announcement outpaces DHEC's plan to transition to Phase 1C in mid-April, intending to add anyone ages 45-54 who are not yet in other eligibility categories, and then officially open it to everyone else. May 3rd.
More than 1.2 million South Carolinians have started the vaccination process, and about 55 percent of them have received all the vaccines necessary for full immunization, representing about 15 percent of the population, based on DHEC data.
There is still a long way to go to reach the goal of herd immunity, which is when enough people are immunized to prevent the virus from easily finding new victims when an infected person coughs, sneezes or talks.
To fully return to pre-pandemic normalcy, without masks and without social distancing, at least 70 percent of the population will be immunized, Davidson said.
How quickly that happens will depend on people's willingness to roll up their sleeves, and studies show that a good portion of the population is hesitant or refuses to do so.
"If someone is undecided about getting their vaccine and is considering not doing it, it's like a law enforcement officer who only wears a bulletproof vest across the middle of his chest," Davidson said of randomly stopping getting sick from COVID-19. "You may be lucky, but you may not. It is a deadly decision."
DHEC medical consultant Dr. Michael Kacka took another approach, appealing to people's desire to put the pandemic in the rearview mirror.
"I'm ready for things to get back to normal, and really our only way to get things back to normal is for people to choose to get vaccinated," he said. "Not only does it give you that protection against COVID-19, but it will also bring us back to a more normal life that I think we are all ready for now."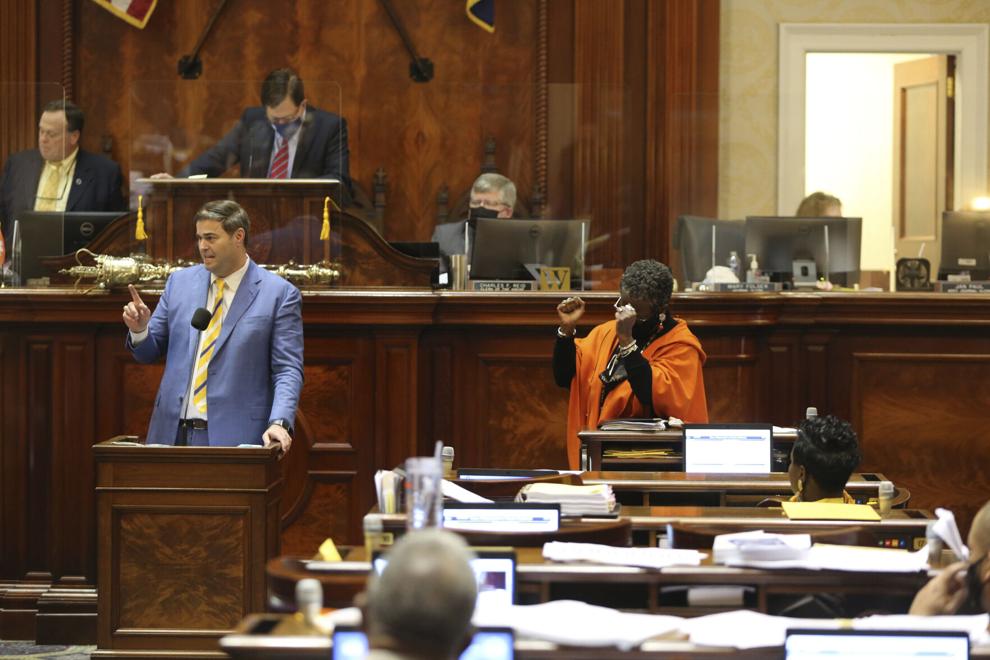 Follow, continue Seanna adcox on Twitter at @seannaadcox_pc.