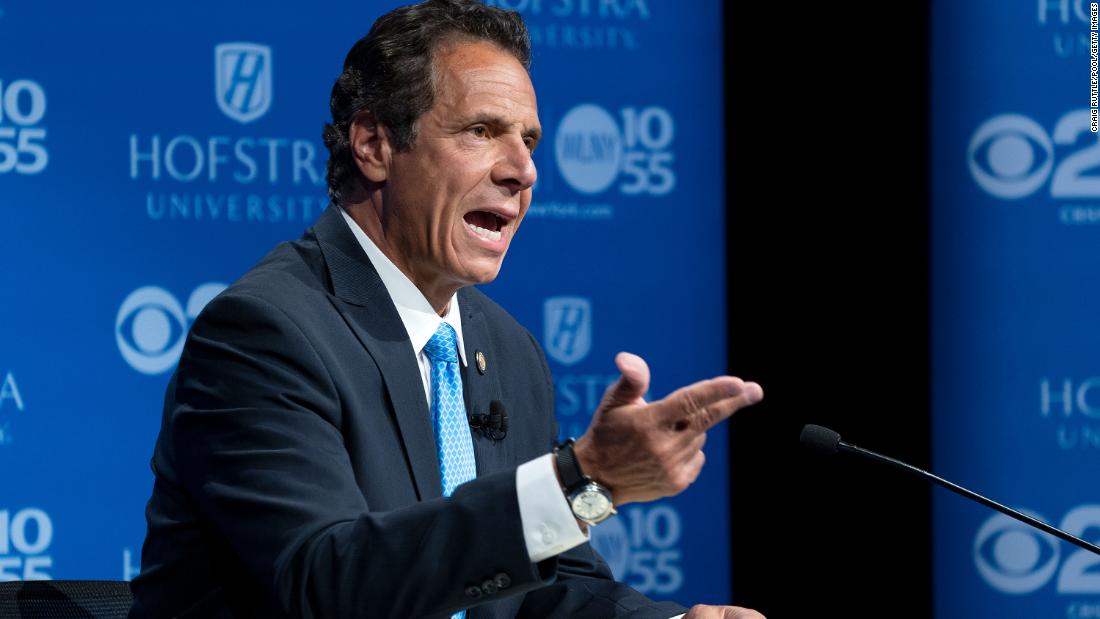 [ad_1]
The governor of New York, Andrew Cuomo, a frequent mention on the list of possible candidates for the Democratic presidency, says he is ruling out a career.
"I discarded it, I ran for governor, I have my plate full, I have many projects, I'm going to be here doing the job of governor," Cuomo told Brian Lehrer of WNYC in a radio interview. "I'm governor of New York and I have a lot to do."
Earlier this month, New York voters reelected the governor for his third four-year term.
In this summer's election campaign, Cuomo had said he would serve the four-year term, with one exception: "The only warning is if God kills me."
In the exchange, Lehr followed up on that exception and asked: "Is the deal with the deity still valid?"
"Yes. Nothing has changed in my calculation," Cuomo replied. "I have my own expectation of the candidate of what the Democratic Party needs to win, I think he will see a viable candidate in the Democratic field, it will not be enough to be anti-Trump, we need a candidate that brings credibility and experience, Brian, for the job and can connect with the people we lost … that the Democratic Party lost … the workers of this country that were with Trump due to the vacuum in the Democratic Party, thinks that it will materialize ".
Without naming names, Cuomo added that the successful candidate needs to connect with voters in a practical sense.
"You do not have to sell them against Trump, we only saw him in the partial exams," he said. "But you need a democratic message … not a positive one, a program that people believe can be implemented and will affect their lives and someone who has done it."
Lehr noted that it sounded like Cuomo describing himself and saying, "So do not rule it out."
"No, I'm discarding it," Cuomo replied.
[ad_2]
Source link