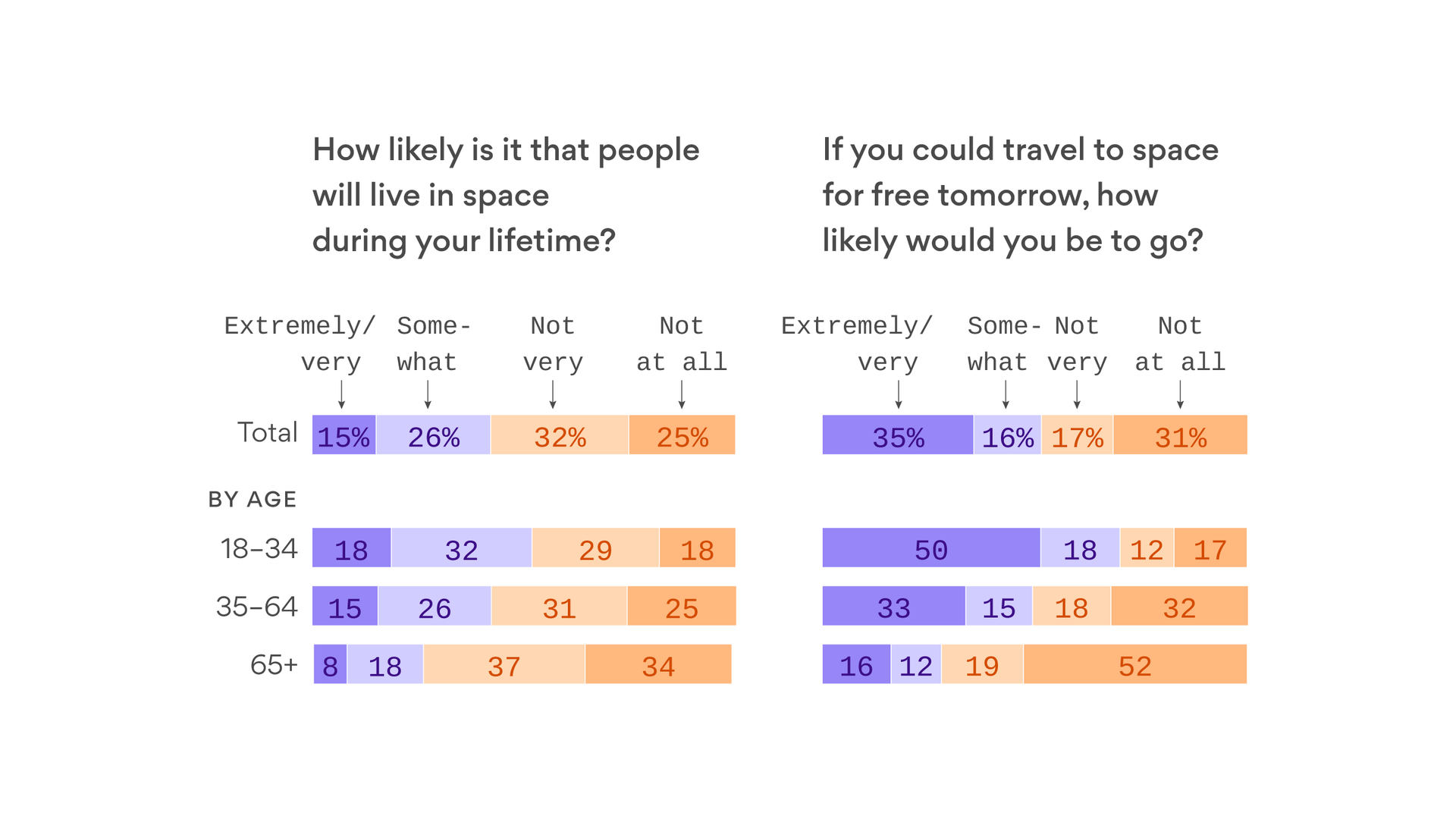 Despite the aggressive schedules provided by Elon Musk of SpaceX and Jeff Bezos of Blue Origin, most Americans are still not convinced that we will live on another planet soon, according to an Axios survey conducted by SurveyMonkey for "Axios on HBO" .
However, if given the opportunity To fly into space for free, about a third of Americans would take the trip.
Why it matters: Over the next decade, we are about to see multiple missions to explore deep space, from a return to the moon (the NASA plan) to human missions to Mars (SpaceX and, in the long term, NASA).
Source link