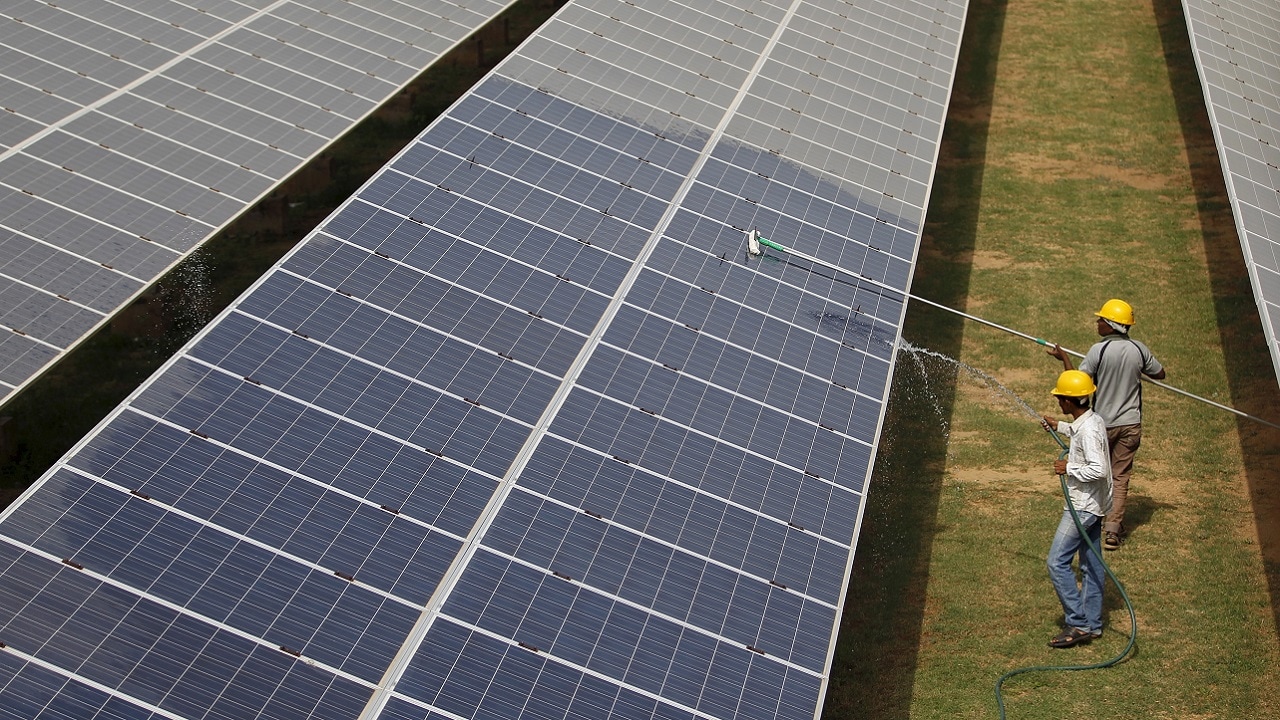 Mumbai: The Solar Industries Association across India strongly opposed the proposed safeguard duty on imported solar cells and panels, said on Monday that this levy will severely impact manufacturers operating in special economic zones .
"SEZ units are treated on a par with foreign manufacturers and therefore any protection duty will be detrimental to the national solar industry in general," said the association's general secretary, Gyanesh Chaudhary, in a statement.
On December 26, the government ordered an investigation Increase in imports of solar cells to protect domestic manufacturers after the national industry approached the Directorate General of Safeguards.
Solar cells, which convert sunlight directly into electricity, are imported mainly from China, Malaysia, Singapore and Taiwan.
The country aims for a solar capacity of 100 gw (gigawatts) by 2022 compared to the current installed capacity of 15 gw and is planning to auction 20 gw capacities in March, and 30 gw each in the next two prosecutors.
The association also said that the specific anti-dumping duty on imports from China, which is flooding the domestic market with its cheap solar modules, is making the domestic industry unviable.
According to him, the country currently has 3,100 MW of installed solar capacity, of which 2,000 mw, which is more than 60 percent, are located in the EEZ. In addition, of the 8,300-mw of the solar module manufacturing facilities, 3,800-mw are in special economic zones.
"Therefore, the indigenous manufactures located in the special economic zones will be under the scope of any general duty that is imposed on the solar cells and modules that will make them uncompetitive," he said.
In fiscal year 2017, the estimated demand for solar modules was around 6000 MW, which is expected to increase to 10,000 MW this fiscal year.
"The objective of duty should be to protect the national industry from dumping, imposing tariffs on domestic manufacturers can also lead to an increase in the cost of energy that will discourage domestic industry," he added.
He also said that it is necessary to reevaluate the structures of rights to guarantee the survival and growth of the national industry.
Interestingly, the request for import rights comes from the Association of Energy Manufacturers of India on behalf of five domestic producers: Mundra Solar PV, Indosolar, Jupiter Solar Power, Websol Energy Systems and Helios Photo Voltaic.
These companies want a safeguard duty on & # 39; solar cells if they were assembled into modules or panels immediately for four years.
Imports of solar cells increased from 1,275 mw in FY15 to 9,331 mw in FY17, while domestic production was 246 mw in FY15 and is likely to increase to 1,164 mw in FY18.
National players had a market share of 13 percent in FY15, which is estimated to decrease to 7 percent in FY18.
The domestic industry also asked DGS for a provisional safeguard duty in view of the strong deterioration in the performance of local players as a result of the increase in imports of solar cells.
The safeguard right is a temporary measure compatible with the WTO that is applied for a certain period of time to avoid any damage to the domestic industry of cheap imports.
Source link