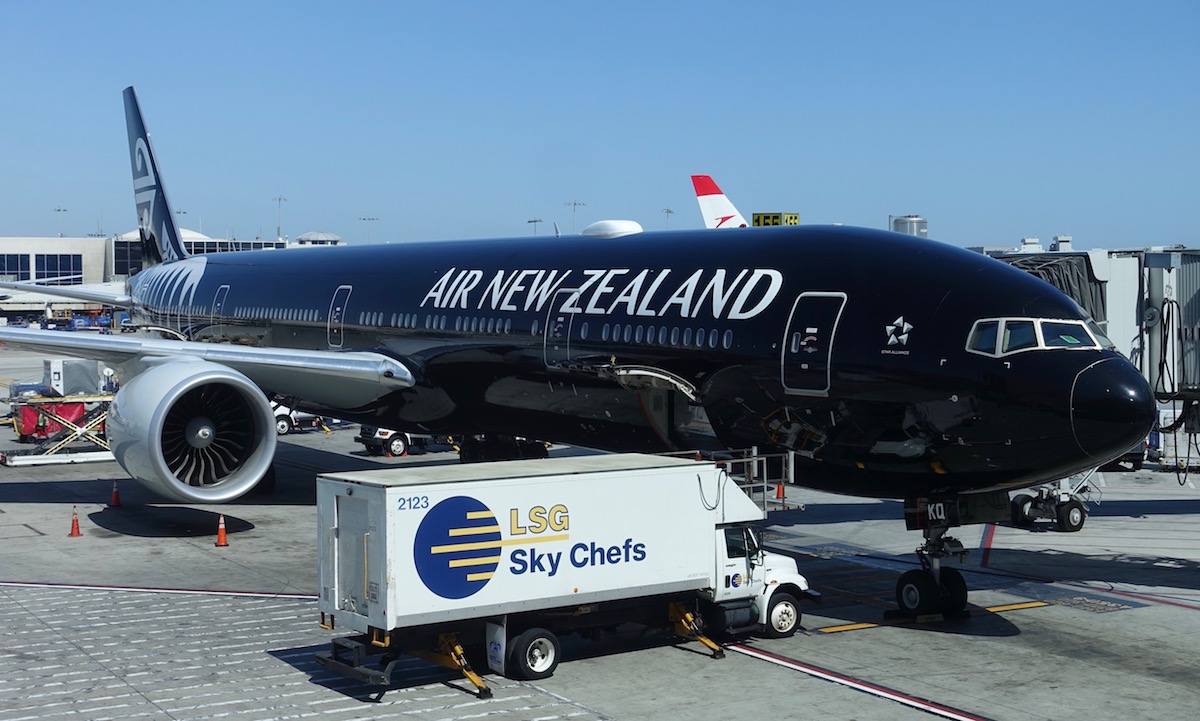 Air New Zealand is a fairly conservative airline when it comes to its fleet and routes. Currently, Air New Zealand uses exclusively Airbus aircraft for its fleet of narrow bodies, and Boeing aircraft for its fleet of wide bodies.
In its current state, the Air New Zealand long-distance fleet consists of the following aircraft:
9 Boeing 777-200ERs
8 Boeing 777-300ERs
13 Boeing 787-9s (with one more aircraft in order)
We have known for a while that Air New Zealand planned to place another order for wide-body aircraft, as they will eventually need to upgrade their existing fleet.
Plans for long-haul aircraft from Air New Zealand
Air New Zealand management has repeatedly said that the airline is trying to decide between Airbus and Boeing for the renewal of its long-haul fleet. With Airbus they would be considering the A350 (either the -900 or -1000 variant), and with Boeing, they would be considering the 787 or the 777X.
This March, the finance director of Air New Zealand said the airline was about to make a decision and expected to have an announcement in a few months.
While nothing has been formally announced, Reuters cites sources saying that Air New Zealand is expected to announce a wide body order with Boeing shortly., as the aircraft manufacturer beat its rival Airbus.
Do not get too excited yet, as these planes will not join the Air New Zealand fleet in the short term. In the past, executives have said that it will probably be 2023 at the earliest when the airline gets new planes.
What Boeing aircraft is Air New Zealand ordering?
While it seems that Boeing's order is more or less a sure bet, the big question is whether they will order 787, 777X or a combination of both.
Of the 787 variants, the 787-9 seems the most logical option. The 787-10 has greater capacity but less range, and Air New Zealand needs the range for many of its flights.
However, could Air New Zealand consider some 777X, which are higher capacity, more fuel efficient and more powerful than previous versions of the 777?
Air New Zealand executives have talked about wanting to fly nonstop to New York and Sao Paulo.
The 787-9 could comfortably fly nonstop to Sao Paulo, while I think New York would be pushing the limits of the range at 787-9 (while Perth to London is operated by 787-9 and it's a bit longer, this route would face significantly stronger). winds in the journey to the west). However, the 777X could make the trip easily.
However, somehow I am skeptical that Air New Zealand has ordered the 777X. That does not mean it does not happen, but that the airline seems really very conservative, and the 777X offers a lot of capacity.
Simply in terms of O & D pbadenger numbers, New York to Auckland is not a huge market. They can fly in spite of that, since their network of routes in the EE. UU It is mainly based on flying to United centers, since the airline currently flies to Los Angeles, San Francisco, Houston and Chicago.
In that sense, Newark would be a logical addition, although I'm not sure how much value that route would add in terms of traffic connection, since most connections through Newark could be routed through Chicago or Houston.
Bottom line
My money is in Air New Zealand being conservative and simply ordering some 787-9 more for the renewal of their fleet. Maybe we'll see about 787-10, which would offer enough scope for flights to Asia and Australia, in addition to adding capacity.
It is also possible that they request a 777X, although I am not sure of that at this time.
Do you think Air New Zealand will order the 787 or the 777X?