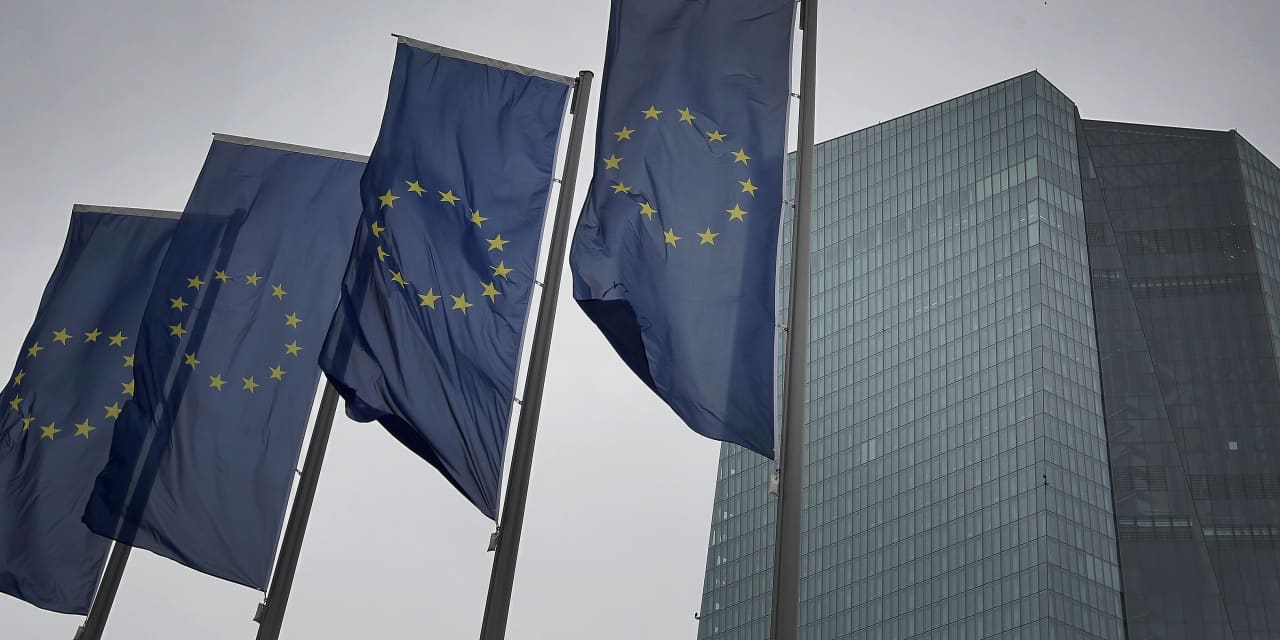 European shares remained steady on Thursday ahead of the European Central Bank's decision and press conference, in which central banks are expected to raise concerns about the euro's rise.
1.6% on Wednesday, Stoxx Europe 600 SXXP,
-0.26%
The bit had gone to 369.70.
US stocks, especially in the tech sector, broke a losing run on Wednesday as the Nasdaq Composite Compass.
+ 2.70%
Wept 2.7%. US stock futures ES00,
-0.47%
Thursday was marginally higher.
The ECB's decision is scheduled to take place at 1:45 pm Central European time (7:45 am), though analysts say the press conference will be with President Christine Lagarde at 2:30 pm.
Attention is also in London, where an emergency meeting is called on the UK's decision to unilaterally amend the agreement. Bloomberg News reported that the European Union was considering a lawsuit.
Wm Morrison Supermarket MRW,
-4.12%
After reporting a 25% slowdown in the first half, slipping 3.7%, the company flagged higher costs and reduced consumer demand for fuel. Market analyst David Madden of CMC Markets UK said, "Some traders may be wondering if Morrisons cannot pursue profit growth, when they increase demand, they will record an increase in earnings."
Chemicals Group Akzo Nobel AKZA,
+ 3.61%
There was a 4% increase as the company said revenue for the third quarter would be close to last year's level. It reported strong decorative paint demand in Europe and South America.
Sports Workshop GAW,
+ 11.92%,
One who makes short wartime figures jumped 13% after saying his performance to end the quarter. 30 August was ahead of its expectations
    .