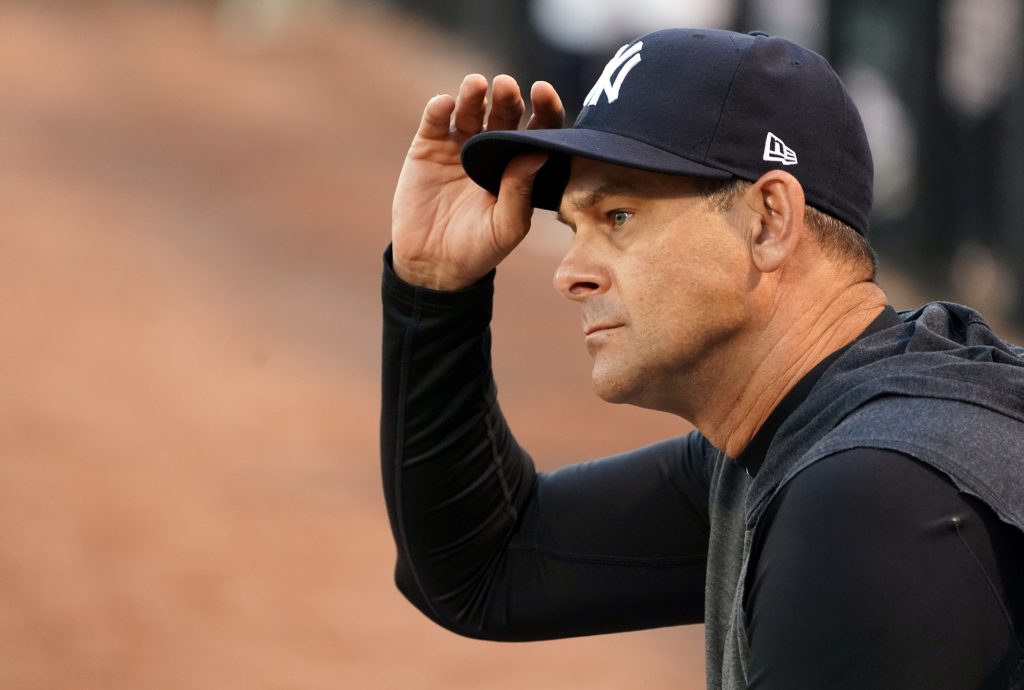 The Yankees announced Wednesday that manager Aaron Boone will take immediate medical leave to receive a pacemaker. It will be operated this afternoon in Tampa. Boone offered the following statement:
As many of you know, I had open heart surgery in 2009 and I wanted everyone to understand where I am regarding the procedure that is taking place today. For the past six to eight weeks I have had mild symptoms of lightheadedness, lack of energy, and difficulty breathing. As a result, I underwent a series of tests and exams in New York before the start of spring training, including several visits with a team of heart specialists. While heart control returned to normal, there were indications of a low heart rate that, after further consultation with doctors in Tampa, requires a pacemaker.

My faith is strong and my spirits are high. I am in great spirits because I know that I am in good hands with the doctors and medical staff here at St. Joseph's Hospital. They are confident that today's surgery will allow me to resume all my usual professional and personal activities and provide me with a positive long-term health prognosis without having to change anything in my lifestyle. I hope to return to work in the next few days, but during my brief absence, I have full confidence that our coaches, staff and players will continue their training and preparation at the same level that we have had and without. any interruptions.
There is no clearly defined timetable for when Boone, who will turn 48 next week, will rejoin the club. However, the manager's use of "short-term absence" and the mention of returning to work "in the next few days" indicate that he does not anticipate a particularly long leave. The Yankees noted that general manager Brian Cashman will meet with reporters later this afternoon, and the team will likely provide updates on Boone as he recovers from the procedure.