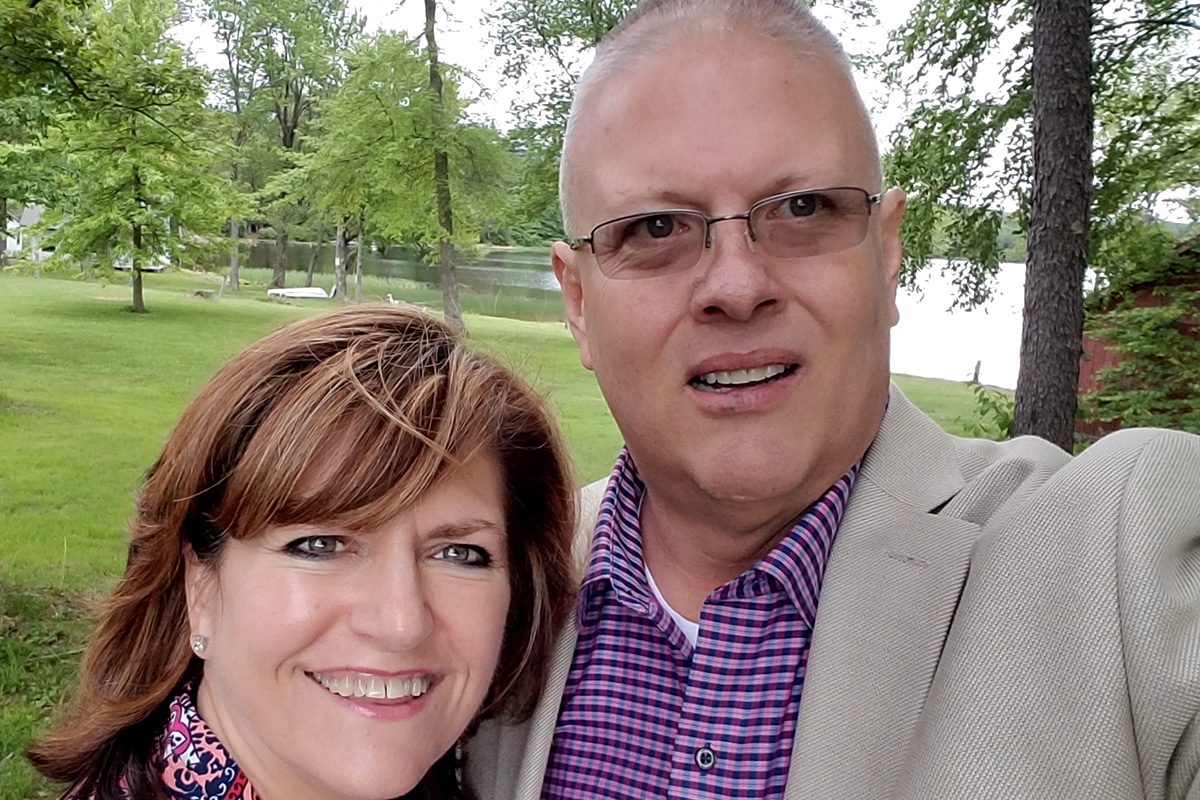 About 10 minutes after the Eagles defeated the Patriots in historic fashion in Minneapolis on February 5, the phone rang. It was the Jefferson Hospital transplants team with an "offer" of organ transplants.
Eight months earlier, my husband Robert, 52, was hospitalized with what we initially thought were severe symptoms of the flu or a stomach virus. It did not take long for one of the doctors to tell us something that I never expected to hear: liver cirrhosis.
Doctors recommended a transfer from a local hospital in South Jersey to Jefferson University Hospital in Philadelphia to be evaluated for a liver transplant. This did not make much sense to us initially because we are not drinkers and honestly, Robert can often count on the one hand how many alcoholic beverages you have each year. Unknown to us, there is something called non-alcoholic steatohepatitis or NASH cirrhosis and this was his diagnosis.
However, it took a while for it to sink in that he had end-stage liver disease, and in his current condition, our family plans, hopes and dreams would be ephemeral.
The following months after his diagnosis, he passed the transplant evaluation process, controlling something called the MELD score and entering the waiting list for an organ donation, without mentioning the management of insurance matters. and filling innumerable disability forms.
We learned that despite advances in medicine and technology, and a greater awareness of the importance of organ donation and transplantation, there is still a gap between supply and demand. There simply are not enough organ donors to help those who need it, so to follow (and be healthy enough to stay) the waiting list does not guarantee an offer.
Robert Rittershausen
The wait was difficult for Robert and for each member of our family, especially our 8 and 11 year old children. We had to stay within a two-hour radius of the transplant center and be ready at any time to go to the hospital, not knowing when or even if the call would arrive.
Then, on Super Bowl Sunday, they told us there was an organ donor that was compatible for us. We learned some basic details about their health and how they had died (young people). We do not know anything about the family or the children of the organ donor. We only imagine how tragic his loss must have been.
Robert had a liver transplant before the Eagles paraded down Broad Street. I could hear the excitement and energy of the crowd of fans that filled the city that day while I was in the intensive care unit after surgery. After approximately 11 days in the hospital, we continue the recovery process at home. Approximately one month later, you begin to feel better.
There is a long way to go until full recovery, but the road becomes easier every day. Modern medicine has offered us a second chance. My children, who just a few months ago asked me if their father was going to die, have a new hope when they see him getting stronger. We hope to return to our family trips, summer adventures and spend time with friends.
When we think of the family that graciously decided to donate the organs of their loved ones in a moment of such deep pain, we wish to be able to say thank you from the bottom of our hearts. Each organ donor has the opportunity to save up to eight lives and your loved one has already saved at least one life, and probably many more. Hopefully, knowing this helps relieve your pain. God bless you.
Donna Rittershausen lives in Mickleton, N.J. with her husband Robert and two children. For more information on organ donation, visit unas.org .