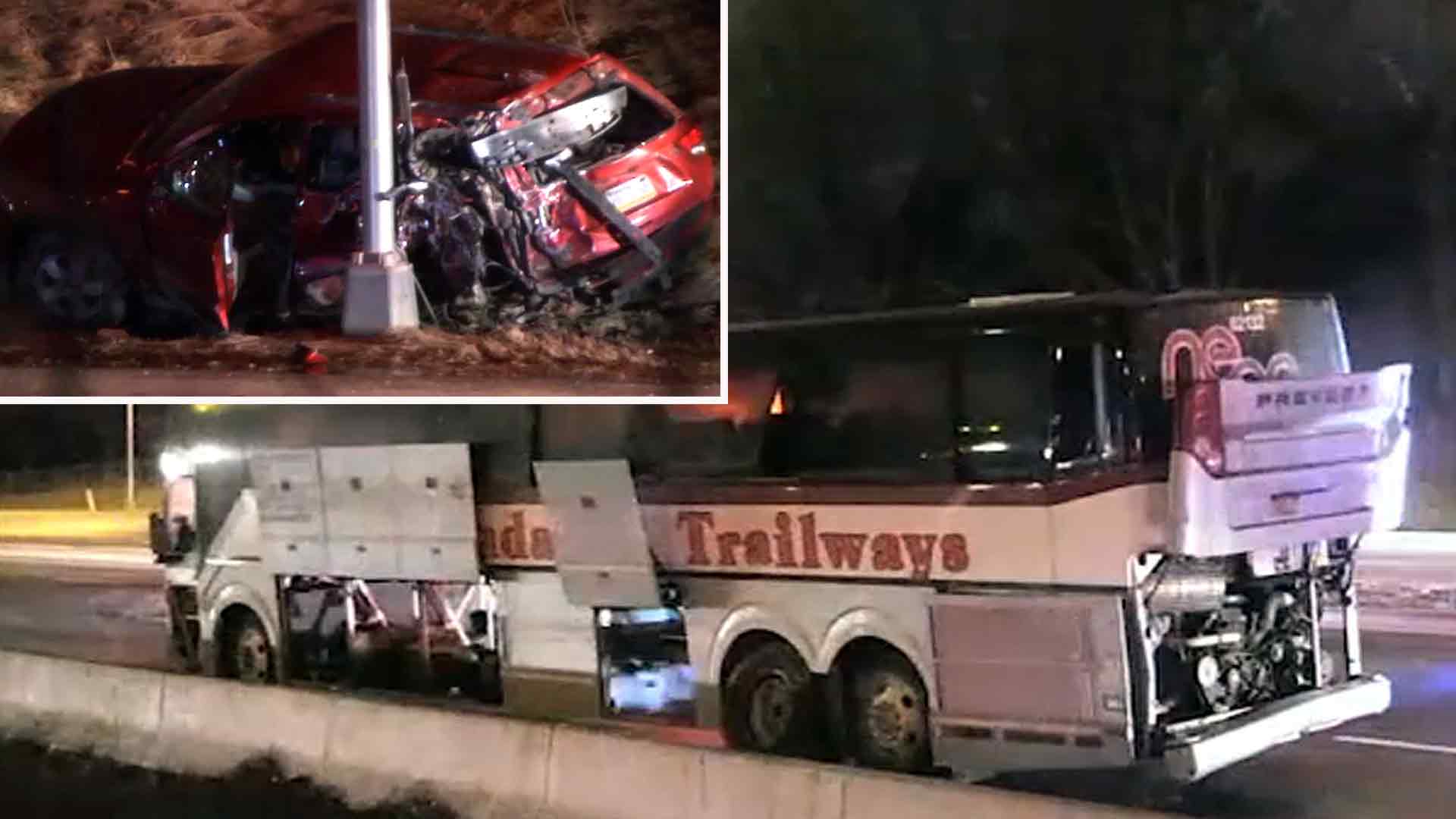 [ad_1]
PARSIPPANY, New Jersey (WABC) –
A 21-year-old woman is dead and three people remain hospitalized after a crash that involved a bus and three cars in New Jersey.
It happened around 7:45 p.m. Thursday on I-80 in Parsippany, Morris County.
An Adirondack Trailways plane with more than two dozen pbadengers was traveling east near Exit 43 when it collided with the other vehicles, officials said.
A pbadenger on the bus was ejected and landed in oncoming traffic. That victim, later identified as Brianna Herrera, 21, was pronounced dead at the scene.
Herrera was studying in Syracuse and was headed home with his family in Ozone Park, Queens, officials at the university confirmed.
A spokeswoman for Morristown Medical Center says the hospital received 20 patients from the accident, ranging from fair to critical conditions.
Most were treated and discharged, but three remain hospitalized. One of these patients is in critical condition, while the other two are in serious condition.
The bus was heading to New York City. There was not an immediate word about where it originated.
The express lanes on I-80 were closed in both directions through the area, while the local lanes remained open.
New Jersey state police are investigating the accident.
Herrera was a senior at the School of Information Studies, specializing in information and technology management and a minor in public communications at Newhouse School. He was also a member of the Sigma Delta Tau women's brotherhood.
A candlelight vigil was held on the Syracuse campus on Friday night and counseling on grief was offered.
———-
* More news from New Jersey
* Send us a news tip
* Download the abc7NY application to receive news alerts.
* Follow us on YouTube
(Copyright © 2019 WABC-TV, All rights reserved.)
[ad_2]
Source link