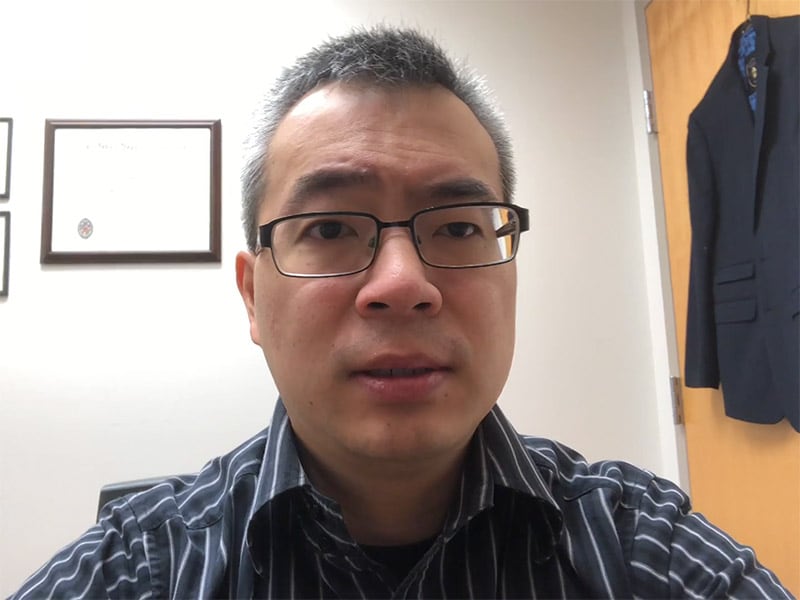 Hello everyone. I'm Dr. Kenny Lin, a family doctor at the Georgetown University Medical Center in Washington DC and a blogger at the Common Sense family doctor.
The recent publication of the third major randomized trial of prostate-specific antigen (PSA): based on detection of prostate cancer [1] reported that there is no difference in mortality from prostate cancer after a median follow-up of 10 years in more than 400,000 men in primary care practices across the United Kingdom. Unlike the US Prostate, Lung, Colorectal and Ovarian Cancer Screening Trial (PLCO) In the United States, which also did not find any benefit, the UK trial evaluated a unique invitation to PSA tests, instead of an annual evaluation, and minimal tests were performed in the control group.
My primary care colleagues and I are still waiting for the US Preventive Services Task Force. UU (USPSTF) finalizes its roughly one-year draft recommendation on prostate cancer screening, which I characterized in a Medscape commentary as "surprising investment." Instead of discouraging the PSA test for men of any age, the USPSTF instead advised us to routinely badyze the potential benefits and harms of screening tests in men aged 55 to 69 and evaluate the men they want. the proof. I did not agree with this position, which I think is badogous to advising physicians to routinely badyze the possible benefits and harms of antibiotics for viral infections, or the possible benefits and harms of MRI in patients with acute low back pain. complicated.
Others contributing to the PSA debate in the pages of cancer journals, according to a recent Medscape article. In a position statement [3] published in Journal of Clinical Oncology a group of prominent urologists discussed the fall in PSA tests and prostate biopsy rates since 2012 and the increase in the percentage of men diagnosed with prostate cancer presenting a metastatic disease, which started around 2007 but now seems to be increasing more acutely. They argued that, unlike in previous years, when we did too many screening tests, very little testing is now being done and they are concerned that there will be an increase in morbidity and mortality from prostate cancer. To obtain "correct" screening, they propose two solutions:
For urologists, identify and validate biomarkers to determine which patients with high PSA levels need prostate biopsy

For primary care physicians, "participate in [more]]
I agree that the data show that primary care physicians are doing less PSA tests, but metastatic prostate cancer statistics, derived from a study by the National Cancer Institute. SEER data, [4] is misleading at best.We know that a substantial proportion of prostate cancers detected by PSA screening are overdiagnosed and would never become metastatic.Slower PSA tests means we are finding fewer of these cancers by name only, so the proportion of all prostate cancers that are metastatic at the time of diagnosis au As a result, it is likely to be a statistical quirk rather than an early indication that fewer PSA tests will lead to more deaths.
Regarding family doctors sharing more decisions with men about PSA tests, a comment in JAMA Oncology [5] by an internist and two oncologists argued that such discussions are a "mirage" in the real world of primary care. The authors stated that, in contrast to the recommendations, "most decisions about PSA tests are not shared but made unilaterally by primary care physicians" due to multiple barriers, including time, competitive demands and shortages of Data on race and family history affects the risk of clinically important prostate cancer and the benefits and harms of screening. In addition, they compared a high level of PSA with "quicksand", where a cascade of invasive diagnostic interventions with little evidence of support can follow in rapid succession and create an unstoppable impulse of their own.
Welcome to my world! Although few GPs are as familiar as I am with the data and resources available for shared decision-making, [6] most of my patients end up totally perplexed and differ from the PSA badessment decision to a spouse or partner (? who, of course, wants them to be tested) or say, "Whatever you want to do is fine with me, doctor." And in the valuable time it takes us to recognize this shared mirage of decision-making, I may miss the opportunity to offer something more that clearly benefits my patient, such as screening for colorectal cancer or counseling to quit smoking. This compensation is a potential harm to shared decision making that neither the current USPSTF nor academic urologists fully recognize. This is why I persist in telling colleagues and students that the number of "correct" PSA tests should be much closer to none.
This has been Dr. Kenny Lin of Medscape Family Medicine. Thanks for listening.
Follow Kenny Lin on Twitter .
Follow Medscape on Facebook, to Twitter and Instagram.