","duration":47,"description":null,"author_name":"B/R Video","article_type":"uber_article","badytics":{"video_id":21291,"title":"The Philadelphia Eagles Are Showing No Mercy to the Rest of the NFL","stream":"philadelphia-eagles","published_at":"2017-11-06T18:34:22.627000″,"id":"36eedb84-ca29-4761-bbfc-ea5cf0bcbec2″,"editorial1″:"nfl-stats-story-sponsorship","editorial":"apple-video"},"ad_stitched_url":null},"media_width":null,"media_url":null,"media_id":null,"media_height":null,"hook_type":"photo","autoplay":false}},{"url_hash":"27a1bc748cce89b2d5ea96038cd8ec13dc5539de8e0bc2649fc07d93facce5b0″,"url":"https://bleacherreport.com/articles/2742322-nfl-team-grades-for-week-9″,"updated_at":"2017-11-06T18:42:05Z","tag":{"unique_name":"nfl","tag_id":16,"short_name":"NFL","logo":"nfl.png","display_name":"NFL","color2″:"","color1″:""},"status":"active","position":null,"playlist_type":"ts","playlist_id":21640,"permalink":"/articles/2742322-nfl-team-grades-for-week-9″,"performed_by":"[email protected]","original_url_hash":18980116,"notification":null,"is_locked":false,"is_featured":true,"internal_position":"2328.6329736253″,"id_str":"6454098489″,"id":6454098489,"href":"https://djay.bleacherreport.com/playlists/nfl_ts/tracks/6454098489″,"hide_from_regions":[],"hidden_attributes":[],"group_tags":[],"expires_at":null,"created_at":"2017-11-06T12:27:29Z","content_type":"internal_article","content":{"title":"Week 9 Grades for Every Team","thumbnail_url":"https://img.bleacherreport.net/cms/media/image/c5/d2/c7/7a/008c/4ac9/8f61/8f7ba7a2e351/crop_exact_GettyImages-870623732.jpg?h=3466&q=90&w=5199″,"metadata":{"title":"NFL Team Grades for Week 9″,"thumbnails":{"original_url":"https://cdn.bleacherreport.net/cms/media/image/c5/d2/c7/7a/008c/4ac9/8f61/8f7ba7a2e351/GettyImages-870623732.jpg","media_item_href":"https://cms.bleacherreport.com/media/items/c5d2c77a-008c-4ac9-8f61-8f7ba7a2e351.json"},"thumbnail_url":"https://img.bleacherreport.net/img/slides/photos/004/275/725/hi-res-ab748019755a0cf100f2f259a827cb94_crop_exact.jpg?w=900&h=600&q=75″,"stub_id":null,"share_url":"https://bleacherreport.com/articles/2742322-nfl-team-grades-for-week-9″,"provider_url":"https://bleacherreport.com","provider_name":"Bleacher Report","photo_credit":"Mitchell Gunn/Getty Images","description":null,"author_name":"Gary Davenport","article_type":"slideshow","article_id":2742322},"media_width":null,"media_url":null,"media_id":null,"media_height":null,"hook_type":"photo"}}],"video_playlist_ids":[21115,20973,20971,20780,20528,20653,20644,20642,20366,20370,20355,20222,20090,20070,20020,19993,19878,19847,19738],"video_playlist":{"19738":{"url_hash":"a4896593da1ec1573f465284fea6b30060dad560a82305a7822c3aa7ace59bb7″,"url":"https://vid.bleacherreport.com/videos/19738″,"updated_at":"2017-08-16T14:08:19Z","tag":{"unique_name":"nfl","tag_id":16,"short_name":"NFL","logo":"nfl.png","display_name":"NFL","color2″:"","color1″:""},"status":"active","position":null,"playlist_type":"v","playlist_id":21671,"permalink":null,"performed_by":null,"original_url_hash":125730622,"notification":null,"is_locked":false,"is_featured":false,"internal_position":"814.7701280198″,"id_str":"6449048615″,"id":6449048615,"href":"https://djay.bleacherreport.com/playlists/nfl_v/tracks/6449048615″,"hide_from_regions":[],"hidden_attributes":[],"group_tags":[],"flagged":null,"expires_at":null,"created_at":"2017-08-16T14:08:19Z","content_type":"video","content":{"title":"Bold Predictions for 2017 NFL Season","thumbnail_url":"https://img.bleacherreport.net/cms/media/image/a8/ed/81/05/7b25/4c2e/967a/e99b9b7edf1e/crop_exact_830802188.jpg?h=344&q=90&w=611″,"metadata":{"video_url":"https://vid.bleacherreport.com/videos/19738/akamai.json","video_id":19738,"title":"Bold Predictions for 2017 NFL Season","thumbnail_url":"https://img.bleacherreport.net/cms/media/image/a8/ed/81/05/7b25/4c2e/967a/e99b9b7edf1e/crop_exact_830802188.jpg?h=344&q=90&w=611″,"tags":["nfl","apple-video"],"stub_id":null,"share_url":"https://vid.bleacherreport.com/videos/19738″,"provider_url":"bleacherreport.com","provider_name":"bleacherreport.com","mp4_url":"https://bleachertrans-a.akamaihd.net/prod-cms-video/prod-cms-video-delivery/6f/b7/6fb70660-063a-47b9-84de-a7b326476611/081417_NFL_BOLD_PREDICTIONS_800k.mp4″,"hls_url":"https://bleacherreptrans-a.akamaihd.net/prod-cms-video/prod-cms-video-delivery/6f/b7/6fb70660-063a-47b9-84de-a7b326476611/081417_NFL_BOLD_PREDICTIONS14a6ea93-170e-336d-6258-f12e46f22289.m3u8″,"embed_code":null,"duration":298,"description":"The 2017 NFL season is right around the corner and it's time to make some bold predictions. Which surprise team will miss the playoffs? Who will be a shocking division winner? Watch as Adam Lefkoe and Bleacher Report Lead NFL Analyst Chris Simms break it all down in the video above. Looking for the best NFL coverage around? Bleacher Report is the go-to destination for armchair quarterbacks everywhere. Connect to the NFL stories, teams, athletes and highlights that make the game more than a game. You've never been so ready for some football. Download the free Bleacher Report app to catch all the moments that matter in one place. Get the app to get the game.","author_name":"bleacherreport.com","badytics":{"video_id":19738,"title":"Bold Predictions for 2017 NFL Season","stream":"nfl","published_at":"2017-08-16T13:52:21.716000″,"league":"nfl","id":"4178e47d-9790-4e8a-990a-62dd3e51a26e","event":"apple-video"},"ad_stitched_url":"https://dai.google.com/ondemand/hls/content/1117/vid/19738/master.m3u8″},"media_width":null,"media_url":null,"media_id":null,"media_height":null,"hook_type":"photo","autoplay":false}},"19847″:{"url_hash":"d5332094c40ba0638a98e7de4e3b08f4077fc0194f2c98b4f70a8fbf71172921″,"url":"https://vid.bleacherreport.com/videos/19847″,"updated_at":"2017-08-31T17:06:43Z","tag":{"unique_name":"nfl","tag_id":16,"short_name":"NFL","logo":"nfl.png","display_name":"NFL","color2″:"","color1″:""},"status":"active","position":null,"playlist_type":"v","playlist_id":21671,"permalink":null,"performed_by":"[email protected]","original_url_hash":45785128,"notification":null,"is_locked":false,"is_featured":false,"internal_position":"815.7701280198″,"id_str":"6449972100″,"id":6449972100,"href":"https://djay.bleacherreport.com/playlists/nfl_v/tracks/6449972100″,"hide_from_regions":[],"hidden_attributes":[],"group_tags":[],"flagged":null,"expires_at":null,"created_at":"2017-08-31T17:06:27Z","content_type":"video","content":{"title":"Why Pats' Cooks Is a Fire Fantasy Pick","thumbnail_url":"https://img.bleacherreport.net/cms/media/image/93/65/b6/96/1822/4e77/96c5/47a76022412a/crop_exact_829665876.jpg?h=344&q=90&w=612″,"metadata":{"video_url":"https://vid.bleacherreport.com/videos/19847/akamai.json","video_id":19847,"title":"Why Brandin Cooks Is a Fire Fantasy Football Draft Pick After Edelman Injury","thumbnail_url":"https://img.bleacherreport.net/cms/media/image/93/65/b6/96/1822/4e77/96c5/47a76022412a/crop_exact_829665876.jpg?h=344&q=90&w=612″,"tags":["brandin-cooks","nfl","fantasy-football","apple-video","team-stream-now"],"stub_id":null,"share_url":"https://vid.bleacherreport.com/videos/19847″,"provider_url":"bleacherreport.com","provider_name":"bleacherreport.com","mp4_url":"https://bleachertrans-a.akamaihd.net/prod-cms-video/prod-cms-video-delivery/56/1c/561c7f8c-9421-417f-8037-ecc47720d6cc/8_30_17_SS_Brandin%20Cooks_5_800k.mp4″,"hls_url":"https://bleacherreptrans-a.akamaihd.net/prod-cms-video/prod-cms-video-delivery/56/1c/561c7f8c-9421-417f-8037-ecc47720d6cc/8_30_17_SS_Brandin%20Cooks_514a6ea93-170e-336d-6258-f12e46f22289.m3u8″,"embed_code":null,"duration":43,"description":"Brandin Cooks is primed for a big year following the injury of teammate Julius Edelman. Expect the speedster to light up the fantasy scoreboards. Watch above. Looking for the best NFL coverage around? Bleacher Report is the go-to destination for armchair quarterbacks everywhere. Connect to the NFL stories, teams, athletes and highlights that make the game more than a game. You've never been so ready for some football. Download the free Bleacher Report app to catch all the moments that matter in one place. Get the app to get the game. ","author_name":"bleacherreport.com","badytics":{"video_id":19847,"topic":"fantasy-football","title":"Why Brandin Cooks Is a Fire Fantasy Football Draft Pick After Edelman Injury","stream":"nfl","published_at":"2017-08-31T16:47:39.113000″,"person":"brandin-cooks","league":"nfl","id":"cedad7bb-8976-43b5-a3a1-8ae8d5e87740″,"event":"apple-video","campaign_hub":"team-stream-now"},"ad_stitched_url":"https://dai.google.com/ondemand/hls/content/1117/vid/19847/master.m3u8″},"media_width":null,"media_url":null,"media_id":null,"media_height":null,"hook_type":"photo","autoplay":false}},"19878″:{"url_hash":"7fdb59cc66d9d07c74a8d6ce6352f5de22b418b2d586766ae64a7d69e7439ae6″,"url":"https://vid.bleacherreport.com/videos/19878″,"updated_at":"2017-09-05T18:36:26Z","tag":{"unique_name":"nfl","tag_id":16,"short_name":"NFL","logo":"nfl.png","display_name":"NFL","color2″:"","color1″:""},"status":"active","position":null,"playlist_type":"v","playlist_id":21671,"permalink":"/post/nfl/57bda5fa-6860-4e65-9885-f1895ed852b1″,"performed_by":"[email protected]","original_url_hash":9199611,"notification":null,"is_locked":false,"is_featured":false,"internal_position":"816.7701280198″,"id_str":"6450338503″,"id":6450338503,"href":"https://djay.bleacherreport.com/playlists/nfl_v/tracks/6450338503″,"hide_from_regions":[],"hidden_attributes":[],"group_tags":[],"flagged":null,"expires_at":null,"created_at":"2017-09-05T18:36:26Z","content_type":"video","content":{"title":"Gridiron Heights, Season 2 Ep. 1: 28-3 Jokes for Life","thumbnail_url":"https://img.bleacherreport.net/cms/media/image/4f/8e/ae/d6/a382/4b1c/9f2f/35305672750c/crop_exact_Screen_Shot_2017-09-05_at_1.41.35_PM.jpg?h=654&q=90&w=981″,"metadata":{"video_url":"https://vid.bleacherreport.com/videos/19878/akamai.json","video_id":19878,"title":"Gridiron Heights, Season 2 Ep. 1: 28-3 Jokes for Life","thumbnail_url":"https://img.bleacherreport.net/cms/media/image/4f/8e/ae/d6/a382/4b1c/9f2f/35305672750c/crop_exact_Screen_Shot_2017-09-05_at_1.41.35_PM.jpg?h=654&q=90&w=981″,"tags":["no-ads"],"stub_id":"57bda5fa-6860-4e65-9885-f1895ed852b1″,"share_url":"https://bleacherreport.com/post/nfl/57bda5fa-6860-4e65-9885-f1895ed852b1″,"provider_url":"bleacherreport.com","provider_name":"bleacherreport.com","mp4_url":"https://bleachertrans-a.akamaihd.net/prod-cms-video/prod-cms-video-delivery/f2/43/f243b010-a6cd-4258-99cc-9c32260418ef/GH201_WIDE_CAPTIONS_V2-_800k.mp4″,"hls_url":"https://bleacherreptrans-a.akamaihd.net/prod-cms-video/prod-cms-video-delivery/f2/43/f243b010-a6cd-4258-99cc-9c32260418ef/GH201_WIDE_CAPTIONS_V2-14a6ea93-170e-336d-6258-f12e46f22289.m3u8″,"embed_code":null,"duration":61,"description":"Gridiron Heights, Season 2 Ep. 1: 28-3 Jokes for Life","author_name":"bleacherreport.com","badytics":{"video_id":19878,"title":"Gridiron Heights, Season 2 Ep. 1: 28-3 Jokes for Life","stream":"trending","published_at":"2017-09-05T17:44:36.087000″,"id":"522648b3-bede-463b-96b7-44f366300d87″},"ad_stitched_url":"https://dai.google.com/ondemand/hls/content/1117/vid/19878/master.m3u8″},"media_width":null,"media_url":null,"media_id":null,"media_height":null,"hook_type":"photo","autoplay":false}},"19993″:{"url_hash":"e3aaaec8dcdbec2964d62fb6fb697b5bd34bdaa0bda44e5976d4d1b4b7f1ae1d","url":"https://vid.bleacherreport.com/videos/19993″,"updated_at":"2017-09-18T06:37:36Z","tag":{"unique_name":"nfl","tag_id":16,"short_name":"NFL","logo":"nfl.png","display_name":"NFL","color2″:"","color1″:""},"status":"active","position":null,"playlist_type":"v","playlist_id":21671,"permalink":"/post/nfl/9551e12b-4a97-4164-919f-8d29dae30b24″,"performed_by":"[email protected]","original_url_hash":35087722,"notification":null,"is_locked":false,"is_featured":false,"internal_position":"818.7701280198″,"id_str":"6451169569″,"id":6451169569,"href":"https://djay.bleacherreport.com/playlists/nfl_v/tracks/6451169569″,"hide_from_regions":[],"hidden_attributes":[],"group_tags":[],"flagged":null,"expires_at":null,"created_at":"2017-09-18T06:37:36Z","content_type":"video","content":{"title":"Lefkoe's Locks: Gambling Preview & Prediction for NFL Week 2″,"thumbnail_url":"https://img.bleacherreport.net/cms/media/image/fd/df/6d/2e/f363/46b2/9bb7/e304072ef7c5/crop_exact_848097558.jpg?h=344&q=90&w=611″,"metadata":{"video_url":"https://vid.bleacherreport.com/videos/19993/akamai.json","video_id":19993,"title":"Lefkoe's Locks: Gambling Preview & Prediction for NFL Week 2″,"thumbnail_url":"https://img.bleacherreport.net/cms/media/image/fd/df/6d/2e/f363/46b2/9bb7/e304072ef7c5/crop_exact_848097558.jpg?h=344&q=90&w=611″,"tags":["team-stream-now","apple-video","nfl","adam-lefkoe"],"stub_id":"9551e12b-4a97-4164-919f-8d29dae30b24″,"share_url":"https://bleacherreport.com/post/nfl/9551e12b-4a97-4164-919f-8d29dae30b24″,"provider_url":"bleacherreport.com","provider_name":"bleacherreport.com","mp4_url":"https://bleachertrans-a.akamaihd.net/prod-cms-video/prod-cms-video-delivery/e3/77/e3775d4d-5195-4985-a970-be7df84cbf6d/LefkoeWeek2FIX_800k.mp4″,"hls_url":"https://bleacherreptrans-a.akamaihd.net/prod-cms-video/prod-cms-video-delivery/e3/77/e3775d4d-5195-4985-a970-be7df84cbf6d/LefkoeWeek2FIX14a6ea93-170e-336d-6258-f12e46f22289.m3u8″,"embed_code":null,"duration":54,"description":"Need some advice on safe picks this week in the NFL? Watch above as Bleacher Report's Adam Lefkoe goes through his gambling locks for Week 2. Looking for the best NFL coverage around? Bleacher Report is the go-to destination for armchair quarterbacks everywhere. Connect to the NFL stories, teams, athletes and highlights that make the game more than a game. You've never been so ready for some football. Download the free Bleacher Report app to catch all the moments that matter in one place. Get the app to get the game. ","author_name":"bleacherreport.com","badytics":{"video_id":19993,"title":"Lefkoe's Locks: Gambling Preview & Prediction for NFL Week 2″,"stream":"team-stream-now","published_at":"2017-09-17T16:26:43.200000″,"id":"9bd6925e-6a1c-44b2-8c51-6cfceda4e91a"},"ad_stitched_url":"https://dai.google.com/ondemand/hls/content/1117/vid/19993/master.m3u8″},"media_width":null,"media_url":null,"media_id":null,"media_height":null,"hook_type":"photo","autoplay":false}},"20020″:{"url_hash":"969fc8963979a8e0f2950e58569ba4457866ad086497a05aca17b8ee3a687ea6″,"url":"https://vid.bleacherreport.com/videos/20020″,"updated_at":"2017-09-20T15:23:31Z","tag":{"unique_name":"nfl","tag_id":16,"short_name":"NFL","logo":"nfl.png","display_name":"NFL","color2″:"","color1″:""},"status":"active","position":null,"playlist_type":"v","playlist_id":21671,"permalink":"/post/nfl/bd24cd0f-fd81-4506-8380-387b2edfda03″,"performed_by":null,"original_url_hash":4198136,"notification":null,"is_locked":false,"is_featured":false,"internal_position":"819.7701280198″,"id_str":"6451295563″,"id":6451295563,"href":"https://djay.bleacherreport.com/playlists/nfl_v/tracks/6451295563″,"hide_from_regions":[],"hidden_attributes":[],"group_tags":[],"flagged":null,"expires_at":null,"created_at":"2017-09-20T15:23:31Z","content_type":"video","content":{"title":"Gridiron Heights, Season 2, Ep. 3: "Being JJ Watt's Brother Must Really Suck"","thumbnail_url":"https://img.bleacherreport.net/cms/media/image/fb/fc/e0/7b/44fd/4260/ba5e/bf7328a4c95f/crop_exact_GH203_Wide_Thumbnail.jpg?h=1080&q=90&w=1920″,"metadata":{"video_url":"https://vid.bleacherreport.com/videos/20020/akamai.json","video_id":20020,"title":"Gridiron Heights, Season 2, Ep. 3: "Being JJ Watt's Brother Must Really Suck"","thumbnail_url":"https://img.bleacherreport.net/cms/media/image/fb/fc/e0/7b/44fd/4260/ba5e/bf7328a4c95f/crop_exact_GH203_Wide_Thumbnail.jpg?h=1080&q=90&w=1920″,"tags":["playstation-gridiron-heights"],"stub_id":"bd24cd0f-fd81-4506-8380-387b2edfda03″,"share_url":"https://bleacherreport.com/post/nfl/bd24cd0f-fd81-4506-8380-387b2edfda03″,"provider_url":"bleacherreport.com","provider_name":"bleacherreport.com","mp4_url":"https://bleachertrans-a.akamaihd.net/prod-cms-video/prod-cms-video-delivery/2e/2c/2e2c6815-a9c7-4131-a03a-3f7671b16a8c/GH203_WIDE_CAPTIONED_800k.mp4″,"hls_url":"https://bleacherreptrans-a.akamaihd.net/prod-cms-video/prod-cms-video-delivery/2e/2c/2e2c6815-a9c7-4131-a03a-3f7671b16a8c/GH203_WIDE_CAPTIONED14a6ea93-170e-336d-6258-f12e46f22289.m3u8″,"embed_code":null,"duration":60,"description":"Gridiron Heights, Season 2, Ep. 3: "Being JJ Watt's Brother Must Really Suck"","author_name":"bleacherreport.com","badytics":{"video_id":20020,"title":"Gridiron Heights, Season 2, Ep. 3: "Being JJ Watt's Brother Must Really Suck"","stream":"nfl","published_at":"2017-09-19T18:11:38.723000″,"id":"4e1c6f56-48ec-4b02-962a-009979f73676″,"event":"playstation-gridiron-heights"},"ad_stitched_url":"https://dai.google.com/ondemand/hls/content/1117/vid/20020/master.m3u8″},"media_width":null,"media_url":null,"media_id":null,"media_height":null,"hook_type":"photo","autoplay":false}},"20070″:{"url_hash":"00b5fc3f319df53eb96a2066b1c83d33db75def2649551308425cd4cd777575a","url":"https://vid.bleacherreport.com/videos/20070″,"updated_at":"2017-09-25T07:23:22Z","tag":{"unique_name":"nfl","tag_id":16,"short_name":"NFL","logo":"nfl.png","display_name":"NFL","color2″:"","color1″:""},"status":"active","position":null,"playlist_type":"v","playlist_id":21671,"permalink":"/post/nfl/09e063f1-9296-41e4-88f9-3852324d7123″,"performed_by":"[email protected]","original_url_hash":81123988,"notification":null,"is_locked":false,"is_featured":false,"internal_position":"820.7701280198″,"id_str":"6451608616″,"id":6451608616,"href":"https://djay.bleacherreport.com/playlists/nfl_v/tracks/6451608616″,"hide_from_regions":[],"hidden_attributes":[],"group_tags":[],"flagged":null,"expires_at":null,"created_at":"2017-09-25T07:23:22Z","content_type":"video","content":{"title":"Lefkoe's Locks: Week 3 Gambling Preview and Predictions","thumbnail_url":"https://img.bleacherreport.net/cms/media/image/ff/ce/54/5d/0da5/48a7/9b47/5691b4201447/crop_exact_848536454.jpg?h=240&q=90&w=426″,"metadata":{"video_url":"https://vid.bleacherreport.com/videos/20070/akamai.json","video_id":20070,"title":"Lefkoe's Locks: Week 3 Gambling Preview and Predictions","thumbnail_url":"https://img.bleacherreport.net/cms/media/image/ff/ce/54/5d/0da5/48a7/9b47/5691b4201447/crop_exact_848536454.jpg?h=240&q=90&w=426″,"tags":["nfl","apple-video"],"stub_id":"09e063f1-9296-41e4-88f9-3852324d7123″,"share_url":"https://bleacherreport.com/post/nfl/09e063f1-9296-41e4-88f9-3852324d7123″,"provider_url":"bleacherreport.com","provider_name":"bleacherreport.com","mp4_url":"https://bleachertrans-a.akamaihd.net/prod-cms-video/prod-cms-video-delivery/d8/da/d8dae66b-3940-430c-9eb7-225ec9ea2d63/Lefkoe%20Locks%20-%20Week%203_800k.mp4″,"hls_url":"https://bleacherreptrans-a.akamaihd.net/prod-cms-video/prod-cms-video-delivery/d8/da/d8dae66b-3940-430c-9eb7-225ec9ea2d63/Lefkoe%20Locks%20-%20Week%20314a6ea93-170e-336d-6258-f12e46f22289.m3u8″,"embed_code":null,"duration":59,"description":"Watch above for Lefkoe's Locks for NFL Week 3. Looking for the best NFL coverage around? Bleacher Report is the go-to destination for armchair quarterbacks everywhere. Connect to the NFL stories, teams, athletes and highlights that make the game more than a game. You've never been so ready for some football. Download the free Bleacher Report app to catch all the moments that matter in one place. Get the app to get the game. ","author_name":"bleacherreport.com","badytics":{"video_id":20070,"title":"Lefkoe's Locks: Week 3 Gambling Preview and Predictions","stream":"team-stream-now","published_at":"2017-09-24T16:37:21.596000″,"id":"eb1e101f-d36e-4cc5-96d6-4938bfac61d0″},"ad_stitched_url":"https://dai.google.com/ondemand/hls/content/1117/vid/20070/master.m3u8″},"media_width":null,"media_url":null,"media_id":null,"media_height":null,"hook_type":"photo","autoplay":false}},"20090″:{"url_hash":"d74582df7d80fe8e6b79109bc6d16597b33b076dc6ff1b39bdccf7ab1968ed33″,"url":"https://vid.bleacherreport.com/videos/20090″,"updated_at":"2017-09-26T19:49:52Z","tag":{"unique_name":"nfl","tag_id":16,"short_name":"NFL","logo":"nfl.png","display_name":"NFL","color2″:"","color1″:""},"status":"active","position":null,"playlist_type":"v","playlist_id":21671,"permalink":"/post/nfl/33f1cb99-0305-43ee-94a7-c080a828871c","performed_by":null,"original_url_hash":55758620,"notification":null,"is_locked":false,"is_featured":false,"internal_position":"821.7701280198″,"id_str":"6451698665″,"id":6451698665,"href":"https://djay.bleacherreport.com/playlists/nfl_v/tracks/6451698665″,"hide_from_regions":[],"hidden_attributes":[],"group_tags":[],"flagged":null,"expires_at":null,"created_at":"2017-09-26T19:49:52Z","content_type":"video","content":{"title":"Gridiron Heights, Season 2, Ep. 4: Send Blake Bortles to the Moon Already","thumbnail_url":"https://img.bleacherreport.net/cms/media/image/52/2f/a7/c9/6d0f/488b/a2d8/7c6eba4de7d7/crop_exact_GH_204_Wide_Thumbnail.jpg?h=1080&q=90&w=1623″,"metadata":{"video_url":"https://vid.bleacherreport.com/videos/20090/akamai.json","video_id":20090,"title":"Gridiron Heights, Season 2, Ep. 4: Send Blake Bortles to the Moon Already","thumbnail_url":"https://img.bleacherreport.net/cms/media/image/52/2f/a7/c9/6d0f/488b/a2d8/7c6eba4de7d7/crop_exact_GH_204_Wide_Thumbnail.jpg?h=1080&q=90&w=1623″,"tags":["playstation-gridiron-heights"],"stub_id":"33f1cb99-0305-43ee-94a7-c080a828871c","share_url":"https://bleacherreport.com/post/nfl/33f1cb99-0305-43ee-94a7-c080a828871c","provider_url":"bleacherreport.com","provider_name":"bleacherreport.com","mp4_url":"https://bleachertrans-a.akamaihd.net/prod-cms-video/prod-cms-video-delivery/55/ff/55ff507d-0e66-43d1-bfef-8fe4a9a65a60/GH204_WIDE_SUBTITLE_BUG_800k.mp4″,"hls_url":"https://bleacherreptrans-a.akamaihd.net/prod-cms-video/prod-cms-video-delivery/55/ff/55ff507d-0e66-43d1-bfef-8fe4a9a65a60/GH204_WIDE_SUBTITLE_BUG14a6ea93-170e-336d-6258-f12e46f22289.m3u8″,"embed_code":null,"duration":61,"description":"The Jacksonville Jaguars will do anything to get rid of quarterback Blake Bortles — including sending him to the moon.","author_name":"bleacherreport.com","badytics":{"video_id":20090,"title":"Gridiron Heights, Season 2, Ep. 4: Send Blake Bortles to the Moon Already","stream":"nfl","published_at":"2017-09-26T17:57:12.995000″,"id":"5b799740-2aaa-48b6-95b6-b882c971dd09″,"editorial":"playstation-gridiron-heights"},"ad_stitched_url":"https://dai.google.com/ondemand/hls/content/1117/vid/20090/master.m3u8″},"media_width":null,"media_url":null,"media_id":null,"media_height":null,"hook_type":"photo","autoplay":false}},"20222″:{"url_hash":"7e465985e76d90ffd8aa4ab51ce0d3b9edc2c90a13e5291e2aeb8253720add83″,"url":"https://vid.bleacherreport.com/videos/20222″,"updated_at":"2017-10-11T15:43:54Z","tag":{"unique_name":"nfl","tag_id":16,"short_name":"NFL","logo":"nfl.png","display_name":"NFL","color2″:"","color1″:""},"status":"active","position":null,"playlist_type":"v","playlist_id":21671,"permalink":"/post/nfl/2dc7e21f-ce65-45b2-960c-1343eee91f46″,"performed_by":"[email protected]","original_url_hash":7046371,"notification":null,"is_locked":false,"is_featured":false,"internal_position":"823.7701280198″,"id_str":"6452406277″,"id":6452406277,"href":"https://djay.bleacherreport.com/playlists/nfl_v/tracks/6452406277″,"hide_from_regions":[],"hidden_attributes":[],"group_tags":[],"flagged":null,"expires_at":null,"created_at":"2017-10-09T06:36:25Z","content_type":"video","content":{"title":"Lefkoe's Locks: Gambling Preview & Prediction for NFL Week 5″,"thumbnail_url":"https://img.bleacherreport.net/cms/media/image/3c/65/16/f0/1278/418a/b12f/857d11f74bc0/crop_exact_855328348.jpg?h=345&q=90&w=612″,"metadata":{"video_url":"https://vid.bleacherreport.com/videos/20222/akamai.json","video_id":20222,"title":"Lefkoe's Locks: Gambling Preview & Prediction for NFL Week 5″,"thumbnail_url":"https://img.bleacherreport.net/cms/media/image/3c/65/16/f0/1278/418a/b12f/857d11f74bc0/crop_exact_855328348.jpg?h=345&q=90&w=612″,"tags":["nfl","apple-video"],"stub_id":"2dc7e21f-ce65-45b2-960c-1343eee91f46″,"share_url":"https://bleacherreport.com/post/nfl/2dc7e21f-ce65-45b2-960c-1343eee91f46″,"provider_url":"bleacherreport.com","provider_name":"bleacherreport.com","mp4_url":"https://bleachertrans-a.akamaihd.net/prod-cms-video/prod-cms-video-delivery/33/74/3374d9cf-bb01-42de-9fef-8fbe6e21ef80/Lefkoes%20Locks%20Fix2_800k.mp4″,"hls_url":"https://bleacherreptrans-a.akamaihd.net/prod-cms-video/prod-cms-video-delivery/33/74/3374d9cf-bb01-42de-9fef-8fbe6e21ef80/Lefkoes%20Locks%20Fix214a6ea93-170e-336d-6258-f12e46f22289.m3u8″,"embed_code":null,"duration":50,"description":"Need some help with some safe picks heading into Sunday's matchups? Watch above as Bleacher Report's Adam Lefkoe discusses his lock picks for Week 5. Looking for the best NFL coverage around? Bleacher Report is the go-to destination for armchair quarterbacks everywhere. Connect to the NFL stories, teams, athletes and highlights that make the game more than a game. You've never been so ready for some football. Download the free Bleacher Report app to catch all the moments that matter in one place. Get the app to get the game. ","author_name":"bleacherreport.com","badytics":{"video_id":20222,"title":"Lefkoe's Locks: Gambling Preview & Prediction for NFL Week 5″,"stream":"team-stream-now","published_at":"2017-10-08T16:20:10.100000″,"id":"31dc5515-f853-414f-b9af-cbf5397be7d8″},"ad_stitched_url":"https://dai.google.com/ondemand/hls/content/1117/vid/20222/master.m3u8″},"media_width":null,"media_url":null,"media_id":null,"media_height":null,"hook_type":"photo","autoplay":false}},"20355″:{"url_hash":"e1eb562310f03865f766967a5772338649ac37a1b87b9c5c63f379b45e43a952″,"url":"https://vid.bleacherreport.com/videos/20355″,"updated_at":"2017-10-16T06:36:06Z","tag":{"unique_name":"nfl","tag_id":16,"short_name":"NFL","logo":"nfl.png","display_name":"NFL","color2″:"","color1″:""},"status":"active","position":null,"playlist_type":"v","playlist_id":21671,"permalink":"/post/nfl/829f9f7c-df2c-4c5c-9195-742730ed99da","performed_by":"[email protected]","original_url_hash":25148140,"notification":null,"is_locked":false,"is_featured":false,"internal_position":"824.7701280198″,"id_str":"6452791872″,"id":6452791872,"href":"https://djay.bleacherreport.com/playlists/nfl_v/tracks/6452791872″,"hide_from_regions":[],"hidden_attributes":[],"group_tags":[],"flagged":null,"expires_at":null,"created_at":"2017-10-16T06:36:06Z","content_type":"video","content":{"title":"Lefkoe's Locks Week 6″,"thumbnail_url":"https://img.bleacherreport.net/cms/media/image/8f/f0/25/eb/bee9/410b/b5b8/238dae828f5f/crop_exact_855239952.jpg?h=230&q=90&w=408″,"metadata":{"video_url":"https://vid.bleacherreport.com/videos/20355/akamai.json","video_id":20355,"title":"Lefkoe's Locks Week 6″,"thumbnail_url":"https://img.bleacherreport.net/cms/media/image/8f/f0/25/eb/bee9/410b/b5b8/238dae828f5f/crop_exact_855239952.jpg?h=230&q=90&w=408″,"tags":["apple-video","nfl"],"stub_id":"829f9f7c-df2c-4c5c-9195-742730ed99da","share_url":"https://bleacherreport.com/post/nfl/829f9f7c-df2c-4c5c-9195-742730ed99da","provider_url":"bleacherreport.com","provider_name":"bleacherreport.com","mp4_url":"https://bleachertrans-a.akamaihd.net/prod-cms-video/prod-cms-video-delivery/e0/b2/e0b2ac5c-a65f-4767-adf1-34f1ee2b8b66/Lefkoe%20Week%206%20Fix_800k.mp4″,"hls_url":"https://bleacherreptrans-a.akamaihd.net/prod-cms-video/prod-cms-video-delivery/e0/b2/e0b2ac5c-a65f-4767-adf1-34f1ee2b8b66/Lefkoe%20Week%206%20Fix14a6ea93-170e-336d-6258-f12e46f22289.m3u8″,"embed_code":null,"duration":45,"description":"Watch above to see Adam Lefkoe's gambling locks for Week 6. Looking for the best NFL coverage around? Bleacher Report is the go-to destination for armchair quarterbacks everywhere. Connect to the NFL stories, teams, athletes and highlights that make the game more than a game. You've never been so ready for some football. Download the free Bleacher Report app to catch all the moments that matter in one place. Get the app to get the game. ","author_name":"bleacherreport.com","badytics":{"video_id":20355,"title":"Lefkoe's Locks Week 6″,"stream":"team-stream-now","published_at":"2017-10-15T15:34:55.738000″,"id":"1e605fff-e5fa-4854-bcab-9315f700fe94″},"ad_stitched_url":"https://dai.google.com/ondemand/hls/content/1117/vid/20355/master.m3u8″},"media_width":null,"media_url":null,"media_id":null,"media_height":null,"hook_type":"photo","autoplay":false}},"20366″:{"url_hash":"57f7f4af2621cb1eb209ce4e382fbcd8e83030398c6897a69d4847b8aa084a49″,"url":"https://vid.bleacherreport.com/videos/20366″,"updated_at":"2017-10-24T16:59:38Z","tag":{"unique_name":"nfl","tag_id":16,"short_name":"NFL","logo":"nfl.png","display_name":"NFL","color2″:"","color1″:""},"status":"active","position":null,"playlist_type":"v","playlist_id":21671,"permalink":"/post/nfl/137351e0-0dfd-43a5-82ef-6175ab61dc0e","performed_by":"[email protected]","original_url_hash":74134467,"notification":null,"is_locked":false,"is_featured":false,"internal_position":"826.7701280198″,"id_str":"6453269698″,"id":6453269698,"href":"https://djay.bleacherreport.com/playlists/nfl_v/tracks/6453269698″,"hide_from_regions":[],"hidden_attributes":[],"group_tags":[],"flagged":null,"expires_at":null,"created_at":"2017-10-24T16:59:38Z","content_type":"video","content":{"title":"Buying or Selling Week 6 Fantasy Breakouts","thumbnail_url":"https://img.bleacherreport.net/cms/media/image/39/9a/dd/11/5aaa/4b92/af84/52d7413003ce/crop_exact_861675600.jpg?h=230&q=90&w=408″,"metadata":{"video_url":"https://vid.bleacherreport.com/videos/20366/akamai.json","video_id":20366,"title":"Buying or Selling Week 6 Breakout Fantasy Performances","thumbnail_url":"https://img.bleacherreport.net/cms/media/image/39/9a/dd/11/5aaa/4b92/af84/52d7413003ce/crop_exact_861675600.jpg?h=230&q=90&w=408″,"tags":["apple-video","nfl"],"stub_id":"137351e0-0dfd-43a5-82ef-6175ab61dc0e","share_url":"https://bleacherreport.com/post/nfl/137351e0-0dfd-43a5-82ef-6175ab61dc0e","provider_url":"https://bleacherreport.com","provider_name":"Bleacher Report","mp4_url":"https://bleachertrans-a.akamaihd.net/prod-cms-video/prod-cms-video-delivery/08/53/08536371-67f1-4e4b-9b59-0607912a59c7/BuySell_800k.mp4″,"hls_url":"https://bleacherreptrans-a.akamaihd.net/prod-cms-video/prod-cms-video-delivery/08/53/08536371-67f1-4e4b-9b59-0607912a59c7/BuySell14a6ea93-170e-336d-6258-f12e46f22289.m3u8″,"embed_code":"","duration":45,"description":"NFL Week 6 featured a couple of breakout fantasy performances. Which players are deserving of the hype? Watch above.nnLooking for the best NFL coverage around? Bleacher Report is the go-to destination for armchair quarterbacks everywhere. Connect to the NFL stories, teams, athletes and highlights that make the game more than a game. You've never been so ready for some football. nDownload the free Bleacher Report app to catch all the moments that matter in one place. Get the app to get the game. ","author_name":"Bleacher Report","badytics":{"video_id":20366,"title":"Buying or Selling Week 6 Breakout Fantasy Performances","stream":"featured","published_at":"2017-10-16T16:57:01.922000″,"league":"nfl","id":"f2db421b-2870-49b9-a795-d844beeaa8e9″,"editorial":"apple-video"},"ad_stitched_url":null},"media_width":null,"media_url":null,"media_id":null,"media_height":null,"hook_type":"photo","autoplay":false}},"20370″:{"url_hash":"b0ade2c49335f051305f7fc3744934e0be590b0cb14a69773451f4771ac2f1f6″,"url":"https://vid.bleacherreport.com/videos/20370″,"updated_at":"2017-10-24T16:57:17Z","tag":{"unique_name":"nfl","tag_id":16,"short_name":"NFL","logo":"nfl.png","display_name":"NFL","color2″:"","color1″:""},"status":"active","position":null,"playlist_type":"v","playlist_id":21671,"permalink":"/post/nfl/0d6e3283-4e3c-4a65-878d-416c77abaa47″,"performed_by":"[email protected]","original_url_hash":28697558,"notification":null,"is_locked":false,"is_featured":false,"internal_position":"825.7701280198″,"id_str":"6453269622″,"id":6453269622,"href":"https://djay.bleacherreport.com/playlists/nfl_v/tracks/6453269622″,"hide_from_regions":[],"hidden_attributes":[],"group_tags":[],"flagged":null,"expires_at":null,"created_at":"2017-10-24T16:57:17Z","content_type":"video","content":{"title":"Updated NFC North Power Rankings","thumbnail_url":"https://img.bleacherreport.net/cms/media/image/20/05/a0/c6/8e4b/46d7/91fb/11b27f2d697d/crop_exact_862123826.jpg?h=344&q=90&w=611″,"metadata":{"video_url":"https://vid.bleacherreport.com/videos/20370/akamai.json","video_id":20370,"title":"Updated NFC North Power Rankings After Aaron Rodgers' Injury","thumbnail_url":"https://img.bleacherreport.net/cms/media/image/20/05/a0/c6/8e4b/46d7/91fb/11b27f2d697d/crop_exact_862123826.jpg?h=344&q=90&w=611″,"tags":["apple-video","nfl"],"stub_id":"0d6e3283-4e3c-4a65-878d-416c77abaa47″,"share_url":"https://bleacherreport.com/post/nfl/0d6e3283-4e3c-4a65-878d-416c77abaa47″,"provider_url":"https://bleacherreport.com","provider_name":"Bleacher Report","mp4_url":"https://bleachertrans-a.akamaihd.net/prod-cms-video/prod-cms-video-delivery/72/06/7206176a-04e2-4f94-adb3-11e506194ef5/101617_NFL_NFC_NORTH_POWER_RANKINGS_800k.mp4″,"hls_url":"https://bleacherreptrans-a.akamaihd.net/prod-cms-video/prod-cms-video-delivery/72/06/7206176a-04e2-4f94-adb3-11e506194ef5/101617_NFL_NFC_NORTH_POWER_RANKINGS14a6ea93-170e-336d-6258-f12e46f22289.m3u8″,"embed_code":"","duration":243,"description":"Aaron Rodgers' collarbone injury shook up the NFC North in Week 6. Who is the best team in the division? Watch above as Bleacher Report Lead NFL Analyst Chris Simms breaks down his new NFC North power rankings.nnLooking for the best NFL coverage around? Bleacher Report is the go-to destination for armchair quarterbacks everywhere. Connect to the NFL stories, teams, athletes and highlights that make the game more than a game. You've never been so ready for some football. nDownload the free Bleacher Report app to catch all the moments that matter in one place. Get the app to get the game. ","author_name":"Bleacher Report","badytics":{"video_id":20370,"title":"Updated NFC North Power Rankings After Aaron Rodgers' Injury","stream":"featured","published_at":"2017-10-16T18:41:30.769000″,"league":"nfl","id":"e8274538-b126-4a6c-a3d2-5ce1df2baeb3″,"editorial":"apple-video"},"ad_stitched_url":null},"media_width":null,"media_url":null,"media_id":null,"media_height":null,"hook_type":"photo","autoplay":false}},"20528″:{"url_hash":"e09113601a67aed71b4a9a1b8e5cb478566e98f5eae19b47d83df36448cf708a","url":"https://vid.bleacherreport.com/videos/20528″,"updated_at":"2017-10-24T17:04:34Z","tag":{"unique_name":"nfl","tag_id":16,"short_name":"NFL","logo":"nfl.png","display_name":"NFL","color2″:"","color1″:""},"status":"active","position":null,"playlist_type":"v","playlist_id":21671,"permalink":"/post/nfl/6b5ad0d2-c3eb-4c1b-91af-a0571863f53f","performed_by":"[email protected]","original_url_hash":46610414,"notification":null,"is_locked":false,"is_featured":false,"internal_position":"830.7701280198″,"id_str":"6453270035″,"id":6453270035,"href":"https://djay.bleacherreport.com/playlists/nfl_v/tracks/6453270035″,"hide_from_regions":[],"hidden_attributes":[],"group_tags":[],"flagged":null,"expires_at":null,"created_at":"2017-10-24T17:04:34Z","content_type":"video","content":{"title":"JPP Dedicates Sack Dance to Fan Battling Cancer","thumbnail_url":"https://img.bleacherreport.net/cms/media/image/e5/55/0a/42/0000/4392/942d/72f6da960f4f/crop_exact_Screen_Shot_2017-10-20_at_9.56.02_AM.jpg?h=1184&q=90&w=2098″,"metadata":{"video_url":"https://vid.bleacherreport.com/videos/20528/akamai.json","video_id":20528,"title":"Jason Pierre-Paul Dedicates Sack Dance to 7-Year -Old Giants Fan Battling Cancer","thumbnail_url":"https://img.bleacherreport.net/cms/media/image/e5/55/0a/42/0000/4392/942d/72f6da960f4f/crop_exact_Screen_Shot_2017-10-20_at_9.56.02_AM.jpg?h=1184&q=90&w=2098″,"tags":["jason-pierre-paul","social-news","apple-video"],"stub_id":"6b5ad0d2-c3eb-4c1b-91af-a0571863f53f","share_url":"https://bleacherreport.com/post/nfl/6b5ad0d2-c3eb-4c1b-91af-a0571863f53f","provider_url":"https://bleacherreport.com","provider_name":"Bleacher Report","mp4_url":"https://bleachertrans-a.akamaihd.net/prod-cms-video/prod-cms-video-delivery/29/bd/29bd0e0b-1cee-4edc-9662-d37c301142d9/101817_JPPDance_SOCIAL_v3_800k.mp4″,"hls_url":"https://bleacherreptrans-a.akamaihd.net/prod-cms-video/prod-cms-video-delivery/29/bd/29bd0e0b-1cee-4edc-9662-d37c301142d9/101817_JPPDance_SOCIAL_v314a6ea93-170e-336d-6258-f12e46f22289.m3u8″,"embed_code":"","duration":55,"description":"New York Giants' defensive end Jason Pierre-Paul knows a thing or two about getting after opposing quarter-backs. You may see him perform a new celebration dance the next time he records a sack. nnWatch above to see how 7-year-old Hayden and JPP are coming together at the Garden of Dreams foundation. nnBleacher Report is your No. 1 stop for what's trending in sports. You can count on B/R for all the hottest stories. From wild sports to the next big thing, don't miss out. nnDownload the free Bleacher Report app to catch all the moments that matter in one place. Get the app to get the game.","author_name":"Bleacher Report","badytics":{"video_id":20528,"title":"Jason Pierre-Paul Dedicates Sack Dance to 7-Year -Old Giants Fan Battling Cancer","stream":"featured","published_at":"2017-10-20T14:02:39.920000″,"person":"jason-pierre-paul","id":"61505290-2cc8-4efb-a1bc-8f5ffdb0a7b4″,"event":"social-news","editorial":"apple-video"},"ad_stitched_url":null},"media_width":null,"media_url":null,"media_id":null,"media_height":null,"hook_type":"photo","autoplay":false}},"20642″:{"url_hash":"758a7053e3eeb25773cc2b2a1d89e565e3104c7b253e1bf182f6bb6bfb550f72″,"url":"https://vid.bleacherreport.com/videos/20642″,"updated_at":"2017-10-24T17:02:23Z","tag":{"unique_name":"nfl","tag_id":16,"short_name":"NFL","logo":"nfl.png","display_name":"NFL","color2″:"","color1″:""},"status":"active","position":null,"playlist_type":"v","playlist_id":21671,"permalink":"/post/nfl/b8b582b1-8e36-4baf-af45-ad8f9d5aeebc","performed_by":"[email protected]","original_url_hash":99871250,"notification":null,"is_locked":false,"is_featured":false,"internal_position":"827.7701280198″,"id_str":"6453269951″,"id":6453269951,"href":"https://djay.bleacherreport.com/playlists/nfl_v/tracks/6453269951″,"hide_from_regions":[],"hidden_attributes":[],"group_tags":[],"flagged":null,"expires_at":null,"created_at":"2017-10-24T17:02:23Z","content_type":"video","content":{"title":"Are We Trending Toward Pats Super Bowl Repeat?","thumbnail_url":"https://img.bleacherreport.net/cms/media/image/ee/96/64/5b/fbdd/4433/9b23/2cc04e31bc16/crop_exact_670172324.jpg?h=345&q=90&w=611″,"metadata":{"video_url":"https://vid.bleacherreport.com/videos/20642/akamai.json","video_id":20642,"title":"Simms in 60: Are We Trending Toward New England Patriots Super Bowl Repeat?","thumbnail_url":"https://img.bleacherreport.net/cms/media/image/ee/96/64/5b/fbdd/4433/9b23/2cc04e31bc16/crop_exact_670172324.jpg?h=345&q=90&w=611″,"tags":["nfl"],"stub_id":"b8b582b1-8e36-4baf-af45-ad8f9d5aeebc","share_url":"https://bleacherreport.com/post/nfl/b8b582b1-8e36-4baf-af45-ad8f9d5aeebc","provider_url":"https://bleacherreport.com","provider_name":"Bleacher Report","mp4_url":"https://bleachertrans-a.akamaihd.net/prod-cms-video/prod-cms-video-delivery/38/4c/384c57ed-467d-4f86-9cbf-2ac748a6a3f5/PatsIn60Fix_800k.mp4″,"hls_url":"https://bleacherreptrans-a.akamaihd.net/prod-cms-video/prod-cms-video-delivery/38/4c/384c57ed-467d-4f86-9cbf-2ac748a6a3f5/PatsIn60Fix14a6ea93-170e-336d-6258-f12e46f22289.m3u8″,"embed_code":"","duration":60,"description":"Looking for the best NFL coverage around? Bleacher Report is the go-to destination for armchair quarterbacks everywhere. Connect to the NFL stories, teams, athletes and highlights that make the game more than a game. You've never been so ready for some football. Download the free Bleacher Report app to catch all the moments that matter in one place. Get the app to get the game.","author_name":"Bleacher Report","badytics":{"video_id":20642,"title":"Simms in 60: Are We Trending Toward New England Patriots Super Bowl Repeat?","stream":"featured","published_at":"2017-10-22T20:47:09.845000″,"league":"nfl","id":"a1fbf15b-56a3-4ff9-82d0-d458316835a2″},"ad_stitched_url":null},"media_width":null,"media_url":null,"media_id":null,"media_height":null,"hook_type":"photo","autoplay":false}},"20644″:{"url_hash":"d91a26ab6ebcde994fc9cd19a1989d8da5189cb17f904717f68ff69c2a723bf6″,"url":"https://vid.bleacherreport.com/videos/20644″,"updated_at":"2017-10-24T17:03:03Z","tag":{"unique_name":"nfl","tag_id":16,"short_name":"NFL","logo":"nfl.png","display_name":"NFL","color2″:"","color1″:""},"status":"active","position":null,"playlist_type":"v","playlist_id":21671,"permalink":"/post/nfl/da2161bc-2373-4954-bea9-ac66e8c78acc","performed_by":"[email protected]","original_url_hash":41981073,"notification":null,"is_locked":false,"is_featured":false,"internal_position":"828.7701280198″,"id_str":"6453269983″,"id":6453269983,"href":"https://djay.bleacherreport.com/playlists/nfl_v/tracks/6453269983″,"hide_from_regions":[],"hidden_attributes":[],"group_tags":[],"flagged":null,"expires_at":null,"created_at":"2017-10-24T17:03:15Z","content_type":"video","content":{"title":"Winners and Losers of NFL Week 7″,"thumbnail_url":"https://img.bleacherreport.net/cms/media/image/9e/02/57/1d/ceeb/46bd/98ac/1573dee509a0/crop_exact_full_image.jpeg?h=2050&q=90&w=3635″,"metadata":{"video_url":"https://vid.bleacherreport.com/videos/20644/akamai.json","video_id":20644,"title":"Winners and Losers of NFL Week 7″,"thumbnail_url":"https://img.bleacherreport.net/cms/media/image/9e/02/57/1d/ceeb/46bd/98ac/1573dee509a0/crop_exact_full_image.jpeg?h=2050&q=90&w=3635″,"tags":["apple-video","nfl"],"stub_id":"da2161bc-2373-4954-bea9-ac66e8c78acc","share_url":"https://bleacherreport.com/post/nfl/da2161bc-2373-4954-bea9-ac66e8c78acc","provider_url":"https://bleacherreport.com","provider_name":"Bleacher Report","mp4_url":"https://bleachertrans-a.akamaihd.net/prod-cms-video/prod-cms-video-delivery/99/b9/99b98164-b157-4ba2-ad52-ec9a923507f1/102217_NFL_WINNERS_AND_LOSERS_800k.mp4″,"hls_url":"https://bleacherreptrans-a.akamaihd.net/prod-cms-video/prod-cms-video-delivery/99/b9/99b98164-b157-4ba2-ad52-ec9a923507f1/102217_NFL_WINNERS_AND_LOSERS14a6ea93-170e-336d-6258-f12e46f22289.m3u8″,"embed_code":"","duration":190,"description":"This week of NFL action brought forth some clear studs and duds. Who came to play in Week 7? Watch as Stephen Nelson and Bleacher Report's NFL Analyst Matt Miller discuss the biggest winners and losers from Sunday.nnLooking for the best NFL coverage around? Bleacher Report is the go-to destination for armchair quarterbacks everywhere. Connect to the NFL stories, teams, athletes and highlights that make the game more than a game. You've never been so ready for some football.nnDownload the free Bleacher Report app to catch all the moments that matter in one place. Get the app to get the game. ","author_name":"Bleacher Report","badytics":{"video_id":20644,"title":"Winners and Losers of NFL Week 7″,"stream":"featured","published_at":"2017-10-22T21:37:16.920000″,"id":"9f0ae674-dd2e-49bf-9f2a-6cd16a288914″},"ad_stitched_url":null},"media_width":null,"media_url":null,"media_id":null,"media_height":null,"hook_type":"photo","autoplay":false}},"20653″:{"url_hash":"2c29026046e973e3b715515b7a7beb5f2d0108d3993413079e15452da6407fb3″,"url":"https://vid.bleacherreport.com/videos/20653″,"updated_at":"2017-10-24T17:03:31Z","tag":{"unique_name":"nfl","tag_id":16,"short_name":"NFL","logo":"nfl.png","display_name":"NFL","color2″:"","color1″:""},"status":"active","position":null,"playlist_type":"v","playlist_id":21671,"permalink":"/post/nfl/f6842e43-94b8-4e9b-ab03-5c362c725607″,"performed_by":"[email protected]","original_url_hash":2183630,"notification":null,"is_locked":false,"is_featured":false,"internal_position":"829.7701280198″,"id_str":"6453269986″,"id":6453269986,"href":"https://djay.bleacherreport.com/playlists/nfl_v/tracks/6453269986″,"hide_from_regions":[],"hidden_attributes":[],"group_tags":[],"flagged":null,"expires_at":null,"created_at":"2017-10-24T17:03:31Z","content_type":"video","content":{"title":"Rams Are Best Team in NFC Right Now","thumbnail_url":"https://img.bleacherreport.net/cms/media/image/fe/b8/35/f7/3aaf/40c2/9772/17a0cc5f8d6d/crop_exact_859143984.jpg?h=344&q=90&w=612″,"metadata":{"video_url":"https://vid.bleacherreport.com/videos/20653/akamai.json","video_id":20653,"title":"Matt Miller: Los Angeles Rams Are Best Team in NFC Right Now","thumbnail_url":"https://img.bleacherreport.net/cms/media/image/fe/b8/35/f7/3aaf/40c2/9772/17a0cc5f8d6d/crop_exact_859143984.jpg?h=344&q=90&w=612″,"tags":["los-angeles-rams","nfl","apple-video"],"stub_id":"f6842e43-94b8-4e9b-ab03-5c362c725607″,"share_url":"https://bleacherreport.com/post/nfl/f6842e43-94b8-4e9b-ab03-5c362c725607″,"provider_url":"https://bleacherreport.com","provider_name":"Bleacher Report","mp4_url":"https://bleachertrans-a.akamaihd.net/prod-cms-video/prod-cms-video-delivery/bf/f0/bff050f1-ad42-4f44-b193-68e4fb2dbb90/102217_NFL_RAMS_BEST_IN_NFC_800k.mp4″,"hls_url":"https://bleacherreptrans-a.akamaihd.net/prod-cms-video/prod-cms-video-delivery/bf/f0/bff050f1-ad42-4f44-b193-68e4fb2dbb90/102217_NFL_RAMS_BEST_IN_NFC14a6ea93-170e-336d-6258-f12e46f22289.m3u8″,"embed_code":"","duration":189,"description":"The Los Angeles Rams concluded Week 7 with a landslide victory against the Arizona Cardinals 33-0. The Rams are currently first in their division as they head into the bye week. nnAre the Rams the team to beat in the NFC West? How will the Rams fare for the remainder of the season. Watch above as Stephen Nelson and Bleacher Report's NFL Analyst Matt Miller discuss if the Rams are the best team in the NFC. nnLooking for the best NFL coverage around? Bleacher Report is the go-to destination for armchair quarterbacks everywhere. Connect to the NFL stories, teams, athletes and highlights that make the game more than a game. You've never been so ready for some football. nnDownload the free Bleacher Report app to catch all the moments that matter in one place. Get the app to get the game. n","author_name":"Bleacher Report","badytics":{"video_id":20653,"title":"Matt Miller: Los Angeles Rams Are Best Team in NFC Right Now","team":"los-angeles-rams","stream":"featured","published_at":"2017-10-23T01:00:17.857000″,"league":"nfl","id":"cebc53c5-ab8b-4944-b201-4ef4c0b88dc8″,"editorial":"apple-video"},"ad_stitched_url":null},"media_width":null,"media_url":null,"media_id":null,"media_height":null,"hook_type":"photo","autoplay":false}},"20780″:{"url_hash":"dd90daa8defe73bec7c0d90009a2824f35110d7459f8616530f9a07b77b56eae","url":"https://vid.bleacherreport.com/videos/20780″,"updated_at":"2017-10-27T00:47:35Z","tag":{"unique_name":"nfl","tag_id":16,"short_name":"NFL","logo":"nfl.png","display_name":"NFL","color2″:"","color1″:""},"status":"active","position":null,"playlist_type":"v","playlist_id":21671,"permalink":"/post/nfl/5c59e9ef-c66c-42b1-8161-a90f288059f9″,"performed_by":"[email protected]","original_url_hash":15853199,"notification":null,"is_locked":false,"is_featured":false,"internal_position":"831.7701280198″,"id_str":"6453402388″,"id":6453402388,"href":"https://djay.bleacherreport.com/playlists/nfl_v/tracks/6453402388″,"hide_from_regions":[],"hidden_attributes":[],"group_tags":[],"flagged":null,"expires_at":null,"created_at":"2017-10-27T00:47:28Z","content_type":"video","content":{"title":"Ravens' Chaplin Inspires Players on & Off the Field","thumbnail_url":"https://img.bleacherreport.net/cms/media/image/a3/16/6f/23/7f10/4075/9935/0ea782ce0365/crop_exact_Screen_Shot_2017-10-26_at_11.17.58_AM.jpg?h=1177&q=90&w=2088″,"metadata":{"video_url":"https://vid.bleacherreport.com/videos/20780/akamai.json","video_id":20780,"title":"Baltimore Raven's Chaplin Inspires Players on & Off the Field","thumbnail_url":"https://img.bleacherreport.net/cms/media/image/a3/16/6f/23/7f10/4075/9935/0ea782ce0365/crop_exact_Screen_Shot_2017-10-26_at_11.17.58_AM.jpg?h=1177&q=90&w=2088″,"tags":["motb-chaplain-of-champions","apple-video"],"stub_id":"5c59e9ef-c66c-42b1-8161-a90f288059f9″,"share_url":"https://bleacherreport.com/post/nfl/5c59e9ef-c66c-42b1-8161-a90f288059f9″,"provider_url":"https://bleacherreport.com","provider_name":"Bleacher Report","mp4_url":"https://bleachertrans-a.akamaihd.net/prod-cms-video/prod-cms-video-delivery/14/4c/144ce8ac-7a56-4911-8865-9a7a9d0b1b2d/101817_SOCIAL_SHELTON_MD_V2_800k.mp4″,"hls_url":"https://bleacherreptrans-a.akamaihd.net/prod-cms-video/prod-cms-video-delivery/14/4c/144ce8ac-7a56-4911-8865-9a7a9d0b1b2d/101817_SOCIAL_SHELTON_MD_V214a6ea93-170e-336d-6258-f12e46f22289.m3u8″,"embed_code":"","duration":61,"description":"Johnny Shelton fell in love with the game of football because of the team comradery. Shelton played safety at Southeast Missouri State, and he is currently the Ravens' team chaplain. Watch above to see Shelton's inspiring journey with the game of football. Bleacher Report is your No. 1 stop for what's trending in sports. You can count on B/R for all the hottest stories. From wild sports to the next big thing, don't miss out. Download the free Bleacher Report app to catch all the moments that matter in one place. Get the app to get the game. ","author_name":"Bleacher Report","badytics":{"video_id":20780,"title":"Baltimore Raven's Chaplin Inspires Players on & Off the Field","stream":"featured","published_at":"2017-10-26T15:30:53.448000″,"id":"5e8cb791-b838-4cc6-a09e-58af20ecf7da","editorial1″:"motb-chaplain-of-champions","editorial":"apple-video"},"ad_stitched_url":null},"media_width":null,"media_url":null,"media_id":null,"media_height":null,"hook_type":"photo","autoplay":false}},"20971″:{"url_hash":"6b9de8c206411fdb69ab49f229624563b3e7af18aba59e778d43e7b73e2e46ce","url":"https://vid.bleacherreport.com/videos/20971″,"updated_at":"2017-10-30T21:54:11Z","tag":{"unique_name":"nfl","tag_id":16,"short_name":"NFL","logo":"nfl.png","display_name":"NFL","color2″:"","color1″:""},"status":"active","position":null,"playlist_type":"v","playlist_id":21671,"permalink":"/post/nfl/245b631f-4a88-46e0-be4d-d1daf2ec3b78″,"performed_by":"[email protected]","original_url_hash":77288708,"notification":null,"is_locked":false,"is_featured":false,"internal_position":"833.7701280198″,"id_str":"6453651913″,"id":6453651913,"href":"https://djay.bleacherreport.com/playlists/nfl_v/tracks/6453651913″,"hide_from_regions":[],"hidden_attributes":[],"group_tags":[],"flagged":null,"expires_at":null,"created_at":"2017-10-30T21:54:11Z","content_type":"video","content":{"title":"Simms' Midseason NFL Awards","thumbnail_url":"https://img.bleacherreport.net/cms/media/image/26/7a/d1/75/2a7e/4063/a4d5/ed577a8c04e4/crop_exact_867911832.jpg?h=258&q=90&w=458″,"metadata":{"video_url":"https://vid.bleacherreport.com/videos/20971/akamai.json","video_id":20971,"title":"Simms' Midseason NFL Awards: MVP, Rookie of the Year and More","thumbnail_url":"https://img.bleacherreport.net/cms/media/image/26/7a/d1/75/2a7e/4063/a4d5/ed577a8c04e4/crop_exact_867911832.jpg?h=258&q=90&w=458″,"tags":["apple-video","nfl"],"stub_id":"245b631f-4a88-46e0-be4d-d1daf2ec3b78″,"share_url":"https://bleacherreport.com/post/nfl/245b631f-4a88-46e0-be4d-d1daf2ec3b78″,"provider_url":"https://bleacherreport.com","provider_name":"Bleacher Report","mp4_url":"https://bleachertrans-a.akamaihd.net/prod-cms-video/prod-cms-video-delivery/08/6a/086a8d94-fe62-4151-829b-154b87432edd/103017_NFL_MIDSEASON_AWARDS_800k.mp4″,"hls_url":"https://bleacherreptrans-a.akamaihd.net/prod-cms-video/prod-cms-video-delivery/08/6a/086a8d94-fe62-4151-829b-154b87432edd/103017_NFL_MIDSEASON_AWARDS14a6ea93-170e-336d-6258-f12e46f22289.m3u8″,"embed_code":"","duration":246,"description":"The NFL season has reached its halfway point. Which players have stood out as the best in the league? Watch above as Bleacher Report Lead NFL Analyst Chris Simms gives out his midseason awards. Looking for the best NFL coverage around? Bleacher Report is the go-to destination for armchair quarterbacks everywhere. Connect to the NFL stories, teams, athletes and highlights that make the game more than a game. You've never been so ready for some football. Download the free Bleacher Report app to catch all the moments that matter in one place. Get the app to get the game.","author_name":"Bleacher Report","badytics":{"video_id":20971,"title":"Simms' Midseason NFL Awards: MVP, Rookie of the Year and More","stream":"featured","published_at":"2017-10-30T19:04:11.543000″,"league":"nfl","id":"0c1c6f74-df4c-482a-b64e-82cbddcb0624″,"editorial":"apple-video"},"ad_stitched_url":null},"media_width":null,"media_url":null,"media_id":null,"media_height":null,"hook_type":"photo","autoplay":false}},"20973″:{"url_hash":"b215c3f05a92a65689c83c797c6881cdd56504bcc6c7dcdfba599f396452a96e","url":"https://vid.bleacherreport.com/videos/20973″,"updated_at":"2017-10-30T21:54:27Z","tag":{"unique_name":"nfl","tag_id":16,"short_name":"NFL","logo":"nfl.png","display_name":"NFL","color2″:"","color1″:""},"status":"active","position":null,"playlist_type":"v","playlist_id":21671,"permalink":"/post/nfl/1547afd1-738b-4b46-936a-7a38818d8187″,"performed_by":"[email protected]","original_url_hash":102827973,"notification":null,"is_locked":false,"is_featured":false,"internal_position":"834.7701280198″,"id_str":"6453651915″,"id":6453651915,"href":"https://djay.bleacherreport.com/playlists/nfl_v/tracks/6453651915″,"hide_from_regions":[],"hidden_attributes":[],"group_tags":[],"flagged":null,"expires_at":null,"created_at":"2017-10-30T21:54:27Z","content_type":"video","content":{"title":"Fantasy Stock Watch After Week 8″,"thumbnail_url":"https://img.bleacherreport.net/cms/media/image/a8/08/db/56/92c7/4122/aeae/f1c694c165de/crop_exact_866861044.jpg?h=344&q=90&w=611″,"metadata":{"video_url":"https://vid.bleacherreport.com/videos/20973/akamai.json","video_id":20973,"title":"Fantasy Stock Watch: Buy or Sell Week 8 Performances","thumbnail_url":"https://img.bleacherreport.net/cms/media/image/a8/08/db/56/92c7/4122/aeae/f1c694c165de/crop_exact_866861044.jpg?h=344&q=90&w=611″,"tags":["apple-video","nfl"],"stub_id":"1547afd1-738b-4b46-936a-7a38818d8187″,"share_url":"https://bleacherreport.com/post/nfl/1547afd1-738b-4b46-936a-7a38818d8187″,"provider_url":"https://bleacherreport.com","provider_name":"Bleacher Report","mp4_url":"https://bleachertrans-a.akamaihd.net/prod-cms-video/prod-cms-video-delivery/66/62/66622302-66da-4699-848b-8eac0d1a44d4/BuySellFIX_800k.mp4″,"hls_url":"https://bleacherreptrans-a.akamaihd.net/prod-cms-video/prod-cms-video-delivery/66/62/66622302-66da-4699-848b-8eac0d1a44d4/BuySellFIX14a6ea93-170e-336d-6258-f12e46f22289.m3u8″,"embed_code":"","duration":45,"description":"Which Week 8 breakout performances were for real? Which fantasy players should you sell high on? Watch above.nnLooking for the best NFL coverage around? Bleacher Report is the go-to destination for armchair quarterbacks everywhere. Connect to the NFL stories, teams, athletes and highlights that make the game more than a game. You've never been so ready for some football. nDownload the free Bleacher Report app to catch all the moments that matter in one place. Get the app to get the game. ","author_name":"Bleacher Report","badytics":{"video_id":20973,"title":"Fantasy Stock Watch: Buy or Sell Week 8 Performances","stream":"featured","published_at":"2017-10-30T19:24:21.367000″,"league":"nfl","id":"1f80fb25-3c5b-4950-ad5e-6525c4ae2375″,"editorial":"apple-video"},"ad_stitched_url":null},"media_width":null,"media_url":null,"media_id":null,"media_height":null,"hook_type":"photo","autoplay":false}},"21115″:{"url_hash":"50c3c655e62f709b5bb79d1b9f5d3cc95062c5ab1f871128fbee33878359ae43″,"url":"https://vid.bleacherreport.com/videos/21115″,"updated_at":"2017-11-03T18:43:50Z","tag":{"unique_name":"nfl","tag_id":16,"short_name":"NFL","logo":"nfl.png","display_name":"NFL","color2″:"","color1″:""},"status":"active","position":null,"playlist_type":"v","playlist_id":21671,"permalink":"/post/nfl/e9ab7189-5915-4b13-94e2-9568b3a80202″,"performed_by":"[email protected]","original_url_hash":76422046,"notification":null,"is_locked":false,"is_featured":false,"internal_position":"835.7701280198″,"id_str":"6453892314″,"id":6453892314,"href":"https://djay.bleacherreport.com/playlists/nfl_v/tracks/6453892314″,"hide_from_regions":[],"hidden_attributes":[],"group_tags":[],"flagged":null,"expires_at":null,"created_at":"2017-11-03T18:43:50Z","content_type":"video","content":{"title":"T-Rich Is Resurrecting His Career in the CFL","thumbnail_url":"https://img.bleacherreport.net/cms/media/image/c5/31/99/2f/e821/4865/ace7/820d191e60d2/crop_exact_868213334.jpg?h=384&q=90&w=577″,"metadata":{"video_url":"https://vid.bleacherreport.com/videos/21115/akamai.json","video_id":21115,"title":"Trent Richardson Is Resurrecting His Football Career in the CFL","thumbnails":{"original_url":"https://cdn.bleacherreport.net/cms/media/image/c5/31/99/2f/e821/4865/ace7/820d191e60d2/868213334.jpg","media_item_href":"https://cms.bleacherreport.com/media/items/c531992f-e821-4865-ace7-820d191e60d2.json"},"thumbnail_url":"https://img.bleacherreport.net/cms/media/image/b6/53/cd/53/e6fe/4178/9ca2/f9a638669674/crop_exact_Screen_Shot_2017-11-03_at_9.34.28_AM.jpg?h=1186&q=90&w=2106″,"tags":["trent-richardson","cfl","apple-video"],"stub_id":"e9ab7189-5915-4b13-94e2-9568b3a80202″,"share_url":"https://bleacherreport.com/post/nfl/e9ab7189-5915-4b13-94e2-9568b3a80202″,"provider_url":"https://bleacherreport.com","provider_name":"Bleacher Report","mp4_url":"https://bleachertrans-a.akamaihd.net/prod-cms-video/prod-cms-video-delivery/b3/ad/b3ada490-6f70-41c9-810f-75e458488bc8/110217_SOCIALNEWS_TRENT_5_1_800k.mp4″,"hls_url":"https://bleacherreptrans-a.akamaihd.net/prod-cms-video/prod-cms-video-delivery/b3/ad/b3ada490-6f70-41c9-810f-75e458488bc8/110217_SOCIALNEWS_TRENT_5_114a6ea93-170e-336d-6258-f12e46f22289.m3u8″,"embed_code":"","duration":59,"description":"It wasn't too long ago when Trent Richardson was a lead back in the NFL. The former heisman finalist was once projected to have a promising professional career. nnRichardson is now making a comeback in the Canadian Football League. Watch above to see the former "Crimson TIde" back in action. nnLooking for the best NFL coverage around? Bleacher Report is the go-to destination for armchair quarterbacks everywhere. Connect to the NFL stories, teams, athletes and highlights that make the game more than a game. You've never been so ready for some football. nnDownload the free Bleacher Report app to catch all the moments that matter in one place. Get the app to get the game. ","author_name":"Bleacher Report","badytics":{"video_id":21115,"title":"Trent Richardson Is Resurrecting His Football Career in the CFL","stream":"featured","published_at":"2017-11-03T13:47:42.798000″,"person":"trent-richardson","league":"cfl","id":"0c9a1325-456b-4d4a-ad70-8d7822594515″,"editorial":"apple-video"},"ad_stitched_url":null},"media_width":null,"media_url":null,"media_id":null,"media_height":null,"hook_type":"photo","autoplay":false}}},"video_playlist_status":{"flyin":21115}},"nav":{"items":{"nba":{"url":"/nba","title":"NBA","id":"nba","subLists":["atlantic","central","northwest","pacific","southeast","southwest"],"subLinks":["nba","fantasy-basketball","nba/teams","nba-draft","wnba","nba/archives","nba/odds","https://www.stubhub.com/nba-tickets/grouping/115/?gcid=chDIG-_-geoUS-_-genNBA-_-dt170201-_-cmpBR_Gen-_-partBleacherReport-_-mktgrBRAND"]},"atlantic":{"title":"Atlantic","id":"atlantic","subLists":["boston-celtics","brooklyn-nets","new-york-knicks","philadelphia-76ers","toronto-raptors"]},"boston-celtics":{"url":"/boston-celtics","title":"Boston","id":"boston-celtics"},"brooklyn-nets":{"url":"/brooklyn-nets","title":"Brooklyn","id":"brooklyn-nets"},"new-york-knicks":{"url":"/new-york-knicks","title":"New York","id":"new-york-knicks"},"philadelphia-76ers":{"url":"/philadelphia-76ers","title":"Philadelphia","id":"philadelphia-76ers"},"toronto-raptors":{"url":"/toronto-raptors","title":"Toronto","id":"toronto-raptors"},"central":{"title":"Central","id":"central","subLists":["chicago-bulls","cleveland-cavaliers","detroit-pistons","indiana-pacers","milwaukee-bucks"]},"chicago-bulls":{"url":"/chicago-bulls","title":"Chicago","id":"chicago-bulls"},"cleveland-cavaliers":{"url":"/cleveland-cavaliers","title":"Cleveland","id":"cleveland-cavaliers"},"detroit-pistons":{"url":"/detroit-pistons","title":"Detroit","id":"detroit-pistons"},"indiana-pacers":{"url":"/indiana-pacers","title":"Indiana","id":"indiana-pacers"},"milwaukee-bucks":{"url":"/milwaukee-bucks","title":"Milwaukee","id":"milwaukee-bucks"},"northwest":{"title":"Northwest","id":"northwest","subLists":["denver-nuggets","minnesota-timberwolves","oklahoma-city-thunder","portland-trail-blazers","utah-jazz"]},"denver-nuggets":{"url":"/denver-nuggets","title":"Denver","id":"denver-nuggets"},"minnesota-timberwolves":{"url":"/minnesota-timberwolves","title":"Minnesota","id":"minnesota-timberwolves"},"oklahoma-city-thunder":{"url":"/oklahoma-city-thunder","title":"Oklahoma City","id":"oklahoma-city-thunder"},"portland-trail-blazers":{"url":"/portland-trail-blazers","title":"Portland","id":"portland-trail-blazers"},"utah-jazz":{"url":"/utah-jazz","title":"Utah","id":"utah-jazz"},"pacific":{"title":"Pacific","id":"pacific","subLists":["golden-state-warriors","los-angeles-clippers","los-angeles-lakers","phoenix-suns","sacramento-kings"]},"golden-state-warriors":{"url":"/golden-state-warriors","title":"Golden St","id":"golden-state-warriors"},"los-angeles-clippers":{"url":"/los-angeles-clippers","title":"LA Clippers","id":"los-angeles-clippers"},"los-angeles-lakers":{"url":"/los-angeles-lakers","title":"LA Lakers","id":"los-angeles-lakers"},"phoenix-suns":{"url":"/phoenix-suns","title":"Phoenix","id":"phoenix-suns"},"sacramento-kings":{"url":"/sacramento-kings","title":"Sacramento","id":"sacramento-kings"},"southeast":{"title":"Southeast","id":"southeast","subLists":["atlanta-hawks","charlotte-hornets","miami-heat","orlando-magic","washington-wizards"]},"atlanta-hawks":{"url":"/atlanta-hawks","title":"Atlanta","id":"atlanta-hawks"},"charlotte-hornets":{"url":"/charlotte-hornets","title":"Charlotte","id":"charlotte-hornets"},"miami-heat":{"url":"/miami-heat","title":"Miami","id":"miami-heat"},"orlando-magic":{"url":"/orlando-magic","title":"Orlando","id":"orlando-magic"},"washington-wizards":{"url":"/washington-wizards","title":"Washington","id":"washington-wizards"},"southwest":{"title":"Southwest","id":"southwest","subLists":["dallas-mavericks","houston-rockets","memphis-grizzlies","new-orleans-pelicans","san-antonio-spurs"]},"dallas-mavericks":{"url":"/dallas-mavericks","title":"Dallas","id":"dallas-mavericks"},"houston-rockets":{"url":"/houston-rockets","title":"Houston","id":"houston-rockets"},"memphis-grizzlies":{"url":"/memphis-grizzlies","title":"Memphis","id":"memphis-grizzlies"},"new-orleans-pelicans":{"url":"/new-orleans-pelicans","title":"New Orleans","id":"new-orleans-pelicans"},"san-antonio-spurs":{"url":"/san-antonio-spurs","title":"San Antonio","id":"san-antonio-spurs"},"nfl":{"url":"/nfl","title":"NFL","id":"nfl","subLists":["afc-east","afc-north","afc-south","afc-west","nfc-east","nfc-north","nfc-south","nfc-west"],"subLinks":["nfl","fantasy-football","nfl/teams","nfl-draft","nfl/archives","nfl/odds","https://www.stubhub.com/nfl-tickets/grouping/121/?gcid=chDIG-_-geoUS-_-genNFL-_-dt170201-_-cmpBR_Gen-_-partBleacherReport-_-mktgrBRAND"]},"afc-east":{"title":"AFC East","id":"afc-east","subLists":["buffalo-bills","miami-dolphins","new-england-patriots","new-york-jets"]},"buffalo-bills":{"url":"/buffalo-bills","title":"Buffalo","id":"buffalo-bills"},"miami-dolphins":{"url":"/miami-dolphins","title":"Miami","id":"miami-dolphins"},"new-england-patriots":{"url":"/new-england-patriots","title":"New England","id":"new-england-patriots"},"new-york-jets":{"url":"/new-york-jets","title":"NY Jets","id":"new-york-jets"},"afc-north":{"title":"AFC North","id":"afc-north","subLists":["baltimore-ravens","cincinnati-bengals","cleveland-browns","pittsburgh-steelers"]},"baltimore-ravens":{"url":"/baltimore-ravens","title":"Baltimore","id":"baltimore-ravens"},"cincinnati-bengals":{"url":"/cincinnati-bengals","title":"Cincinnati","id":"cincinnati-bengals"},"cleveland-browns":{"url":"/cleveland-browns","title":"Cleveland","id":"cleveland-browns"},"pittsburgh-steelers":{"url":"/pittsburgh-steelers","title":"Pittsburgh","id":"pittsburgh-steelers"},"afc-south":{"title":"AFC South","id":"afc-south","subLists":["houston-texans","indianapolis-colts","jacksonville-jaguars","tennessee-titans"]},"houston-texans":{"url":"/houston-texans","title":"Houston","id":"houston-texans"},"indianapolis-colts":{"url":"/indianapolis-colts","title":"Indianapolis","id":"indianapolis-colts"},"jacksonville-jaguars":{"url":"/jacksonville-jaguars","title":"Jacksonville","id":"jacksonville-jaguars"},"tennessee-titans":{"url":"/tennessee-titans","title":"Tennessee","id":"tennessee-titans"},"afc-west":{"title":"AFC West","id":"afc-west","subLists":["denver-broncos","kansas-city-chiefs","los-angeles-chargers","oakland-raiders"]},"denver-broncos":{"url":"/denver-broncos","title":"Denver","id":"denver-broncos"},"kansas-city-chiefs":{"url":"/kansas-city-chiefs","title":"Kansas City","id":"kansas-city-chiefs"},"los-angeles-chargers":{"url":"/los-angeles-chargers","title":"Los Angeles","id":"los-angeles-chargers"},"oakland-raiders":{"url":"/oakland-raiders","title":"Oakland","id":"oakland-raiders"},"nfc-east":{"title":"NFC East","id":"nfc-east","subLists":["dallas-cowboys","new-york-giants","philadelphia-eagles","washington-redskins"]},"dallas-cowboys":{"url":"/dallas-cowboys","title":"Dallas","id":"dallas-cowboys"},"new-york-giants":{"url":"/new-york-giants","title":"NY Giants","id":"new-york-giants"},"philadelphia-eagles":{"url":"/philadelphia-eagles","title":"Philadelphia","id":"philadelphia-eagles"},"washington-redskins":{"url":"/washington-redskins","title":"Washington","id":"washington-redskins"},"nfc-north":{"title":"NFC North","id":"nfc-north","subLists":["chicago-bears","detroit-lions","green-bay-packers","minnesota-vikings"]},"chicago-bears":{"url":"/chicago-bears","title":"Chicago","id":"chicago-bears"},"detroit-lions":{"url":"/detroit-lions","title":"Detroit","id":"detroit-lions"},"green-bay-packers":{"url":"/green-bay-packers","title":"Green Bay","id":"green-bay-packers"},"minnesota-vikings":{"url":"/minnesota-vikings","title":"Minnesota","id":"minnesota-vikings"},"nfc-south":{"title":"NFC South","id":"nfc-south","subLists":["atlanta-falcons","carolina-panthers","new-orleans-saints","tampa-bay-buccaneers"]},"atlanta-falcons":{"url":"/atlanta-falcons","title":"Atlanta","id":"atlanta-falcons"},"carolina-panthers":{"url":"/carolina-panthers","title":"Carolina","id":"carolina-panthers"},"new-orleans-saints":{"url":"/new-orleans-saints","title":"New Orleans","id":"new-orleans-saints"},"tampa-bay-buccaneers":{"url":"/tampa-bay-buccaneers","title":"Tampa Bay","id":"tampa-bay-buccaneers"},"nfc-west":{"title":"NFC West","id":"nfc-west","subLists":["arizona-cardinals","los-angeles-rams","san-francisco-49ers","seattle-seahawks"]},"arizona-cardinals":{"url":"/arizona-cardinals","title":"Arizona","id":"arizona-cardinals"},"los-angeles-rams":{"url":"/los-angeles-rams","title":"Los Angeles","id":"los-angeles-rams"},"san-francisco-49ers":{"url":"/san-francisco-49ers","title":"San Francisco","id":"san-francisco-49ers"},"seattle-seahawks":{"url":"/seattle-seahawks","title":"Seattle","id":"seattle-seahawks"},"world-football":{"url":"/world-football","title":"World Football","id":"world-football","subLists":["epl","uefa-champions-league","serie-a","la-liga","mls","international-football","sports-odds"],"subLinks":["world-football","world-football/archives"]},"epl":{"url":"/epl","title":"Premier League","id":"epl","subLists":["arsenal","bournemouth","brighton-hove-albion","burnley","chelsea","crystal-palace","everton","huddersfield-town","leicester-city-foxes","liverpool","manchester-city","manchester-united","newcastle-united","southampton","stoke-city","swansea-city","tottenham-hotspur","watford-fc","west-bromwich","west-ham-united"],"subLinks":["epl","transfer-window","epl/archives"]},"arsenal":{"url":"/arsenal","title":"Arsenal","id":"arsenal"},"bournemouth":{"url":"/bournemouth","title":"Bournemouth","id":"bournemouth"},"brighton-hove-albion":{"url":"/brighton-hove-albion","title":"Brighton and Hove Albion","id":"brighton-hove-albion"},"burnley":{"url":"/burnley","title":"Burnley","id":"burnley"},"chelsea":{"url":"/chelsea","title":"Chelsea","id":"chelsea"},"crystal-palace":{"url":"/crystal-palace","title":"Crystal Palace","id":"crystal-palace"},"everton":{"url":"/everton","title":"Everton","id":"everton"},"huddersfield-town":{"url":"/huddersfield-town","title":"Huddersfield Town","id":"huddersfield-town"},"leicester-city-foxes":{"url":"/leicester-city-foxes","title":"Leicester City","id":"leicester-city-foxes"},"liverpool":{"url":"/liverpool","title":"Liverpool","id":"liverpool"},"manchester-city":{"url":"/manchester-city","title":"Manchester City","id":"manchester-city"},"manchester-united":{"url":"/manchester-united","title":"Manchester United","id":"manchester-united"},"newcastle-united":{"url":"/newcastle-united","title":"Newcastle United","id":"newcastle-united"},"southampton":{"url":"/southampton","title":"Southampton","id":"southampton"},"stoke-city":{"url":"/stoke-city","title":"Stoke City","id":"stoke-city"},"swansea-city":{"url":"/swansea-city","title":"Swansea City","id":"swansea-city"},"tottenham-hotspur":{"url":"/tottenham-hotspur","title":"Tottenham Hotspur","id":"tottenham-hotspur"},"watford-fc":{"url":"/watford-fc","title":"Watford","id":"watford-fc"},"west-bromwich":{"url":"/west-bromwich","title":"West Bromwich Albion","id":"west-bromwich"},"west-ham-united":{"url":"/west-ham-united","title":"West Ham United","id":"west-ham-united"},"uefa-champions-league":{"url":"/uefa-champions-league","title":"Champions League","id":"uefa-champions-league","subLists":["ajax","fc-barcelona","bayern-munich","sl-benfica","borussia-dortmund","celtic","cska-moscow","dynamo-kiev","juventus","manchester-city","as-monaco-fc","napoli","psv-eindhoven","real-madrid","tottenham-hotspur","sporting-portugal","victoria"],"subLinks":["uefa-champions-league","transfer-window","uefa-champions-league/archives"]},"ajax":{"url":"/ajax","title":"Ajax","id":"ajax"},"fc-barcelona":{"url":"/fc-barcelona","title":"Barcelona","id":"fc-barcelona"},"bayern-munich":{"url":"/bayern-munich","title":"Bayern Munich","id":"bayern-munich"},"sl-benfica":{"url":"/sl-benfica","title":"Benfica","id":"sl-benfica"},"borussia-dortmund":{"url":"/borussia-dortmund","title":"Borussia Dortmund","id":"borussia-dortmund"},"celtic":{"url":"/celtic","title":"Celtic","id":"celtic"},"cska-moscow":{"url":"/cska-moscow","title":"CSKA Moscow","id":"cska-moscow"},"dynamo-kiev":{"url":"/dynamo-kiev","title":"Dynamo Kiev","id":"dynamo-kiev"},"juventus":{"url":"/juventus","title":"Juventus","id":"juventus"},"as-monaco-fc":{"url":"/as-monaco-fc","title":"Monaco","id":"as-monaco-fc"},"napoli":{"url":"/napoli","title":"Napoli","id":"napoli"},"psv-eindhoven":{"url":"/psv-eindhoven","title":"PSV Eindhoven","id":"psv-eindhoven"},"real-madrid":{"url":"/real-madrid","title":"Real Madrid","id":"real-madrid"},"sporting-portugal":{"url":"/sporting-portugal","title":"Sporting Portugal","id":"sporting-portugal"},"victoria":{"url":"/victoria","title":"Viktoria","id":"victoria"},"serie-a":{"url":"/serie-a","title":"Serie A","id":"serie-a","subLists":["ac-milan","as-roma","atalanta","benevento-calcio","bologna","cagliari","chievo-verona","fc-crotone","fiorentina","genoa","verona","inter-milan","juventus","lazio","napoli","sampdoria","sbaduolo","spal-2013″,"torino","udinese"],"subLinks":["serie-a","transfer-window","serie-a/archives"]},"ac-milan":{"url":"/ac-milan","title":"AC Milan","id":"ac-milan"},"as-roma":{"url":"/as-roma","title":"AS Roma","id":"as-roma"},"atalanta":{"url":"/atalanta","title":"Atalanta","id":"atalanta"},"benevento-calcio":{"url":"/benevento-calcio","title":"Benevento","id":"benevento-calcio"},"bologna":{"url":"/bologna","title":"Bologna","id":"bologna"},"cagliari":{"url":"/cagliari","title":"Cagliari","id":"cagliari"},"chievo-verona":{"url":"/chievo-verona","title":"Chievo Verona","id":"chievo-verona"},"fc-crotone":{"url":"/fc-crotone","title":"Crotone","id":"fc-crotone"},"fiorentina":{"url":"/fiorentina","title":"Fiorentina","id":"fiorentina"},"genoa":{"url":"/genoa","title":"Genoa","id":"genoa"},"verona":{"url":"/verona","title":"Hellas Verona","id":"verona"},"inter-milan":{"url":"/inter-milan","title":"Inter Milan","id":"inter-milan"},"lazio":{"url":"/lazio","title":"Lazio","id":"lazio"},"sampdoria":{"url":"/sampdoria","title":"Sampdoria","id":"sampdoria"},"sbaduolo":{"url":"/sbaduolo","title":"Sbaduolo","id":"sbaduolo"},"spal-2013″:{"url":"/spal-2013″,"title":"SPAL","id":"spal-2013″},"torino":{"url":"/torino","title":"Torino","id":"torino"},"udinese":{"url":"/udinese","title":"Udinese","id":"udinese"},"la-liga":{"url":"/la-liga","title":"La Liga","id":"la-liga","subLists":["cd-alaves","athletic-club","atletico-madrid","celta-da-vigo","eibar","fc-barcelona","las-palmas-ud","cd-leganes","malaga-cf","rc-deportivo","rcd-espanyol","real-betis","real-madrid","real-sociedad","sevilla","valencia-cf","villarreal-cf"],"subLinks":["la-liga","transfer-window","la-liga/archives"]},"cd-alaves":{"url":"/cd-alaves","title":"Alaves","id":"cd-alaves"},"athletic-club":{"url":"/athletic-club","title":"Athletic Club Bilbao","id":"athletic-club"},"atletico-madrid":{"url":"/atletico-madrid","title":"Atletico Madrid","id":"atletico-madrid"},"celta-da-vigo":{"url":"/celta-da-vigo","title":"Celta de Vigo","id":"celta-da-vigo"},"eibar":{"url":"/eibar","title":"Eibar","id":"eibar"},"las-palmas-ud":{"url":"/las-palmas-ud","title":"Las Palmas","id":"las-palmas-ud"},"cd-leganes":{"url":"/cd-leganes","title":"Leganes","id":"cd-leganes"},"malaga-cf":{"url":"/malaga-cf","title":"Malaga CF","id":"malaga-cf"},"rc-deportivo":{"url":"/rc-deportivo","title":"RC Deportivo","id":"rc-deportivo"},"rcd-espanyol":{"url":"/rcd-espanyol","title":"RCD Espanyol","id":"rcd-espanyol"},"real-betis":{"url":"/real-betis","title":"Real Betis","id":"real-betis"},"real-sociedad":{"url":"/real-sociedad","title":"Real Sociedad","id":"real-sociedad"},"sevilla":{"url":"/sevilla","title":"Sevilla","id":"sevilla"},"valencia-cf":{"url":"/valencia-cf","title":"Valencia CF","id":"valencia-cf"},"villarreal-cf":{"url":"/villarreal-cf","title":"Villarreal CF","id":"villarreal-cf"},"mls":{"url":"/mls","title":"MLS","id":"mls","subLists":["atlanta-united-fc","chicago-fire","colorado-rapids","columbus-crew","dc-united","fc-dallas","houston-dynamo","los-angeles-galaxy","minnesota-united","montreal-impact","new-england-revolution","new-york-red-bulls","new-york-city-fc","orlando-city","philadelphia-union","real-salt-lake","san-jose-earthquakes","seattle-sounders-fc","toronto-fc","sporting-kansas-city","portland-timbers","vancouver-whitecaps"],"subLinks":["mls","mls/archives"]},"atlanta-united-fc":{"url":"/atlanta-united-fc","title":"Atlanta United","id":"atlanta-united-fc"},"chicago-fire":{"url":"/chicago-fire","title":"Chicago Fire","id":"chicago-fire"},"colorado-rapids":{"url":"/colorado-rapids","title":"Colorado Rapids","id":"colorado-rapids"},"columbus-crew":{"url":"/columbus-crew","title":"Columbus Crew","id":"columbus-crew"},"dc-united":{"url":"/dc-united","title":"DC United","id":"dc-united"},"fc-dallas":{"url":"/fc-dallas","title":"FC Dallas","id":"fc-dallas"},"houston-dynamo":{"url":"/houston-dynamo","title":"Houston Dynamo","id":"houston-dynamo"},"los-angeles-galaxy":{"url":"/los-angeles-galaxy","title":"Los Angeles Galaxy","id":"los-angeles-galaxy"},"minnesota-united":{"url":"/minnesota-united","title":"Minnesota United","id":"minnesota-united"},"montreal-impact":{"url":"/montreal-impact","title":"Montreal Impact","id":"montreal-impact"},"new-england-revolution":{"url":"/new-england-revolution","title":"New England Revolution","id":"new-england-revolution"},"new-york-red-bulls":{"url":"/new-york-red-bulls","title":"New York Red Bulls","id":"new-york-red-bulls"},"new-york-city-fc":{"url":"/new-york-city-fc","title":"NYCFC","id":"new-york-city-fc"},"orlando-city":{"url":"/orlando-city","title":"Orlando City","id":"orlando-city"},"philadelphia-union":{"url":"/philadelphia-union","title":"Philadelphia Union","id":"philadelphia-union"},"real-salt-lake":{"url":"/real-salt-lake","title":"Real Salt Lake","id":"real-salt-lake"},"san-jose-earthquakes":{"url":"/san-jose-earthquakes","title":"San Jose Earthquakes","id":"san-jose-earthquakes"},"seattle-sounders-fc":{"url":"/seattle-sounders-fc","title":"Seattle Sounders","id":"seattle-sounders-fc"},"toronto-fc":{"url":"/toronto-fc","title":"Toronto FC","id":"toronto-fc"},"sporting-kansas-city":{"url":"/sporting-kansas-city","title":"Sporting Kansas City","id":"sporting-kansas-city"},"portland-timbers":{"url":"/portland-timbers","title":"Portland Timbers","id":"portland-timbers"},"vancouver-whitecaps":{"url":"/vancouver-whitecaps","title":"Vancouver Whitecaps","id":"vancouver-whitecaps"},"international-football":{"url":"/international-football","title":"International Football","id":"international-football","subLists":["albania-national-football","algeria-national-football","argentina","austria","australia-national-football","belgium-national-football","bosnia-herzegovina-national-football","brazilian-football","cameroon-national-football","chile-national-football","colombia-national-football","costa-rica-national-football","croatia-international-football","czech-republic-national-football","denmark-national-football","ecuador-national-football","england","france","germany","ghana-national-football","greece-national-football","honduras-national-football","hungary-national-football","iceland-national-football","iran-national-football","ireland","italy","ivory-coast-national-football","japan-national-football","mexico-national-football","namibia-national-football","netherlands","new-zealand-national-football","nigeria-national-football","north-korea-national-football","northern-ireland","norway-national-football","paraguay-national-football","poland","portugal-national-football","romania-national-football","russia","scotland","serbia-national-football","slovakia-national-football","slovenia-national-football","south-africa-national-football","south-korea-national-football","spain","sweden","switzerland","turkey-national-football","ukraine","united-states","uruguay-national-football","venezuela-national-football","wales-national-football"],"subLinks":["international-football","international-football/archives"]},"albania-national-football":{"url":"/albania-national-football","title":"Albania","id":"albania-national-football"},"algeria-national-football":{"url":"/algeria-national-football","title":"Algeria","id":"algeria-national-football"},"argentina":{"url":"/argentina","title":"Argentina","id":"argentina"},"austria":{"url":"/austria","title":"Austria","id":"austria"},"australia-national-football":{"url":"/australia-national-football","title":"Australia","id":"australia-national-football"},"belgium-national-football":{"url":"/belgium-national-football","title":"Belgium","id":"belgium-national-football"},"bosnia-herzegovina-national-football":{"url":"/bosnia-herzegovina-national-football","title":"Bosnia-Herzegovina","id":"bosnia-herzegovina-national-football"},"brazilian-football":{"url":"/brazilian-football","title":"Brazil","id":"brazilian-football"},"cameroon-national-football":{"url":"/cameroon-national-football","title":"Cameroon","id":"cameroon-national-football"},"chile-national-football":{"url":"/chile-national-football","title":"Chile","id":"chile-national-football"},"colombia-national-football":{"url":"/colombia-national-football","title":"Colombia","id":"colombia-national-football"},"costa-rica-national-football":{"url":"/costa-rica-national-football","title":"Costa Rica","id":"costa-rica-national-football"},"croatia-international-football":{"url":"/croatia-international-football","title":"Croatia","id":"croatia-international-football"},"czech-republic-national-football":{"url":"/czech-republic-national-football","title":"Czech Republic","id":"czech-republic-national-football"},"denmark-national-football":{"url":"/denmark-national-football","title":"Denmark","id":"denmark-national-football"},"ecuador-national-football":{"url":"/ecuador-national-football","title":"Ecuador","id":"ecuador-national-football"},"england":{"url":"/england","title":"England","id":"england"},"france":{"url":"/france","title":"France","id":"france"},"germany":{"url":"/germany","title":"Germany","id":"germany"},"ghana-national-football":{"url":"/ghana-national-football","title":"Ghana","id":"ghana-national-football"},"greece-national-football":{"url":"/greece-national-football","title":"Greece","id":"greece-national-football"},"honduras-national-football":{"url":"/honduras-national-football","title":"Honduras","id":"honduras-national-football"},"hungary-national-football":{"url":"/hungary-national-football","title":"Hungary","id":"hungary-national-football"},"iceland-national-football":{"url":"/iceland-national-football","title":"Iceland","id":"iceland-national-football"},"iran-national-football":{"url":"/iran-national-football","title":"Iran","id":"iran-national-football"},"ireland":{"url":"/ireland","title":"Ireland","id":"ireland"},"italy":{"url":"/italy","title":"Italy","id":"italy"},"ivory-coast-national-football":{"url":"/ivory-coast-national-football","title":"Ivory Coast","id":"ivory-coast-national-football"},"japan-national-football":{"url":"/japan-national-football","title":"Japan","id":"japan-national-football"},"mexico-national-football":{"url":"/mexico-national-football","title":"Mexico","id":"mexico-national-football"},"namibia-national-football":{"url":"/namibia-national-football","title":"Namibia","id":"namibia-national-football"},"netherlands":{"url":"/netherlands","title":"Netherlands","id":"netherlands"},"new-zealand-national-football":{"url":"/new-zealand-national-football","title":"New Zealand","id":"new-zealand-national-football"},"nigeria-national-football":{"url":"/nigeria-national-football","title":"Nigeria","id":"nigeria-national-football"},"north-korea-national-football":{"url":"/north-korea-national-football","title":"North Korea","id":"north-korea-national-football"},"northern-ireland":{"url":"/northern-ireland","title":"Northern Ireland","id":"northern-ireland"},"norway-national-football":{"url":"/norway-national-football","title":"Norway","id":"norway-national-football"},"paraguay-national-football":{"url":"/paraguay-national-football","title":"Paraguay","id":"paraguay-national-football"},"poland":{"url":"/poland","title":"Poland","id":"poland"},"portugal-national-football":{"url":"/portugal-national-football","title":"Portugal","id":"portugal-national-football"},"romania-national-football":{"url":"/romania-national-football","title":"Romania","id":"romania-national-football"},"russia":{"url":"/russia","title":"Russia","id":"russia"},"scotland":{"url":"/scotland","title":"Scotland","id":"scotland"},"serbia-national-football":{"url":"/serbia-national-football","title":"Serbia","id":"serbia-national-football"},"slovakia-national-football":{"url":"/slovakia-national-football","title":"Slovakia","id":"slovakia-national-football"},"slovenia-national-football":{"url":"/slovenia-national-football","title":"Slovenia","id":"slovenia-national-football"},"south-africa-national-football":{"url":"/south-africa-national-football","title":"South Africa","id":"south-africa-national-football"},"south-korea-national-football":{"url":"/south-korea-national-football","title":"South Korea","id":"south-korea-national-football"},"spain":{"url":"/spain","title":"Spain","id":"spain"},"sweden":{"url":"/sweden","title":"Sweden","id":"sweden"},"switzerland":{"url":"/switzerland","title":"Switzerland","id":"switzerland"},"turkey-national-football":{"url":"/turkey-national-football","title":"Turkey","id":"turkey-national-football"},"ukraine":{"url":"/ukraine","title":"Ukraine","id":"ukraine"},"united-states":{"url":"/united-states","title":"United States","id":"united-states"},"uruguay-national-football":{"url":"/uruguay-national-football","title":"Uruguay","id":"uruguay-national-football"},"venezuela-national-football":{"url":"/venezuela-national-football","title":"Venezuela","id":"venezuela-national-football"},"wales-national-football":{"url":"/wales-national-football","title":"Wales","id":"wales-national-football"},"sports-odds":{"url":"/sports-odds","title":"Odds","id":"sports-odds"},"college-football":{"url":"/college-football","title":"CFB","id":"college-football","subLists":["american-athletic-conference-football","acc-football","big-12-football","big-10-football","pac-12-football","sec-football","independents-football"],"subLinks":["college-football","recruiting","college-football/teams","college-football/archives","https://www.stubhub.com/ncaa-football-tickets/grouping/122/?gcid=chDIG-_-geoUS-_-genNCAAF-_-dt170201-_-cmpBR_Gen-_-partBleacherReport-_-mktgrBRAND"]},"american-athletic-conference-football":{"url":"/american-athletic-conference-football","title":"AAC","id":"american-athletic-conference-football","subLists":["cincinnati-bearcats-football","uconn-football","east-carolina-football","houston-cougars-football","memphis-tigers-football","navy-football","smu-mustangs-football","south-florida-bulls-football","temple-football","tulane-football","tulsa-football","ucf-knights-football"]},"cincinnati-bearcats-football":{"url":"/cincinnati-bearcats-football","title":"Cincinnati","id":"cincinnati-bearcats-football"},"uconn-football":{"url":"/uconn-football","title":"Connecticut","id":"uconn-football"},"east-carolina-football":{"url":"/east-carolina-football","title":"East Carolina","id":"east-carolina-football"},"houston-cougars-football":{"url":"/houston-cougars-football","title":"Houston","id":"houston-cougars-football"},"memphis-tigers-football":{"url":"/memphis-tigers-football","title":"Memphis","id":"memphis-tigers-football"},"navy-football":{"url":"/navy-football","title":"Navy","id":"navy-football"},"smu-mustangs-football":{"url":"/smu-mustangs-football","title":"SMU","id":"smu-mustangs-football"},"south-florida-bulls-football":{"url":"/south-florida-bulls-football","title":"South Florida","id":"south-florida-bulls-football"},"temple-football":{"url":"/temple-football","title":"Temple","id":"temple-football"},"tulane-football":{"url":"/tulane-football","title":"Tulane","id":"tulane-football"},"tulsa-football":{"url":"/tulsa-football","title":"Tulsa","id":"tulsa-football"},"ucf-knights-football":{"url":"/ucf-knights-football","title":"UCF","id":"ucf-knights-football"},"acc-football":{"url":"/acc-football","title":"ACC","id":"acc-football","subLists":["boston-college-football","clemson-football","duke-football","florida-state-football","georgia-tech-football","louisville-cardinals-football","miami-hurricanes-football","unc-football","nc-state-football","pitt-football","syracuse-football","uva-football","virginia-tech-football","wake-forest-football"],"subLinks":["acc-football","acc-football/archives"]},"boston-college-football":{"url":"/boston-college-football","title":"Boston College","id":"boston-college-football"},"clemson-football":{"url":"/clemson-football","title":"Clemson","id":"clemson-football"},"duke-football":{"url":"/duke-football","title":"Duke","id":"duke-football"},"florida-state-football":{"url":"/florida-state-football","title":"Florida St","id":"florida-state-football"},"georgia-tech-football":{"url":"/georgia-tech-football","title":"Georgia Tech","id":"georgia-tech-football"},"louisville-cardinals-football":{"url":"/louisville-cardinals-football","title":"Louisville","id":"louisville-cardinals-football"},"miami-hurricanes-football":{"url":"/miami-hurricanes-football","title":"Miami (FL)","id":"miami-hurricanes-football"},"unc-football":{"url":"/unc-football","title":"North Carolina","id":"unc-football"},"nc-state-football":{"url":"/nc-state-football","title":"NC State","id":"nc-state-football"},"pitt-football":{"url":"/pitt-football","title":"Pittsburgh","id":"pitt-football"},"syracuse-football":{"url":"/syracuse-football","title":"Syracuse","id":"syracuse-football"},"uva-football":{"url":"/uva-football","title":"Virginia","id":"uva-football"},"virginia-tech-football":{"url":"/virginia-tech-football","title":"Virginia Tech","id":"virginia-tech-football"},"wake-forest-football":{"url":"/wake-forest-football","title":"Wake Forest","id":"wake-forest-football"},"big-12-football":{"url":"/big-12-football","title":"Big 12″,"id":"big-12-football","subLists":["baylor-football","iowa-state-football","kansas-jayhawks-football","kansas-state-football","oklahoma-sooners-football","oklahoma-state-football","tcu-football","texas-longhorns-football","texas-tech-football","wvu-football"],"subLinks":["big-12-football","big-12-football/archives"]},"baylor-football":{"url":"/baylor-football","title":"Baylor","id":"baylor-football"},"iowa-state-football":{"url":"/iowa-state-football","title":"Iowa St","id":"iowa-state-football"},"kansas-jayhawks-football":{"url":"/kansas-jayhawks-football","title":"Kansas","id":"kansas-jayhawks-football"},"kansas-state-football":{"url":"/kansas-state-football","title":"Kansas St","id":"kansas-state-football"},"oklahoma-sooners-football":{"url":"/oklahoma-sooners-football","title":"Oklahoma","id":"oklahoma-sooners-football"},"oklahoma-state-football":{"url":"/oklahoma-state-football","title":"Oklahoma St","id":"oklahoma-state-football"},"tcu-football":{"url":"/tcu-football","title":"TCU","id":"tcu-football"},"texas-longhorns-football":{"url":"/texas-longhorns-football","title":"Texas","id":"texas-longhorns-football"},"texas-tech-football":{"url":"/texas-tech-football","title":"Texas Tech","id":"texas-tech-football"},"wvu-football":{"url":"/wvu-football","title":"West Virginia","id":"wvu-football"},"big-10-football":{"url":"/big-10-football","title":"Big Ten","id":"big-10-football","subLists":["illinois-fighting-illini-football","indiana-hoosiers-football","iowa-hawkeyes-football","maryland-terrapins-football","michigan-wolverines-football","michigan-state-football","minnesota-golden-gophers-football","nebraska-cornhuskers-football","northwestern-football","ohio-state-football","penn-state-football","purdue-football","rutgers-football","wisconsin-badgers-football"],"subLinks":["big-10-football","big-10-football/archives"]},"illinois-fighting-illini-football":{"url":"/illinois-fighting-illini-football","title":"Illinois","id":"illinois-fighting-illini-football"},"indiana-hoosiers-football":{"url":"/indiana-hoosiers-football","title":"Indiana","id":"indiana-hoosiers-football"},"iowa-hawkeyes-football":{"url":"/iowa-hawkeyes-football","title":"Iowa","id":"iowa-hawkeyes-football"},"maryland-terrapins-football":{"url":"/maryland-terrapins-football","title":"Maryland","id":"maryland-terrapins-football"},"michigan-wolverines-football":{"url":"/michigan-wolverines-football","title":"Michigan","id":"michigan-wolverines-football"},"michigan-state-football":{"url":"/michigan-state-football","title":"Michigan St","id":"michigan-state-football"},"minnesota-golden-gophers-football":{"url":"/minnesota-golden-gophers-football","title":"Minnesota","id":"minnesota-golden-gophers-football"},"nebraska-cornhuskers-football":{"url":"/nebraska-cornhuskers-football","title":"Nebraska","id":"nebraska-cornhuskers-football"},"northwestern-football":{"url":"/northwestern-football","title":"Northwestern","id":"northwestern-football"},"ohio-state-football":{"url":"/ohio-state-football","title":"Ohio St","id":"ohio-state-football"},"penn-state-football":{"url":"/penn-state-football","title":"Penn St","id":"penn-state-football"},"purdue-football":{"url":"/purdue-football","title":"Purdue","id":"purdue-football"},"rutgers-football":{"url":"/rutgers-football","title":"Rutgers","id":"rutgers-football"},"wisconsin-badgers-football":{"url":"/wisconsin-badgers-football","title":"Wisconsin","id":"wisconsin-badgers-football"},"pac-12-football":{"url":"/pac-12-football","title":"Pacific-12″,"id":"pac-12-football","subLists":["arizona-wildcats-football","arizona-state-football","cal-bears-football","colorado-buffaloes-football","oregon-ducks-football","oregon-state-football","stanford-football","ucla-football","usc-football","utah-utes-football","washington-huskies-football","washington-state-football"],"subLinks":["pac-12-football","pac-10-football/archives"]},"arizona-wildcats-football":{"url":"/arizona-wildcats-football","title":"Arizona","id":"arizona-wildcats-football"},"arizona-state-football":{"url":"/arizona-state-football","title":"Arizona St","id":"arizona-state-football"},"cal-bears-football":{"url":"/cal-bears-football","title":"California","id":"cal-bears-football"},"colorado-buffaloes-football":{"url":"/colorado-buffaloes-football","title":"Colorado","id":"colorado-buffaloes-football"},"oregon-ducks-football":{"url":"/oregon-ducks-football","title":"Oregon","id":"oregon-ducks-football"},"oregon-state-football":{"url":"/oregon-state-football","title":"Oregon St","id":"oregon-state-football"},"stanford-football":{"url":"/stanford-football","title":"Stanford","id":"stanford-football"},"ucla-football":{"url":"/ucla-football","title":"UCLA","id":"ucla-football"},"usc-football":{"url":"/usc-football","title":"USC","id":"usc-football"},"utah-utes-football":{"url":"/utah-utes-football","title":"Utah","id":"utah-utes-football"},"washington-huskies-football":{"url":"/washington-huskies-football","title":"Washington","id":"washington-huskies-football"},"washington-state-football":{"url":"/washington-state-football","title":"Washington St","id":"washington-state-football"},"sec-football":{"url":"/sec-football","title":"SEC","id":"sec-football","subLists":["alabama-crimson-tide-football","arkansas-razorbacks-football","auburn-football","florida-gators-football","georgia-bulldogs-football","kentucky-wildcats-football","lsu-football","ole-miss-football","mississippi-state-football","missouri-tigers-football","south-carolina-football","tennessee-volunteers-football","texas-am-football","vanderbilt-football"],"subLinks":["sec-football","sec-football/archives"]},"alabama-crimson-tide-football":{"url":"/alabama-crimson-tide-football","title":"Alabama","id":"alabama-crimson-tide-football"},"arkansas-razorbacks-football":{"url":"/arkansas-razorbacks-football","title":"Arkansas","id":"arkansas-razorbacks-football"},"auburn-football":{"url":"/auburn-football","title":"Auburn","id":"auburn-football"},"florida-gators-football":{"url":"/florida-gators-football","title":"Florida","id":"florida-gators-football"},"georgia-bulldogs-football":{"url":"/georgia-bulldogs-football","title":"Georgia","id":"georgia-bulldogs-football"},"kentucky-wildcats-football":{"url":"/kentucky-wildcats-football","title":"Kentucky","id":"kentucky-wildcats-football"},"lsu-football":{"url":"/lsu-football","title":"LSU","id":"lsu-football"},"ole-miss-football":{"url":"/ole-miss-football","title":"Mississippi","id":"ole-miss-football"},"mississippi-state-football":{"url":"/mississippi-state-football","title":"Mississippi St","id":"mississippi-state-football"},"missouri-tigers-football":{"url":"/missouri-tigers-football","title":"Missouri","id":"missouri-tigers-football"},"south-carolina-football":{"url":"/south-carolina-football","title":"South Carolina","id":"south-carolina-football"},"tennessee-volunteers-football":{"url":"/tennessee-volunteers-football","title":"Tennessee","id":"tennessee-volunteers-football"},"texas-am-football":{"url":"/texas-am-football","title":"Texas A&M","id":"texas-am-football"},"vanderbilt-football":{"url":"/vanderbilt-football","title":"Vanderbilt","id":"vanderbilt-football"},"independents-football":{"url":"/independents-football","title":"Independents","id":"independents-football","subLists":["army-football","byu-football","notre-dame-football"],"subLinks":["independents-football","independents-football/archives"]},"army-football":{"url":"/army-football","title":"Army","id":"army-football"},"byu-football":{"url":"/byu-football","title":"Brigham Young","id":"byu-football"},"notre-dame-football":{"url":"/notre-dame-football","title":"Notre Dame","id":"notre-dame-football"},"mlb":{"url":"/mlb","title":"MLB","id":"mlb","subLists":["al-east","al-central","al-west","nl-east","nl-central","nl-west"],"subLinks":["mlb","fantasy-baseball","mlb/teams","mlb/archives","mlb/odds","https://www.stubhub.com/mlb-tickets/grouping/81/?gcid=chDIG-_-geoUS-_-genMLB-_-dt170201-_-cmpBR_Gen-_-partBleacherReport-_-mktgrBRAND"]},"al-east":{"title":"AL East","id":"al-east","subLists":["baltimore-orioles","boston-red-sox","new-york-yankees","tampa-bay-rays","toronto-blue-jays"]},"baltimore-orioles":{"url":"/baltimore-orioles","title":"Baltimore","id":"baltimore-orioles"},"boston-red-sox":{"url":"/boston-red-sox","title":"Boston","id":"boston-red-sox"},"new-york-yankees":{"url":"/new-york-yankees","title":"NY Yankees","id":"new-york-yankees"},"tampa-bay-rays":{"url":"/tampa-bay-rays","title":"Tampa Bay","id":"tampa-bay-rays"},"toronto-blue-jays":{"url":"/toronto-blue-jays","title":"Toronto","id":"toronto-blue-jays"},"al-central":{"title":"AL Central","id":"al-central","subLists":["chicago-white-sox","cleveland-indians","detroit-tigers","kansas-city-royals","minnesota-twins"]},"chicago-white-sox":{"url":"/chicago-white-sox","title":"Chi White Sox","id":"chicago-white-sox"},"cleveland-indians":{"url":"/cleveland-indians","title":"Cleveland","id":"cleveland-indians"},"detroit-tigers":{"url":"/detroit-tigers","title":"Detroit","id":"detroit-tigers"},"kansas-city-royals":{"url":"/kansas-city-royals","title":"Kansas City","id":"kansas-city-royals"},"minnesota-twins":{"url":"/minnesota-twins","title":"Minnesota","id":"minnesota-twins"},"al-west":{"title":"AL West","id":"al-west","subLists":["houston-astros","los-angeles-angels","oakland-athletics","seattle-mariners","texas-rangers"]},"houston-astros":{"url":"/houston-astros","title":"Houston","id":"houston-astros"},"los-angeles-angels":{"url":"/los-angeles-angels","title":"LA Angels","id":"los-angeles-angels"},"oakland-athletics":{"url":"/oakland-athletics","title":"Oakland","id":"oakland-athletics"},"seattle-mariners":{"url":"/seattle-mariners","title":"Seattle","id":"seattle-mariners"},"texas-rangers":{"url":"/texas-rangers","title":"Texas","id":"texas-rangers"},"nl-east":{"title":"NL East","id":"nl-east","subLists":["atlanta-braves","miami-marlins","new-york-mets","philadelphia-phillies","washington-nationals"]},"atlanta-braves":{"url":"/atlanta-braves","title":"Atlanta","id":"atlanta-braves"},"miami-marlins":{"url":"/miami-marlins","title":"Miami","id":"miami-marlins"},"new-york-mets":{"url":"/new-york-mets","title":"NY Mets","id":"new-york-mets"},"philadelphia-phillies":{"url":"/philadelphia-phillies","title":"Philadelphia","id":"philadelphia-phillies"},"washington-nationals":{"url":"/washington-nationals","title":"Washington","id":"washington-nationals"},"nl-central":{"title":"NL Central","id":"nl-central","subLists":["chicago-cubs","cincinnati-reds","milwaukee-brewers","pittsburgh-pirates","st-louis-cardinals"]},"chicago-cubs":{"url":"/chicago-cubs","title":"Chi Cubs","id":"chicago-cubs"},"cincinnati-reds":{"url":"/cincinnati-reds","title":"Cincinnati","id":"cincinnati-reds"},"milwaukee-brewers":{"url":"/milwaukee-brewers","title":"Milwaukee","id":"milwaukee-brewers"},"pittsburgh-pirates":{"url":"/pittsburgh-pirates","title":"Pittsburgh","id":"pittsburgh-pirates"},"st-louis-cardinals":{"url":"/st-louis-cardinals","title":"St Louis","id":"st-louis-cardinals"},"nl-west":{"title":"NL West","id":"nl-west","subLists":["arizona-diamondbacks","colorado-rockies","los-angeles-dodgers","san-diego-padres","san-francisco-giants"]},"arizona-diamondbacks":{"url":"/arizona-diamondbacks","title":"Arizona","id":"arizona-diamondbacks"},"colorado-rockies":{"url":"/colorado-rockies","title":"Colorado","id":"colorado-rockies"},"los-angeles-dodgers":{"url":"/los-angeles-dodgers","title":"LA Dodgers","id":"los-angeles-dodgers"},"san-diego-padres":{"url":"/san-diego-padres","title":"San Diego","id":"san-diego-padres"},"san-francisco-giants":{"url":"/san-francisco-giants","title":"San Francisco","id":"san-francisco-giants"},"nhl":{"url":"/nhl","title":"NHL","id":"nhl","subLists":["nhl-atlantic","nhl-central","nhl-pacific","nhl-metropolitan"],"subLinks":["nhl","nhl-draft","nhl/teams","nhl/archives","nhl/odds","https://www.stubhub.com/nhl-tickets/grouping/144/?gcid=chDIG-_-geoUS-_-genNHL-_-dt170201-_-cmpBR_Gen-_-partBleacherReport-_-mktgrBRAND"]},"nhl-atlantic":{"title":"NHL Atlantic","id":"nhl-atlantic","subLists":["boston-bruins","buffalo-sabres","detroit-red-wings","florida-panthers","montreal-canadiens","ottawa-senators","tampa-bay-lightning","toronto-maple-leafs"]},"boston-bruins":{"url":"/boston-bruins","title":"Boston","id":"boston-bruins"},"buffalo-sabres":{"url":"/buffalo-sabres","title":"Buffalo","id":"buffalo-sabres"},"detroit-red-wings":{"url":"/detroit-red-wings","title":"Detroit","id":"detroit-red-wings"},"florida-panthers":{"url":"/florida-panthers","title":"Florida","id":"florida-panthers"},"montreal-canadiens":{"url":"/montreal-canadiens","title":"Montreal","id":"montreal-canadiens"},"ottawa-senators":{"url":"/ottawa-senators","title":"Ottawa","id":"ottawa-senators"},"tampa-bay-lightning":{"url":"/tampa-bay-lightning","title":"Tampa Bay","id":"tampa-bay-lightning"},"toronto-maple-leafs":{"url":"/toronto-maple-leafs","title":"Toronto","id":"toronto-maple-leafs"},"nhl-central":{"title":"NHL Central","id":"nhl-central","subLists":["chicago-blackhawks","colorado-avalanche","dallas-stars","minnesota-wild","nashville-predators","st-louis-blues","winnipeg-jets"]},"chicago-blackhawks":{"url":"/chicago-blackhawks","title":"Chicago","id":"chicago-blackhawks"},"colorado-avalanche":{"url":"/colorado-avalanche","title":"Colorado","id":"colorado-avalanche"},"dallas-stars":{"url":"/dallas-stars","title":"Dallas","id":"dallas-stars"},"minnesota-wild":{"url":"/minnesota-wild","title":"Minnesota","id":"minnesota-wild"},"nashville-predators":{"url":"/nashville-predators","title":"Nashville","id":"nashville-predators"},"st-louis-blues":{"url":"/st-louis-blues","title":"St. Louis","id":"st-louis-blues"},"winnipeg-jets":{"url":"/winnipeg-jets","title":"Winnipeg","id":"winnipeg-jets"},"nhl-pacific":{"title":"NHL Pacific","id":"nhl-pacific","subLists":["anaheim-ducks","arizona-coyotes","calgary-flames","edmonton-oilers","los-angeles-kings","san-jose-sharks","vancouver-canucks","vegas-golden-knights"]},"anaheim-ducks":{"url":"/anaheim-ducks","title":"Anaheim","id":"anaheim-ducks"},"arizona-coyotes":{"url":"/arizona-coyotes","title":"Arizona","id":"arizona-coyotes"},"calgary-flames":{"url":"/calgary-flames","title":"Calgary","id":"calgary-flames"},"edmonton-oilers":{"url":"/edmonton-oilers","title":"Edmonton","id":"edmonton-oilers"},"los-angeles-kings":{"url":"/los-angeles-kings","title":"Los Angeles","id":"los-angeles-kings"},"san-jose-sharks":{"url":"/san-jose-sharks","title":"San Jose","id":"san-jose-sharks"},"vancouver-canucks":{"url":"/vancouver-canucks","title":"Vancouver","id":"vancouver-canucks"},"vegas-golden-knights":{"url":"/vegas-golden-knights","title":"Vegas","id":"vegas-golden-knights"},"nhl-metropolitan":{"title":"NHL Metropolitan","id":"nhl-metropolitan","subLists":["carolina-hurricanes","columbus-blue-jackets","new-jersey-devils","new-york-islanders","new-york-rangers","philadelphia-flyers","pittsburgh-penguins","washington-capitals"]},"carolina-hurricanes":{"url":"/carolina-hurricanes","title":"Carolina","id":"carolina-hurricanes"},"columbus-blue-jackets":{"url":"/columbus-blue-jackets","title":"Columbus","id":"columbus-blue-jackets"},"new-jersey-devils":{"url":"/new-jersey-devils","title":"New Jersey","id":"new-jersey-devils"},"new-york-islanders":{"url":"/new-york-islanders","title":"NY Islanders","id":"new-york-islanders"},"new-york-rangers":{"url":"/new-york-rangers","title":"NY Rangers","id":"new-york-rangers"},"philadelphia-flyers":{"url":"/philadelphia-flyers","title":"Philadelphia","id":"philadelphia-flyers"},"pittsburgh-penguins":{"url":"/pittsburgh-penguins","title":"Pittsburgh","id":"pittsburgh-penguins"},"washington-capitals":{"url":"/washington-capitals","title":"Washington","id":"washington-capitals"},"wwe":{"url":"/wwe","title":"WWE","id":"wwe","subLists":["wwe-survivor-series","pro-wrestling","tna-wrestling"],"subLinks":["wwe","wwe-tlc","wwe/archives"]},"wwe-survivor-series":{"url":"/wwe-survivor-series","title":"WWE Survivor Series","id":"wwe-survivor-series"},"pro-wrestling":{"url":"/pro-wrestling","title":"More Wrestling","id":"pro-wrestling","subLists":["pro-wrestling","pro-wrestling/archives"]},"pro-wrestling/archives":{"url":"/pro-wrestling/archives","title":"Archives","id":"pro-wrestling/archives"},"tna-wrestling":{"url":"/tna-wrestling","title":"TNA","id":"tna-wrestling","subLists":["tna-wrestling","tna-wrestling/archives"]},"tna-wrestling/archives":{"url":"/tna-wrestling/archives","title":"Archives","id":"tna-wrestling/archives"},"mma":{"url":"/mma","title":"MMA","id":"mma","subLists":["ufc-217″],"subLinks":["mma","ufc/archives","mma/odds"]},"ufc-217″:{"url":"/ufc-217″,"title":"UFC 217″,"id":"ufc-217″},"nascar":{"url":"/nascar","title":"NASCAR","id":"nascar"},"golf":{"url":"/golf","title":"Golf","id":"golf","subLinks":["golf","golf/archives"]},"tennis":{"url":"/tennis","title":"Tennis","id":"tennis","subLinks":["tennis","tennis/archives"]},"college-basketball":{"url":"/college-basketball","title":"CBB","id":"college-basketball","subLists":["american-athletic-conference-basketball","acc-basketball","atlantic-ten-basketball","big-12-basketball","big-east-basketball","big-10-basketball","pac-12-basketball","sec-basketball"],"subLinks":["college-basketball","college-basketball-recruiting","college-basketball/teams","college-basketball/archives","https://www.stubhub.com/ncaa-basketball-tickets/grouping/333/?gcid=chDIG-_-geoUS-_-genNCAAB-_-dt170201-_-cmpBR_Gen-_-partBleacherReport-_-mktgrBRAND","womens-college-basketball"]},"american-athletic-conference-basketball":{"url":"/american-athletic-conference-basketball","title":"AAC","id":"american-athletic-conference-basketball","subLists":["cincinnati-bearcats-basketball","uconn-basketball","east-carolina-basketball","houston-cougars-basketball","memphis-tigers-basketball","south-florida-bulls-basketball","smu-basketball","temple-basketball","tulane-basketball","tulsa-golden-hurricane-basketball","ucf-basketball"]},"cincinnati-bearcats-basketball":{"url":"/cincinnati-bearcats-basketball","title":"Cincinnati","id":"cincinnati-bearcats-basketball"},"uconn-basketball":{"url":"/uconn-basketball","title":"Connecticut","id":"uconn-basketball"},"east-carolina-basketball":{"url":"/east-carolina-basketball","title":"East Carolina","id":"east-carolina-basketball"},"houston-cougars-basketball":{"url":"/houston-cougars-basketball","title":"Houston","id":"houston-cougars-basketball"},"memphis-tigers-basketball":{"url":"/memphis-tigers-basketball","title":"Memphis","id":"memphis-tigers-basketball"},"south-florida-bulls-basketball":{"url":"/south-florida-bulls-basketball","title":"South Florida","id":"south-florida-bulls-basketball"},"smu-basketball":{"url":"/smu-basketball","title":"SMU","id":"smu-basketball"},"temple-basketball":{"url":"/temple-basketball","title":"Temple","id":"temple-basketball"},"tulane-basketball":{"url":"/tulane-basketball","title":"Tulane","id":"tulane-basketball"},"tulsa-golden-hurricane-basketball":{"url":"/tulsa-golden-hurricane-basketball","title":"Tulsa","id":"tulsa-golden-hurricane-basketball"},"ucf-basketball":{"url":"/ucf-basketball","title":"UCF","id":"ucf-basketball"},"acc-basketball":{"url":"/acc-basketball","title":"ACC","id":"acc-basketball","subLists":["boston-college-basketball","clemson-basketball","duke-basketball","florida-state-basketball","georgia-tech-basketball","louisville-cardinals-basketball","miami-hurricanes-basketball","unc-basketball","nc-state-basketball","notre-dame-basketball","pitt-basketball","syracuse-basketball","uva-basketball","virginia-tech-basketball","wake-forest-basketball"],"subLinks":["acc-basketball","acc-basketball/archives"]},"boston-college-basketball":{"url":"/boston-college-basketball","title":"Boston College","id":"boston-college-basketball"},"clemson-basketball":{"url":"/clemson-basketball","title":"Clemson","id":"clemson-basketball"},"duke-basketball":{"url":"/duke-basketball","title":"Duke","id":"duke-basketball"},"florida-state-basketball":{"url":"/florida-state-basketball","title":"Florida St","id":"florida-state-basketball"},"georgia-tech-basketball":{"url":"/georgia-tech-basketball","title":"Georgia Tech","id":"georgia-tech-basketball"},"louisville-cardinals-basketball":{"url":"/louisville-cardinals-basketball","title":"Louisville","id":"louisville-cardinals-basketball"},"miami-hurricanes-basketball":{"url":"/miami-hurricanes-basketball","title":"Miami (FL)","id":"miami-hurricanes-basketball"},"unc-basketball":{"url":"/unc-basketball","title":"North Carolina","id":"unc-basketball"},"nc-state-basketball":{"url":"/nc-state-basketball","title":"NC State","id":"nc-state-basketball"},"notre-dame-basketball":{"url":"/notre-dame-basketball","title":"Notre Dame","id":"notre-dame-basketball"},"pitt-basketball":{"url":"/pitt-basketball","title":"Pittsburgh","id":"pitt-basketball"},"syracuse-basketball":{"url":"/syracuse-basketball","title":"Syracuse","id":"syracuse-basketball"},"uva-basketball":{"url":"/uva-basketball","title":"Virginia","id":"uva-basketball"},"virginia-tech-basketball":{"url":"/virginia-tech-basketball","title":"Virginia Tech","id":"virginia-tech-basketball"},"wake-forest-basketball":{"url":"/wake-forest-basketball","title":"Wake Forest","id":"wake-forest-basketball"},"atlantic-ten-basketball":{"url":"/atlantic-ten-basketball","title":"Atlantic 10″,"id":"atlantic-ten-basketball","subLists":["davidson-basketball","dayton-basketball","duquesne-basketball","fordham-basketball","george-mason-basketball","gw-basketball","la-salle-basketball","umbad-basketball","rhode-island-rams-basketball","richmond-spiders-basketball","saint-louis-billikens-basketball","st-josephs-basketball","st-bonaventure-basketball","virginia-commonwealth-basketball"],"subLinks":["atlantic-ten-basketball","atlantic-ten-basketball/archives"]},"davidson-basketball":{"url":"/davidson-basketball","title":"Davidson","id":"davidson-basketball"},"dayton-basketball":{"url":"/dayton-basketball","title":"Dayton","id":"dayton-basketball"},"duquesne-basketball":{"url":"/duquesne-basketball","title":"Duquesne","id":"duquesne-basketball"},"fordham-basketball":{"url":"/fordham-basketball","title":"Fordham","id":"fordham-basketball"},"george-mason-basketball":{"url":"/george-mason-basketball","title":"George Mason ","id":"george-mason-basketball"},"gw-basketball":{"url":"/gw-basketball","title":"George Washington","id":"gw-basketball"},"la-salle-basketball":{"url":"/la-salle-basketball","title":"La Salle","id":"la-salle-basketball"},"umbad-basketball":{"url":"/umbad-basketball","title":"Mbadachusetts","id":"umbad-basketball"},"rhode-island-rams-basketball":{"url":"/rhode-island-rams-basketball","title":"Rhode Island","id":"rhode-island-rams-basketball"},"richmond-spiders-basketball":{"url":"/richmond-spiders-basketball","title":"Richmond","id":"richmond-spiders-basketball"},"saint-louis-billikens-basketball":{"url":"/saint-louis-billikens-basketball","title":"Saint Louis","id":"saint-louis-billikens-basketball"},"st-josephs-basketball":{"url":"/st-josephs-basketball","title":"St. Joseph's","id":"st-josephs-basketball"},"st-bonaventure-basketball":{"url":"/st-bonaventure-basketball","title":"St. Bonaventure","id":"st-bonaventure-basketball"},"virginia-commonwealth-basketball":{"url":"/virginia-commonwealth-basketball","title":"Virginia Commonwealth","id":"virginia-commonwealth-basketball"},"big-12-basketball":{"url":"/big-12-basketball","title":"Big 12″,"id":"big-12-basketball","subLists":["baylor-basketball","iowa-state-basketball","kansas-jayhawks-basketball","kansas-state-basketball","oklahoma-sooners-basketball","oklahoma-state-basketball","tcu-basketball","texas-longhorns-basketball","texas-tech-basketball","wvu-basketball"],"subLinks":["big-12-basketball","big-12-basketball/archives"]},"baylor-basketball":{"url":"/baylor-basketball","title":"Baylor","id":"baylor-basketball"},"iowa-state-basketball":{"url":"/iowa-state-basketball","title":"Iowa St","id":"iowa-state-basketball"},"kansas-jayhawks-basketball":{"url":"/kansas-jayhawks-basketball","title":"Kansas","id":"kansas-jayhawks-basketball"},"kansas-state-basketball":{"url":"/kansas-state-basketball","title":"Kansas St","id":"kansas-state-basketball"},"oklahoma-sooners-basketball":{"url":"/oklahoma-sooners-basketball","title":"Oklahoma","id":"oklahoma-sooners-basketball"},"oklahoma-state-basketball":{"url":"/oklahoma-state-basketball","title":"Oklahoma St","id":"oklahoma-state-basketball"},"tcu-basketball":{"url":"/tcu-basketball","title":"TCU","id":"tcu-basketball"},"texas-longhorns-basketball":{"url":"/texas-longhorns-basketball","title":"Texas","id":"texas-longhorns-basketball"},"texas-tech-basketball":{"url":"/texas-tech-basketball","title":"Texas Tech","id":"texas-tech-basketball"},"wvu-basketball":{"url":"/wvu-basketball","title":"West Virginia","id":"wvu-basketball"},"big-east-basketball":{"url":"/big-east-basketball","title":"Big East","id":"big-east-basketball","subLists":["butler-basketball","creighton-basketball","depaul-basketball","georgetown-basketball","marquette-basketball","providence-friars-basketball","seton-hall-basketball","st-johns-basketball","villanova-basketball","xavier-basketball"],"subLinks":["big-east-basketball","big-east-basketball/archives"]},"butler-basketball":{"url":"/butler-basketball","title":"Butler","id":"butler-basketball"},"creighton-basketball":{"url":"/creighton-basketball","title":"Creighton","id":"creighton-basketball"},"depaul-basketball":{"url":"/depaul-basketball","title":"DePaul","id":"depaul-basketball"},"georgetown-basketball":{"url":"/georgetown-basketball","title":"Georgetown","id":"georgetown-basketball"},"marquette-basketball":{"url":"/marquette-basketball","title":"Marquette","id":"marquette-basketball"},"providence-friars-basketball":{"url":"/providence-friars-basketball","title":"Providence","id":"providence-friars-basketball"},"seton-hall-basketball":{"url":"/seton-hall-basketball","title":"Seton Hall","id":"seton-hall-basketball"},"st-johns-basketball":{"url":"/st-johns-basketball","title":"St John's","id":"st-johns-basketball"},"villanova-basketball":{"url":"/villanova-basketball","title":"Villanova","id":"villanova-basketball"},"xavier-basketball":{"url":"/xavier-basketball","title":"Xavier","id":"xavier-basketball"},"big-10-basketball":{"url":"/big-10-basketball","title":"Big Ten","id":"big-10-basketball","subLists":["illinois-fighting-illini-basketball","indiana-hoosiers-basketball","iowa-hawkeyes-basketball","maryland-terrapins-basketball","michigan-wolverines-basketball","michigan-state-basketball","minnesota-golden-gophers-basketball","nebraska-cornhuskers-basketball","northwestern-basketball","ohio-state-basketball","penn-state-basketball","purdue-basketball","rutgers-basketball","wisconsin-badgers-basketball"],"subLinks":["big-10-basketball","big-10-basketball/archives"]},"illinois-fighting-illini-basketball":{"url":"/illinois-fighting-illini-basketball","title":"Illinois","id":"illinois-fighting-illini-basketball"},"indiana-hoosiers-basketball":{"url":"/indiana-hoosiers-basketball","title":"Indiana","id":"indiana-hoosiers-basketball"},"iowa-hawkeyes-basketball":{"url":"/iowa-hawkeyes-basketball","title":"Iowa","id":"iowa-hawkeyes-basketball"},"maryland-terrapins-basketball":{"url":"/maryland-terrapins-basketball","title":"Maryland","id":"maryland-terrapins-basketball"},"michigan-wolverines-basketball":{"url":"/michigan-wolverines-basketball","title":"Michigan","id":"michigan-wolverines-basketball"},"michigan-state-basketball":{"url":"/michigan-state-basketball","title":"Michigan St","id":"michigan-state-basketball"},"minnesota-golden-gophers-basketball":{"url":"/minnesota-golden-gophers-basketball","title":"Minnesota","id":"minnesota-golden-gophers-basketball"},"nebraska-cornhuskers-basketball":{"url":"/nebraska-cornhuskers-basketball","title":"Nebraska","id":"nebraska-cornhuskers-basketball"},"northwestern-basketball":{"url":"/northwestern-basketball","title":"Northwestern","id":"northwestern-basketball"},"ohio-state-basketball":{"url":"/ohio-state-basketball","title":"Ohio St","id":"ohio-state-basketball"},"penn-state-basketball":{"url":"/penn-state-basketball","title":"Penn St","id":"penn-state-basketball"},"purdue-basketball":{"url":"/purdue-basketball","title":"Purdue","id":"purdue-basketball"},"rutgers-basketball":{"url":"/rutgers-basketball","title":"Rutgers","id":"rutgers-basketball"},"wisconsin-badgers-basketball":{"url":"/wisconsin-badgers-basketball","title":"Wisconsin","id":"wisconsin-badgers-basketball"},"pac-12-basketball":{"url":"/pac-12-basketball","title":"Pacific-12″,"id":"pac-12-basketball","subLists":["arizona-wildcats-basketball","arizona-state-basketball","cal-bears-basketball","colorado-buffaloes-basketball","oregon-ducks-basketball","oregon-state-basketball","stanford-basketball","ucla-basketball","usc-basketball","utah-utes-basketball","washington-huskies-basketball","washington-state-basketball"],"subLinks":["pac-12-basketball","pac-10-basketball/archives"]},"arizona-wildcats-basketball":{"url":"/arizona-wildcats-basketball","title":"Arizona","id":"arizona-wildcats-basketball"},"arizona-state-basketball":{"url":"/arizona-state-basketball","title":"Arizona St","id":"arizona-state-basketball"},"cal-bears-basketball":{"url":"/cal-bears-basketball","title":"California","id":"cal-bears-basketball"},"colorado-buffaloes-basketball":{"url":"/colorado-buffaloes-basketball","title":"Colorado","id":"colorado-buffaloes-basketball"},"oregon-ducks-basketball":{"url":"/oregon-ducks-basketball","title":"Oregon","id":"oregon-ducks-basketball"},"oregon-state-basketball":{"url":"/oregon-state-basketball","title":"Oregon St","id":"oregon-state-basketball"},"stanford-basketball":{"url":"/stanford-basketball","title":"Stanford","id":"stanford-basketball"},"ucla-basketball":{"url":"/ucla-basketball","title":"UCLA","id":"ucla-basketball"},"usc-basketball":{"url":"/usc-basketball","title":"USC","id":"usc-basketball"},"utah-utes-basketball":{"url":"/utah-utes-basketball","title":"Utah","id":"utah-utes-basketball"},"washington-huskies-basketball":{"url":"/washington-huskies-basketball","title":"Washington","id":"washington-huskies-basketball"},"washington-state-basketball":{"url":"/washington-state-basketball","title":"Washington St","id":"washington-state-basketball"},"sec-basketball":{"url":"/sec-basketball","title":"SEC","id":"sec-basketball","subLists":["alabama-crimson-tide-basketball","arkansas-razorbacks-basketball","auburn-basketball","florida-gators-basketball","georgia-bulldogs-basketball","kentucky-wildcats-basketball","lsu-basketball","ole-miss-basketball","mississippi-state-basketball","missouri-tigers-basketball","south-carolina-basketball","tennessee-volunteers-basketball","texas-am-basketball","vanderbilt-basketball"],"subLinks":["sec-basketball","sec-basketball/archives"]},"alabama-crimson-tide-basketball":{"url":"/alabama-crimson-tide-basketball","title":"Alabama","id":"alabama-crimson-tide-basketball"},"arkansas-razorbacks-basketball":{"url":"/arkansas-razorbacks-basketball","title":"Arkansas","id":"arkansas-razorbacks-basketball"},"auburn-basketball":{"url":"/auburn-basketball","title":"Auburn","id":"auburn-basketball"},"florida-gators-basketball":{"url":"/florida-gators-basketball","title":"Florida","id":"florida-gators-basketball"},"georgia-bulldogs-basketball":{"url":"/georgia-bulldogs-basketball","title":"Georgia","id":"georgia-bulldogs-basketball"},"kentucky-wildcats-basketball":{"url":"/kentucky-wildcats-basketball","title":"Kentucky","id":"kentucky-wildcats-basketball"},"lsu-basketball":{"url":"/lsu-basketball","title":"LSU","id":"lsu-basketball"},"ole-miss-basketball":{"url":"/ole-miss-basketball","title":"Mississippi","id":"ole-miss-basketball"},"mississippi-state-basketball":{"url":"/mississippi-state-basketball","title":"Mississippi St","id":"mississippi-state-basketball"},"missouri-tigers-basketball":{"url":"/missouri-tigers-basketball","title":"Missouri","id":"missouri-tigers-basketball"},"south-carolina-basketball":{"url":"/south-carolina-basketball","title":"South Carolina","id":"south-carolina-basketball"},"tennessee-volunteers-basketball":{"url":"/tennessee-volunteers-basketball","title":"Tennessee","id":"tennessee-volunteers-basketball"},"texas-am-basketball":{"url":"/texas-am-basketball","title":"Texas A&M","id":"texas-am-basketball"},"vanderbilt-basketball":{"url":"/vanderbilt-basketball","title":"Vanderbilt","id":"vanderbilt-basketball"},"boxing":{"url":"/boxing","title":"Boxing","id":"boxing","subLinks":["boxing","boxing/archives","boxing/odds"]},"more":{"title":"More","id":"more","subLists":["more-sports"]},"more-sports":{"title":"More Sports","id":"more-sports","subLists":["nba-2k18″,"mr-olympia","college-baseball","united-states","formula-1″,"esports","united-states-womens-national-team","sports-odds"]},"nba-2k18″:{"url":"/nba-2k18″,"title":"NBA 2K18″,"id":"nba-2k18″},"mr-olympia":{"url":"/mr-olympia","title":"Mr Olympia","id":"mr-olympia"},"college-baseball":{"url":"/college-baseball","title":"College Baseball","id":"college-baseball"},"formula-1″:{"url":"/formula-1″,"title":"Formula 1″,"id":"formula-1″},"esports":{"url":"/esports","title":"Gaming","id":"esports"},"united-states-womens-national-team":{"url":"/united-states-womens-national-team","title":"USWNT","id":"united-states-womens-national-team"},"trending":{"url":"/trending","title":"Trending","id":"trending"},"https://mag.bleacherreport.com/":{"url":"https://mag.bleacherreport.com/","title":"Mag","id":"https://mag.bleacherreport.com/"},"https://www.stubhub.com/?gcid=chAFF-_-geoUS-_-genAllTix-_-dt170312-_-cmpBR_Main_Nav-_-partBleacherReport":{"url":"https://www.stubhub.com/?gcid=chAFF-_-geoUS-_-genAllTix-_-dt170312-_-cmpBR_Main_Nav-_-partBleacherReport","title":"Tickets","id":"https://www.stubhub.com/?gcid=chAFF-_-geoUS-_-genAllTix-_-dt170312-_-cmpBR_Main_Nav-_-partBleacherReport"},"mobile":{"url":"/mobile","title":"Get The App","id":"mobile"}},"lists":{"nba":["atlantic","central","northwest","pacific","southeast","southwest"],"atlantic":["boston-celtics","brooklyn-nets","new-york-knicks","philadelphia-76ers","toronto-raptors"],"central":["chicago-bulls","cleveland-cavaliers","detroit-pistons","indiana-pacers","milwaukee-bucks"],"northwest":["denver-nuggets","minnesota-timberwolves","oklahoma-city-thunder","portland-trail-blazers","utah-jazz"],"pacific":["golden-state-warriors","los-angeles-clippers","los-angeles-lakers","phoenix-suns","sacramento-kings"],"southeast":["atlanta-hawks","charlotte-hornets","miami-heat","orlando-magic","washington-wizards"],"southwest":["dallas-mavericks","houston-rockets","memphis-grizzlies","new-orleans-pelicans","san-antonio-spurs"],"nfl":["afc-east","afc-north","afc-south","afc-west","nfc-east","nfc-north","nfc-south","nfc-west"],"afc-east":["buffalo-bills","miami-dolphins","new-england-patriots","new-york-jets"],"afc-north":["baltimore-ravens","cincinnati-bengals","cleveland-browns","pittsburgh-steelers"],"afc-south":["houston-texans","indianapolis-colts","jacksonville-jaguars","tennessee-titans"],"afc-west":["denver-broncos","kansas-city-chiefs","los-angeles-chargers","oakland-raiders"],"nfc-east":["dallas-cowboys","new-york-giants","philadelphia-eagles","washington-redskins"],"nfc-north":["chicago-bears","detroit-lions","green-bay-packers","minnesota-vikings"],"nfc-south":["atlanta-falcons","carolina-panthers","new-orleans-saints","tampa-bay-buccaneers"],"nfc-west":["arizona-cardinals","los-angeles-rams","san-francisco-49ers","seattle-seahawks"],"world-football":["epl","uefa-champions-league","serie-a","la-liga","mls","international-football","sports-odds"],"epl":["arsenal","bournemouth","brighton-hove-albion","burnley","chelsea","crystal-palace","everton","huddersfield-town","leicester-city-foxes","liverpool","manchester-city","manchester-united","newcastle-united","southampton","stoke-city","swansea-city","tottenham-hotspur","watford-fc","west-bromwich","west-ham-united"],"uefa-champions-league":["ajax","fc-barcelona","bayern-munich","sl-benfica","borussia-dortmund","celtic","cska-moscow","dynamo-kiev","juventus","manchester-city","as-monaco-fc","napoli","psv-eindhoven","real-madrid","tottenham-hotspur","sporting-portugal","victoria"],"serie-a":["ac-milan","as-roma","atalanta","benevento-calcio","bologna","cagliari","chievo-verona","fc-crotone","fiorentina","genoa","verona","inter-milan","juventus","lazio","napoli","sampdoria","sbaduolo","spal-2013″,"torino","udinese"],"la-liga":["cd-alaves","athletic-club","atletico-madrid","celta-da-vigo","eibar","fc-barcelona","las-palmas-ud","cd-leganes","malaga-cf","rc-deportivo","rcd-espanyol","real-betis","real-madrid","real-sociedad","sevilla","valencia-cf","villarreal-cf"],"mls":["atlanta-united-fc","chicago-fire","colorado-rapids","columbus-crew","dc-united","fc-dallas","houston-dynamo","los-angeles-galaxy","minnesota-united","montreal-impact","new-england-revolution","new-york-red-bulls","new-york-city-fc","orlando-city","philadelphia-union","real-salt-lake","san-jose-earthquakes","seattle-sounders-fc","toronto-fc","sporting-kansas-city","portland-timbers","vancouver-whitecaps"],"international-football":["albania-national-football","algeria-national-football","argentina","austria","australia-national-football","belgium-national-football","bosnia-herzegovina-national-football","brazilian-football","cameroon-national-football","chile-national-football","colombia-national-football","costa-rica-national-football","croatia-international-football","czech-republic-national-football","denmark-national-football","ecuador-national-football","england","france","germany","ghana-national-football","greece-national-football","honduras-national-football","hungary-national-football","iceland-national-football","iran-national-football","ireland","italy","ivory-coast-national-football","japan-national-football","mexico-national-football","namibia-national-football","netherlands","new-zealand-national-football","nigeria-national-football","north-korea-national-football","northern-ireland","norway-national-football","paraguay-national-football","poland","portugal-national-football","romania-national-football","russia","scotland","serbia-national-football","slovakia-national-football","slovenia-national-football","south-africa-national-football","south-korea-national-football","spain","sweden","switzerland","turkey-national-football","ukraine","united-states","uruguay-national-football","venezuela-national-football","wales-national-football"],"college-football":["american-athletic-conference-football","acc-football","big-12-football","big-10-football","pac-12-football","sec-football","independents-football"],"american-athletic-conference-football":["cincinnati-bearcats-football","uconn-football","east-carolina-football","houston-cougars-football","memphis-tigers-football","navy-football","smu-mustangs-football","south-florida-bulls-football","temple-football","tulane-football","tulsa-football","ucf-knights-football"],"acc-football":["boston-college-football","clemson-football","duke-football","florida-state-football","georgia-tech-football","louisville-cardinals-football","miami-hurricanes-football","unc-football","nc-state-football","pitt-football","syracuse-football","uva-football","virginia-tech-football","wake-forest-football"],"big-12-football":["baylor-football","iowa-state-football","kansas-jayhawks-football","kansas-state-football","oklahoma-sooners-football","oklahoma-state-football","tcu-football","texas-longhorns-football","texas-tech-football","wvu-football"],"big-10-football":["illinois-fighting-illini-football","indiana-hoosiers-football","iowa-hawkeyes-football","maryland-terrapins-football","michigan-wolverines-football","michigan-state-football","minnesota-golden-gophers-football","nebraska-cornhuskers-football","northwestern-football","ohio-state-football","penn-state-football","purdue-football","rutgers-football","wisconsin-badgers-football"],"pac-12-football":["arizona-wildcats-football","arizona-state-football","cal-bears-football","colorado-buffaloes-football","oregon-ducks-football","oregon-state-football","stanford-football","ucla-football","usc-football","utah-utes-football","washington-huskies-football","washington-state-football"],"sec-football":["alabama-crimson-tide-football","arkansas-razorbacks-football","auburn-football","florida-gators-football","georgia-bulldogs-football","kentucky-wildcats-football","lsu-football","ole-miss-football","mississippi-state-football","missouri-tigers-football","south-carolina-football","tennessee-volunteers-football","texas-am-football","vanderbilt-football"],"independents-football":["army-football","byu-football","notre-dame-football"],"mlb":["al-east","al-central","al-west","nl-east","nl-central","nl-west"],"al-east":["baltimore-orioles","boston-red-sox","new-york-yankees","tampa-bay-rays","toronto-blue-jays"],"al-central":["chicago-white-sox","cleveland-indians","detroit-tigers","kansas-city-royals","minnesota-twins"],"al-west":["houston-astros","los-angeles-angels","oakland-athletics","seattle-mariners","texas-rangers"],"nl-east":["atlanta-braves","miami-marlins","new-york-mets","philadelphia-phillies","washington-nationals"],"nl-central":["chicago-cubs","cincinnati-reds","milwaukee-brewers","pittsburgh-pirates","st-louis-cardinals"],"nl-west":["arizona-diamondbacks","colorado-rockies","los-angeles-dodgers","san-diego-padres","san-francisco-giants"],"nhl":["nhl-atlantic","nhl-central","nhl-pacific","nhl-metropolitan"],"nhl-atlantic":["boston-bruins","buffalo-sabres","detroit-red-wings","florida-panthers","montreal-canadiens","ottawa-senators","tampa-bay-lightning","toronto-maple-leafs"],"nhl-central":["chicago-blackhawks","colorado-avalanche","dallas-stars","minnesota-wild","nashville-predators","st-louis-blues","winnipeg-jets"],"nhl-pacific":["anaheim-ducks","arizona-coyotes","calgary-flames","edmonton-oilers","los-angeles-kings","san-jose-sharks","vancouver-canucks","vegas-golden-knights"],"nhl-metropolitan":["carolina-hurricanes","columbus-blue-jackets","new-jersey-devils","new-york-islanders","new-york-rangers","philadelphia-flyers","pittsburgh-penguins","washington-capitals"],"wwe":["wwe-survivor-series","pro-wrestling","tna-wrestling"],"pro-wrestling":["pro-wrestling","pro-wrestling/archives"],"tna-wrestling":["tna-wrestling","tna-wrestling/archives"],"mma":["ufc-217″],"golf":["golf","golf/archives"],"tennis":["tennis","tennis/archives"],"college-basketball":["american-athletic-conference-basketball","acc-basketball","atlantic-ten-basketball","big-12-basketball","big-east-basketball","big-10-basketball","pac-12-basketball","sec-basketball"],"american-athletic-conference-basketball":["cincinnati-bearcats-basketball","uconn-basketball","east-carolina-basketball","houston-cougars-basketball","memphis-tigers-basketball","south-florida-bulls-basketball","smu-basketball","temple-basketball","tulane-basketball","tulsa-golden-hurricane-basketball","ucf-basketball"],"acc-basketball":["boston-college-basketball","clemson-basketball","duke-basketball","florida-state-basketball","georgia-tech-basketball","louisville-cardinals-basketball","miami-hurricanes-basketball","unc-basketball","nc-state-basketball","notre-dame-basketball","pitt-basketball","syracuse-basketball","uva-basketball","virginia-tech-basketball","wake-forest-basketball"],"atlantic-ten-basketball":["davidson-basketball","dayton-basketball","duquesne-basketball","fordham-basketball","george-mason-basketball","gw-basketball","la-salle-basketball","umbad-basketball","rhode-island-rams-basketball","richmond-spiders-basketball","saint-louis-billikens-basketball","st-josephs-basketball","st-bonaventure-basketball","virginia-commonwealth-basketball"],"big-12-basketball":["baylor-basketball","iowa-state-basketball","kansas-jayhawks-basketball","kansas-state-basketball","oklahoma-sooners-basketball","oklahoma-state-basketball","tcu-basketball","texas-longhorns-basketball","texas-tech-basketball","wvu-basketball"],"big-east-basketball":["butler-basketball","creighton-basketball","depaul-basketball","georgetown-basketball","marquette-basketball","providence-friars-basketball","seton-hall-basketball","st-johns-basketball","villanova-basketball","xavier-basketball"],"big-10-basketball":["illinois-fighting-illini-basketball","indiana-hoosiers-basketball","iowa-hawkeyes-basketball","maryland-terrapins-basketball","michigan-wolverines-basketball","michigan-state-basketball","minnesota-golden-gophers-basketball","nebraska-cornhuskers-basketball","northwestern-basketball","ohio-state-basketball","penn-state-basketball","purdue-basketball","rutgers-basketball","wisconsin-badgers-basketball"],"pac-12-basketball":["arizona-wildcats-basketball","arizona-state-basketball","cal-bears-basketball","colorado-buffaloes-basketball","oregon-ducks-basketball","oregon-state-basketball","stanford-basketball","ucla-basketball","usc-basketball","utah-utes-basketball","washington-huskies-basketball","washington-state-basketball"],"sec-basketball":["alabama-crimson-tide-basketball","arkansas-razorbacks-basketball","auburn-basketball","florida-gators-basketball","georgia-bulldogs-basketball","kentucky-wildcats-basketball","lsu-basketball","ole-miss-basketball","mississippi-state-basketball","missouri-tigers-basketball","south-carolina-basketball","tennessee-volunteers-basketball","texas-am-basketball","vanderbilt-basketball"],"boxing":["boxing","boxing/archives","boxing/odds"],"more":["more-sports"],"more-sports":["nba-2k18″,"mr-olympia","college-baseball","united-states","formula-1″,"esports","united-states-womens-national-team","sports-odds"],"topLevelLinks":["nba","nfl","world-football","college-football","mlb","nhl","wwe","mma","nascar","golf","tennis","college-basketball","boxing","more"],"leagueLinks":["nba","nfl","world-football","college-football","mlb","nhl","wwe","mma","nascar","golf","tennis","college-basketball","boxing","more"],"nonLeagueLinks":["trending","https://mag.bleacherreport.com/","https://www.stubhub.com/?gcid=chAFF-_-geoUS-_-genAllTix-_-dt170312-_-cmpBR_Main_Nav-_-partBleacherReport","mobile"],"dropdownStack":[],"leagueOverflow":[]},"links":{"nba":{"url":"/nba","title":"Home","id":"nba"},"fantasy-basketball":{"url":"/fantasy-basketball","title":"Fantasy","id":"fantasy-basketball"},"nba/teams":{"url":"/nba/teams","title":"Teams","id":"nba/teams"},"nba-draft":{"url":"/nba-draft","title":"Draft","id":"nba-draft"},"wnba":{"url":"/wnba","title":"WNBA","id":"wnba"},"nba/archives":{"url":"/nba/archives","title":"Archives","id":"nba/archives"},"nba/odds":{"url":"/nba/odds","title":"Odds","id":"nba/odds"},"https://www.stubhub.com/nba-tickets/grouping/115/?gcid=chDIG-_-geoUS-_-genNBA-_-dt170201-_-cmpBR_Gen-_-partBleacherReport-_-mktgrBRAND":{"url":"https://www.stubhub.com/nba-tickets/grouping/115/?gcid=chDIG-_-geoUS-_-genNBA-_-dt170201-_-cmpBR_Gen-_-partBleacherReport-_-mktgrBRAND","title":"Tickets","id":"https://www.stubhub.com/nba-tickets/grouping/115/?gcid=chDIG-_-geoUS-_-genNBA-_-dt170201-_-cmpBR_Gen-_-partBleacherReport-_-mktgrBRAND"},"boston-celtics":{"url":"/boston-celtics","title":"Boston","id":"boston-celtics"},"brooklyn-nets":{"url":"/brooklyn-nets","title":"Brooklyn","id":"brooklyn-nets"},"new-york-knicks":{"url":"/new-york-knicks","title":"New York","id":"new-york-knicks"},"philadelphia-76ers":{"url":"/philadelphia-76ers","title":"Philadelphia","id":"philadelphia-76ers"},"toronto-raptors":{"url":"/toronto-raptors","title":"Toronto","id":"toronto-raptors"},"chicago-bulls":{"url":"/chicago-bulls","title":"Chicago","id":"chicago-bulls"},"cleveland-cavaliers":{"url":"/cleveland-cavaliers","title":"Cleveland","id":"cleveland-cavaliers"},"detroit-pistons":{"url":"/detroit-pistons","title":"Detroit","id":"detroit-pistons"},"indiana-pacers":{"url":"/indiana-pacers","title":"Indiana","id":"indiana-pacers"},"milwaukee-bucks":{"url":"/milwaukee-bucks","title":"Milwaukee","id":"milwaukee-bucks"},"denver-nuggets":{"url":"/denver-nuggets","title":"Denver","id":"denver-nuggets"},"minnesota-timberwolves":{"url":"/minnesota-timberwolves","title":"Minnesota","id":"minnesota-timberwolves"},"oklahoma-city-thunder":{"url":"/oklahoma-city-thunder","title":"Oklahoma City","id":"oklahoma-city-thunder"},"portland-trail-blazers":{"url":"/portland-trail-blazers","title":"Portland","id":"portland-trail-blazers"},"utah-jazz":{"url":"/utah-jazz","title":"Utah","id":"utah-jazz"},"golden-state-warriors":{"url":"/golden-state-warriors","title":"Golden St","id":"golden-state-warriors"},"los-angeles-clippers":{"url":"/los-angeles-clippers","title":"LA Clippers","id":"los-angeles-clippers"},"los-angeles-lakers":{"url":"/los-angeles-lakers","title":"LA Lakers","id":"los-angeles-lakers"},"phoenix-suns":{"url":"/phoenix-suns","title":"Phoenix","id":"phoenix-suns"},"sacramento-kings":{"url":"/sacramento-kings","title":"Sacramento","id":"sacramento-kings"},"atlanta-hawks":{"url":"/atlanta-hawks","title":"Atlanta","id":"atlanta-hawks"},"charlotte-hornets":{"url":"/charlotte-hornets","title":"Charlotte","id":"charlotte-hornets"},"miami-heat":{"url":"/miami-heat","title":"Miami","id":"miami-heat"},"orlando-magic":{"url":"/orlando-magic","title":"Orlando","id":"orlando-magic"},"washington-wizards":{"url":"/washington-wizards","title":"Washington","id":"washington-wizards"},"dallas-mavericks":{"url":"/dallas-mavericks","title":"Dallas","id":"dallas-mavericks"},"houston-rockets":{"url":"/houston-rockets","title":"Houston","id":"houston-rockets"},"memphis-grizzlies":{"url":"/memphis-grizzlies","title":"Memphis","id":"memphis-grizzlies"},"new-orleans-pelicans":{"url":"/new-orleans-pelicans","title":"New Orleans","id":"new-orleans-pelicans"},"san-antonio-spurs":{"url":"/san-antonio-spurs","title":"San Antonio","id":"san-antonio-spurs"},"nfl":{"url":"/nfl","title":"Home","id":"nfl"},"fantasy-football":{"url":"/fantasy-football","title":"Fantasy","id":"fantasy-football"},"nfl/teams":{"url":"/nfl/teams","title":"Teams","id":"nfl/teams"},"nfl-draft":{"url":"/nfl-draft","title":"Draft","id":"nfl-draft"},"nfl/archives":{"url":"/nfl/archives","title":"Archives","id":"nfl/archives"},"nfl/odds":{"url":"/nfl/odds","title":"Odds","id":"nfl/odds"},"https://www.stubhub.com/nfl-tickets/grouping/121/?gcid=chDIG-_-geoUS-_-genNFL-_-dt170201-_-cmpBR_Gen-_-partBleacherReport-_-mktgrBRAND":{"url":"https://www.stubhub.com/nfl-tickets/grouping/121/?gcid=chDIG-_-geoUS-_-genNFL-_-dt170201-_-cmpBR_Gen-_-partBleacherReport-_-mktgrBRAND","title":"Tickets","id":"https://www.stubhub.com/nfl-tickets/grouping/121/?gcid=chDIG-_-geoUS-_-genNFL-_-dt170201-_-cmpBR_Gen-_-partBleacherReport-_-mktgrBRAND"},"buffalo-bills":{"url":"/buffalo-bills","title":"Buffalo","id":"buffalo-bills"},"miami-dolphins":{"url":"/miami-dolphins","title":"Miami","id":"miami-dolphins"},"new-england-patriots":{"url":"/new-england-patriots","title":"New England","id":"new-england-patriots"},"new-york-jets":{"url":"/new-york-jets","title":"NY Jets","id":"new-york-jets"},"baltimore-ravens":{"url":"/baltimore-ravens","title":"Baltimore","id":"baltimore-ravens"},"cincinnati-bengals":{"url":"/cincinnati-bengals","title":"Cincinnati","id":"cincinnati-bengals"},"cleveland-browns":{"url":"/cleveland-browns","title":"Cleveland","id":"cleveland-browns"},"pittsburgh-steelers":{"url":"/pittsburgh-steelers","title":"Pittsburgh","id":"pittsburgh-steelers"},"houston-texans":{"url":"/houston-texans","title":"Houston","id":"houston-texans"},"indianapolis-colts":{"url":"/indianapolis-colts","title":"Indianapolis","id":"indianapolis-colts"},"jacksonville-jaguars":{"url":"/jacksonville-jaguars","title":"Jacksonville","id":"jacksonville-jaguars"},"tennessee-titans":{"url":"/tennessee-titans","title":"Tennessee","id":"tennessee-titans"},"denver-broncos":{"url":"/denver-broncos","title":"Denver","id":"denver-broncos"},"kansas-city-chiefs":{"url":"/kansas-city-chiefs","title":"Kansas City","id":"kansas-city-chiefs"},"los-angeles-chargers":{"url":"/los-angeles-chargers","title":"Los Angeles","id":"los-angeles-chargers"},"oakland-raiders":{"url":"/oakland-raiders","title":"Oakland","id":"oakland-raiders"},"dallas-cowboys":{"url":"/dallas-cowboys","title":"Dallas","id":"dallas-cowboys"},"new-york-giants":{"url":"/new-york-giants","title":"NY Giants","id":"new-york-giants"},"philadelphia-eagles":{"url":"/philadelphia-eagles","title":"Philadelphia","id":"philadelphia-eagles"},"washington-redskins":{"url":"/washington-redskins","title":"Washington","id":"washington-redskins"},"chicago-bears":{"url":"/chicago-bears","title":"Chicago","id":"chicago-bears"},"detroit-lions":{"url":"/detroit-lions","title":"Detroit","id":"detroit-lions"},"green-bay-packers":{"url":"/green-bay-packers","title":"Green Bay","id":"green-bay-packers"},"minnesota-vikings":{"url":"/minnesota-vikings","title":"Minnesota","id":"minnesota-vikings"},"atlanta-falcons":{"url":"/atlanta-falcons","title":"Atlanta","id":"atlanta-falcons"},"carolina-panthers":{"url":"/carolina-panthers","title":"Carolina","id":"carolina-panthers"},"new-orleans-saints":{"url":"/new-orleans-saints","title":"New Orleans","id":"new-orleans-saints"},"tampa-bay-buccaneers":{"url":"/tampa-bay-buccaneers","title":"Tampa Bay","id":"tampa-bay-buccaneers"},"arizona-cardinals":{"url":"/arizona-cardinals","title":"Arizona","id":"arizona-cardinals"},"los-angeles-rams":{"url":"/los-angeles-rams","title":"Los Angeles","id":"los-angeles-rams"},"san-francisco-49ers":{"url":"/san-francisco-49ers","title":"San Francisco","id":"san-francisco-49ers"},"seattle-seahawks":{"url":"/seattle-seahawks","title":"Seattle","id":"seattle-seahawks"},"world-football":{"url":"/world-football","title":"Home","id":"world-football"},"world-football/archives":{"url":"/world-football/archives","title":"Archives","id":"world-football/archives"},"epl":{"url":"/epl","title":"Premier League Home","id":"epl"},"transfer-window":{"url":"/transfer-window","title":"Transfers","id":"transfer-window"},"epl/archives":{"url":"/epl/archives","title":"Archives","id":"epl/archives"},"arsenal":{"url":"/arsenal","title":"Arsenal","id":"arsenal"},"bournemouth":{"url":"/bournemouth","title":"Bournemouth","id":"bournemouth"},"brighton-hove-albion":{"url":"/brighton-hove-albion","title":"Brighton and Hove Albion","id":"brighton-hove-albion"},"burnley":{"url":"/burnley","title":"Burnley","id":"burnley"},"chelsea":{"url":"/chelsea","title":"Chelsea","id":"chelsea"},"crystal-palace":{"url":"/crystal-palace","title":"Crystal Palace","id":"crystal-palace"},"everton":{"url":"/everton","title":"Everton","id":"everton"},"huddersfield-town":{"url":"/huddersfield-town","title":"Huddersfield Town","id":"huddersfield-town"},"leicester-city-foxes":{"url":"/leicester-city-foxes","title":"Leicester City","id":"leicester-city-foxes"},"liverpool":{"url":"/liverpool","title":"Liverpool","id":"liverpool"},"manchester-city":{"url":"/manchester-city","title":"Manchester City","id":"manchester-city"},"manchester-united":{"url":"/manchester-united","title":"Manchester United","id":"manchester-united"},"newcastle-united":{"url":"/newcastle-united","title":"Newcastle United","id":"newcastle-united"},"southampton":{"url":"/southampton","title":"Southampton","id":"southampton"},"stoke-city":{"url":"/stoke-city","title":"Stoke City","id":"stoke-city"},"swansea-city":{"url":"/swansea-city","title":"Swansea City","id":"swansea-city"},"tottenham-hotspur":{"url":"/tottenham-hotspur","title":"Tottenham Hotspur","id":"tottenham-hotspur"},"watford-fc":{"url":"/watford-fc","title":"Watford","id":"watford-fc"},"west-bromwich":{"url":"/west-bromwich","title":"West Bromwich Albion","id":"west-bromwich"},"west-ham-united":{"url":"/west-ham-united","title":"West Ham United","id":"west-ham-united"},"uefa-champions-league":{"url":"/uefa-champions-league","title":"Champions League Home","id":"uefa-champions-league"},"uefa-champions-league/archives":{"url":"/uefa-champions-league/archives","title":"Archives","id":"uefa-champions-league/archives"},"ajax":{"url":"/ajax","title":"Ajax","id":"ajax"},"fc-barcelona":{"url":"/fc-barcelona","title":"Barcelona","id":"fc-barcelona"},"bayern-munich":{"url":"/bayern-munich","title":"Bayern Munich","id":"bayern-munich"},"sl-benfica":{"url":"/sl-benfica","title":"Benfica","id":"sl-benfica"},"borussia-dortmund":{"url":"/borussia-dortmund","title":"Borussia Dortmund","id":"borussia-dortmund"},"celtic":{"url":"/celtic","title":"Celtic","id":"celtic"},"cska-moscow":{"url":"/cska-moscow","title":"CSKA Moscow","id":"cska-moscow"},"dynamo-kiev":{"url":"/dynamo-kiev","title":"Dynamo Kiev","id":"dynamo-kiev"},"juventus":{"url":"/juventus","title":"Juventus","id":"juventus"},"as-monaco-fc":{"url":"/as-monaco-fc","title":"Monaco","id":"as-monaco-fc"},"napoli":{"url":"/napoli","title":"Napoli","id":"napoli"},"psv-eindhoven":{"url":"/psv-eindhoven","title":"PSV Eindhoven","id":"psv-eindhoven"},"real-madrid":{"url":"/real-madrid","title":"Real Madrid","id":"real-madrid"},"sporting-portugal":{"url":"/sporting-portugal","title":"Sporting Portugal","id":"sporting-portugal"},"victoria":{"url":"/victoria","title":"Viktoria","id":"victoria"},"serie-a":{"url":"/serie-a","title":"Serie A Home","id":"serie-a"},"serie-a/archives":{"url":"/serie-a/archives","title":"Archives","id":"serie-a/archives"},"ac-milan":{"url":"/ac-milan","title":"AC Milan","id":"ac-milan"},"as-roma":{"url":"/as-roma","title":"AS Roma","id":"as-roma"},"atalanta":{"url":"/atalanta","title":"Atalanta","id":"atalanta"},"benevento-calcio":{"url":"/benevento-calcio","title":"Benevento","id":"benevento-calcio"},"bologna":{"url":"/bologna","title":"Bologna","id":"bologna"},"cagliari":{"url":"/cagliari","title":"Cagliari","id":"cagliari"},"chievo-verona":{"url":"/chievo-verona","title":"Chievo Verona","id":"chievo-verona"},"fc-crotone":{"url":"/fc-crotone","title":"Crotone","id":"fc-crotone"},"fiorentina":{"url":"/fiorentina","title":"Fiorentina","id":"fiorentina"},"genoa":{"url":"/genoa","title":"Genoa","id":"genoa"},"verona":{"url":"/verona","title":"Hellas Verona","id":"verona"},"inter-milan":{"url":"/inter-milan","title":"Inter Milan","id":"inter-milan"},"lazio":{"url":"/lazio","title":"Lazio","id":"lazio"},"sampdoria":{"url":"/sampdoria","title":"Sampdoria","id":"sampdoria"},"sbaduolo":{"url":"/sbaduolo","title":"Sbaduolo","id":"sbaduolo"},"spal-2013″:{"url":"/spal-2013″,"title":"SPAL","id":"spal-2013″},"torino":{"url":"/torino","title":"Torino","id":"torino"},"udinese":{"url":"/udinese","title":"Udinese","id":"udinese"},"la-liga":{"url":"/la-liga","title":"La Liga Home","id":"la-liga"},"la-liga/archives":{"url":"/la-liga/archives","title":"Archives","id":"la-liga/archives"},"cd-alaves":{"url":"/cd-alaves","title":"Alaves","id":"cd-alaves"},"athletic-club":{"url":"/athletic-club","title":"Athletic Club Bilbao","id":"athletic-club"},"atletico-madrid":{"url":"/atletico-madrid","title":"Atletico Madrid","id":"atletico-madrid"},"celta-da-vigo":{"url":"/celta-da-vigo","title":"Celta de Vigo","id":"celta-da-vigo"},"eibar":{"url":"/eibar","title":"Eibar","id":"eibar"},"las-palmas-ud":{"url":"/las-palmas-ud","title":"Las Palmas","id":"las-palmas-ud"},"cd-leganes":{"url":"/cd-leganes","title":"Leganes","id":"cd-leganes"},"malaga-cf":{"url":"/malaga-cf","title":"Malaga CF","id":"malaga-cf"},"rc-deportivo":{"url":"/rc-deportivo","title":"RC Deportivo","id":"rc-deportivo"},"rcd-espanyol":{"url":"/rcd-espanyol","title":"RCD Espanyol","id":"rcd-espanyol"},"real-betis":{"url":"/real-betis","title":"Real Betis","id":"real-betis"},"real-sociedad":{"url":"/real-sociedad","title":"Real Sociedad","id":"real-sociedad"},"sevilla":{"url":"/sevilla","title":"Sevilla","id":"sevilla"},"valencia-cf":{"url":"/valencia-cf","title":"Valencia CF","id":"valencia-cf"},"villarreal-cf":{"url":"/villarreal-cf","title":"Villarreal CF","id":"villarreal-cf"},"mls":{"url":"/mls","title":"MLS Home","id":"mls"},"mls/archives":{"url":"/mls/archives","title":"Archives","id":"mls/archives"},"atlanta-united-fc":{"url":"/atlanta-united-fc","title":"Atlanta United","id":"atlanta-united-fc"},"chicago-fire":{"url":"/chicago-fire","title":"Chicago Fire","id":"chicago-fire"},"colorado-rapids":{"url":"/colorado-rapids","title":"Colorado Rapids","id":"colorado-rapids"},"columbus-crew":{"url":"/columbus-crew","title":"Columbus Crew","id":"columbus-crew"},"dc-united":{"url":"/dc-united","title":"DC United","id":"dc-united"},"fc-dallas":{"url":"/fc-dallas","title":"FC Dallas","id":"fc-dallas"},"houston-dynamo":{"url":"/houston-dynamo","title":"Houston Dynamo","id":"houston-dynamo"},"los-angeles-galaxy":{"url":"/los-angeles-galaxy","title":"Los Angeles Galaxy","id":"los-angeles-galaxy"},"minnesota-united":{"url":"/minnesota-united","title":"Minnesota United","id":"minnesota-united"},"montreal-impact":{"url":"/montreal-impact","title":"Montreal Impact","id":"montreal-impact"},"new-england-revolution":{"url":"/new-england-revolution","title":"New England Revolution","id":"new-england-revolution"},"new-york-red-bulls":{"url":"/new-york-red-bulls","title":"New York Red Bulls","id":"new-york-red-bulls"},"new-york-city-fc":{"url":"/new-york-city-fc","title":"NYCFC","id":"new-york-city-fc"},"orlando-city":{"url":"/orlando-city","title":"Orlando City","id":"orlando-city"},"philadelphia-union":{"url":"/philadelphia-union","title":"Philadelphia Union","id":"philadelphia-union"},"real-salt-lake":{"url":"/real-salt-lake","title":"Real Salt Lake","id":"real-salt-lake"},"san-jose-earthquakes":{"url":"/san-jose-earthquakes","title":"San Jose Earthquakes","id":"san-jose-earthquakes"},"seattle-sounders-fc":{"url":"/seattle-sounders-fc","title":"Seattle Sounders","id":"seattle-sounders-fc"},"toronto-fc":{"url":"/toronto-fc","title":"Toronto FC","id":"toronto-fc"},"sporting-kansas-city":{"url":"/sporting-kansas-city","title":"Sporting Kansas City","id":"sporting-kansas-city"},"portland-timbers":{"url":"/portland-timbers","title":"Portland Timbers","id":"portland-timbers"},"vancouver-whitecaps":{"url":"/vancouver-whitecaps","title":"Vancouver Whitecaps","id":"vancouver-whitecaps"},"international-football":{"url":"/international-football","title":"International Football Home","id":"international-football"},"international-football/archives":{"url":"/international-football/archives","title":"Archives","id":"international-football/archives"},"albania-national-football":{"url":"/albania-national-football","title":"Albania","id":"albania-national-football"},"algeria-national-football":{"url":"/algeria-national-football","title":"Algeria","id":"algeria-national-football"},"argentina":{"url":"/argentina","title":"Argentina","id":"argentina"},"austria":{"url":"/austria","title":"Austria","id":"austria"},"australia-national-football":{"url":"/australia-national-football","title":"Australia","id":"australia-national-football"},"belgium-national-football":{"url":"/belgium-national-football","title":"Belgium","id":"belgium-national-football"},"bosnia-herzegovina-national-football":{"url":"/bosnia-herzegovina-national-football","title":"Bosnia-Herzegovina","id":"bosnia-herzegovina-national-football"},"brazilian-football":{"url":"/brazilian-football","title":"Brazil","id":"brazilian-football"},"cameroon-national-football":{"url":"/cameroon-national-football","title":"Cameroon","id":"cameroon-national-football"},"chile-national-football":{"url":"/chile-national-football","title":"Chile","id":"chile-national-football"},"colombia-national-football":{"url":"/colombia-national-football","title":"Colombia","id":"colombia-national-football"},"costa-rica-national-football":{"url":"/costa-rica-national-football","title":"Costa Rica","id":"costa-rica-national-football"},"croatia-international-football":{"url":"/croatia-international-football","title":"Croatia","id":"croatia-international-football"},"czech-republic-national-football":{"url":"/czech-republic-national-football","title":"Czech Republic","id":"czech-republic-national-football"},"denmark-national-football":{"url":"/denmark-national-football","title":"Denmark","id":"denmark-national-football"},"ecuador-national-football":{"url":"/ecuador-national-football","title":"Ecuador","id":"ecuador-national-football"},"england":{"url":"/england","title":"England","id":"england"},"france":{"url":"/france","title":"France","id":"france"},"germany":{"url":"/germany","title":"Germany","id":"germany"},"ghana-national-football":{"url":"/ghana-national-football","title":"Ghana","id":"ghana-national-football"},"greece-national-football":{"url":"/greece-national-football","title":"Greece","id":"greece-national-football"},"honduras-national-football":{"url":"/honduras-national-football","title":"Honduras","id":"honduras-national-football"},"hungary-national-football":{"url":"/hungary-national-football","title":"Hungary","id":"hungary-national-football"},"iceland-national-football":{"url":"/iceland-national-football","title":"Iceland","id":"iceland-national-football"},"iran-national-football":{"url":"/iran-national-football","title":"Iran","id":"iran-national-football"},"ireland":{"url":"/ireland","title":"Ireland","id":"ireland"},"italy":{"url":"/italy","title":"Italy","id":"italy"},"ivory-coast-national-football":{"url":"/ivory-coast-national-football","title":"Ivory Coast","id":"ivory-coast-national-football"},"japan-national-football":{"url":"/japan-national-football","title":"Japan","id":"japan-national-football"},"mexico-national-football":{"url":"/mexico-national-football","title":"Mexico","id":"mexico-national-football"},"namibia-national-football":{"url":"/namibia-national-football","title":"Namibia","id":"namibia-national-football"},"netherlands":{"url":"/netherlands","title":"Netherlands","id":"netherlands"},"new-zealand-national-football":{"url":"/new-zealand-national-football","title":"New Zealand","id":"new-zealand-national-football"},"nigeria-national-football":{"url":"/nigeria-national-football","title":"Nigeria","id":"nigeria-national-football"},"north-korea-national-football":{"url":"/north-korea-national-football","title":"North Korea","id":"north-korea-national-football"},"northern-ireland":{"url":"/northern-ireland","title":"Northern Ireland","id":"northern-ireland"},"norway-national-football":{"url":"/norway-national-football","title":"Norway","id":"norway-national-football"},"paraguay-national-football":{"url":"/paraguay-national-football","title":"Paraguay","id":"paraguay-national-football"},"poland":{"url":"/poland","title":"Poland","id":"poland"},"portugal-national-football":{"url":"/portugal-national-football","title":"Portugal","id":"portugal-national-football"},"romania-national-football":{"url":"/romania-national-football","title":"Romania","id":"romania-national-football"},"russia":{"url":"/russia","title":"Russia","id":"russia"},"scotland":{"url":"/scotland","title":"Scotland","id":"scotland"},"serbia-national-football":{"url":"/serbia-national-football","title":"Serbia","id":"serbia-national-football"},"slovakia-national-football":{"url":"/slovakia-national-football","title":"Slovakia","id":"slovakia-national-football"},"slovenia-national-football":{"url":"/slovenia-national-football","title":"Slovenia","id":"slovenia-national-football"},"south-africa-national-football":{"url":"/south-africa-national-football","title":"South Africa","id":"south-africa-national-football"},"south-korea-national-football":{"url":"/south-korea-national-football","title":"South Korea","id":"south-korea-national-football"},"spain":{"url":"/spain","title":"Spain","id":"spain"},"sweden":{"url":"/sweden","title":"Sweden","id":"sweden"},"switzerland":{"url":"/switzerland","title":"Switzerland","id":"switzerland"},"turkey-national-football":{"url":"/turkey-national-football","title":"Turkey","id":"turkey-national-football"},"ukraine":{"url":"/ukraine","title":"Ukraine","id":"ukraine"},"united-states":{"url":"/united-states","title":"United States","id":"united-states"},"uruguay-national-football":{"url":"/uruguay-national-football","title":"Uruguay","id":"uruguay-national-football"},"venezuela-national-football":{"url":"/venezuela-national-football","title":"Venezuela","id":"venezuela-national-football"},"wales-national-football":{"url":"/wales-national-football","title":"Wales","id":"wales-national-football"},"sports-odds":{"url":"/sports-odds","title":"Odds","id":"sports-odds"},"college-football":{"url":"/college-football","title":"Home","id":"college-football"},"recruiting":{"url":"/recruiting","title":"Recruiting","id":"recruiting"},"college-football/teams":{"url":"/college-football/teams","title":"Teams","id":"college-football/teams"},"college-football/archives":{"url":"/college-football/archives","title":"Archives","id":"college-football/archives"},"https://www.stubhub.com/ncaa-football-tickets/grouping/122/?gcid=chDIG-_-geoUS-_-genNCAAF-_-dt170201-_-cmpBR_Gen-_-partBleacherReport-_-mktgrBRAND":{"url":"https://www.stubhub.com/ncaa-football-tickets/grouping/122/?gcid=chDIG-_-geoUS-_-genNCAAF-_-dt170201-_-cmpBR_Gen-_-partBleacherReport-_-mktgrBRAND","title":"Tickets","id":"https://www.stubhub.com/ncaa-football-tickets/grouping/122/?gcid=chDIG-_-geoUS-_-genNCAAF-_-dt170201-_-cmpBR_Gen-_-partBleacherReport-_-mktgrBRAND"},"cincinnati-bearcats-football":{"url":"/cincinnati-bearcats-football","title":"Cincinnati","id":"cincinnati-bearcats-football"},"uconn-football":{"url":"/uconn-football","title":"Connecticut","id":"uconn-football"},"east-carolina-football":{"url":"/east-carolina-football","title":"East Carolina","id":"east-carolina-football"},"houston-cougars-football":{"url":"/houston-cougars-football","title":"Houston","id":"houston-cougars-football"},"memphis-tigers-football":{"url":"/memphis-tigers-football","title":"Memphis","id":"memphis-tigers-football"},"navy-football":{"url":"/navy-football","title":"Navy","id":"navy-football"},"smu-mustangs-football":{"url":"/smu-mustangs-football","title":"SMU","id":"smu-mustangs-football"},"south-florida-bulls-football":{"url":"/south-florida-bulls-football","title":"South Florida","id":"south-florida-bulls-football"},"temple-football":{"url":"/temple-football","title":"Temple","id":"temple-football"},"tulane-football":{"url":"/tulane-football","title":"Tulane","id":"tulane-football"},"tulsa-football":{"url":"/tulsa-football","title":"Tulsa","id":"tulsa-football"},"ucf-knights-football":{"url":"/ucf-knights-football","title":"UCF","id":"ucf-knights-football"},"acc-football":{"url":"/acc-football","title":"ACC Home","id":"acc-football"},"acc-football/archives":{"url":"/acc-football/archives","title":"Archives","id":"acc-football/archives"},"boston-college-football":{"url":"/boston-college-football","title":"Boston College","id":"boston-college-football"},"clemson-football":{"url":"/clemson-football","title":"Clemson","id":"clemson-football"},"duke-football":{"url":"/duke-football","title":"Duke","id":"duke-football"},"florida-state-football":{"url":"/florida-state-football","title":"Florida St","id":"florida-state-football"},"georgia-tech-football":{"url":"/georgia-tech-football","title":"Georgia Tech","id":"georgia-tech-football"},"louisville-cardinals-football":{"url":"/louisville-cardinals-football","title":"Louisville","id":"louisville-cardinals-football"},"miami-hurricanes-football":{"url":"/miami-hurricanes-football","title":"Miami (FL)","id":"miami-hurricanes-football"},"unc-football":{"url":"/unc-football","title":"North Carolina","id":"unc-football"},"nc-state-football":{"url":"/nc-state-football","title":"NC State","id":"nc-state-football"},"pitt-football":{"url":"/pitt-football","title":"Pittsburgh","id":"pitt-football"},"syracuse-football":{"url":"/syracuse-football","title":"Syracuse","id":"syracuse-football"},"uva-football":{"url":"/uva-football","title":"Virginia","id":"uva-football"},"virginia-tech-football":{"url":"/virginia-tech-football","title":"Virginia Tech","id":"virginia-tech-football"},"wake-forest-football":{"url":"/wake-forest-football","title":"Wake Forest","id":"wake-forest-football"},"big-12-football":{"url":"/big-12-football","title":"Big 12 Home","id":"big-12-football"},"big-12-football/archives":{"url":"/big-12-football/archives","title":"Archives","id":"big-12-football/archives"},"baylor-football":{"url":"/baylor-football","title":"Baylor","id":"baylor-football"},"iowa-state-football":{"url":"/iowa-state-football","title":"Iowa St","id":"iowa-state-football"},"kansas-jayhawks-football":{"url":"/kansas-jayhawks-football","title":"Kansas","id":"kansas-jayhawks-football"},"kansas-state-football":{"url":"/kansas-state-football","title":"Kansas St","id":"kansas-state-football"},"oklahoma-sooners-football":{"url":"/oklahoma-sooners-football","title":"Oklahoma","id":"oklahoma-sooners-football"},"oklahoma-state-football":{"url":"/oklahoma-state-football","title":"Oklahoma St","id":"oklahoma-state-football"},"tcu-football":{"url":"/tcu-football","title":"TCU","id":"tcu-football"},"texas-longhorns-football":{"url":"/texas-longhorns-football","title":"Texas","id":"texas-longhorns-football"},"texas-tech-football":{"url":"/texas-tech-football","title":"Texas Tech","id":"texas-tech-football"},"wvu-football":{"url":"/wvu-football","title":"West Virginia","id":"wvu-football"},"big-10-football":{"url":"/big-10-football","title":"Big Ten Home","id":"big-10-football"},"big-10-football/archives":{"url":"/big-10-football/archives","title":"Archives","id":"big-10-football/archives"},"illinois-fighting-illini-football":{"url":"/illinois-fighting-illini-football","title":"Illinois","id":"illinois-fighting-illini-football"},"indiana-hoosiers-football":{"url":"/indiana-hoosiers-football","title":"Indiana","id":"indiana-hoosiers-football"},"iowa-hawkeyes-football":{"url":"/iowa-hawkeyes-football","title":"Iowa","id":"iowa-hawkeyes-football"},"maryland-terrapins-football":{"url":"/maryland-terrapins-football","title":"Maryland","id":"maryland-terrapins-football"},"michigan-wolverines-football":{"url":"/michigan-wolverines-football","title":"Michigan","id":"michigan-wolverines-football"},"michigan-state-football":{"url":"/michigan-state-football","title":"Michigan St","id":"michigan-state-football"},"minnesota-golden-gophers-football":{"url":"/minnesota-golden-gophers-football","title":"Minnesota","id":"minnesota-golden-gophers-football"},"nebraska-cornhuskers-football":{"url":"/nebraska-cornhuskers-football","title":"Nebraska","id":"nebraska-cornhuskers-football"},"northwestern-football":{"url":"/northwestern-football","title":"Northwestern","id":"northwestern-football"},"ohio-state-football":{"url":"/ohio-state-football","title":"Ohio St","id":"ohio-state-football"},"penn-state-football":{"url":"/penn-state-football","title":"Penn St","id":"penn-state-football"},"purdue-football":{"url":"/purdue-football","title":"Purdue","id":"purdue-football"},"rutgers-football":{"url":"/rutgers-football","title":"Rutgers","id":"rutgers-football"},"wisconsin-badgers-football":{"url":"/wisconsin-badgers-football","title":"Wisconsin","id":"wisconsin-badgers-football"},"pac-12-football":{"url":"/pac-12-football","title":"Pac-12 Home","id":"pac-12-football"},"pac-10-football/archives":{"url":"/pac-10-football/archives","title":"Archives","id":"pac-10-football/archives"},"arizona-wildcats-football":{"url":"/arizona-wildcats-football","title":"Arizona","id":"arizona-wildcats-football"},"arizona-state-football":{"url":"/arizona-state-football","title":"Arizona St","id":"arizona-state-football"},"cal-bears-football":{"url":"/cal-bears-football","title":"California","id":"cal-bears-football"},"colorado-buffaloes-football":{"url":"/colorado-buffaloes-football","title":"Colorado","id":"colorado-buffaloes-football"},"oregon-ducks-football":{"url":"/oregon-ducks-football","title":"Oregon","id":"oregon-ducks-football"},"oregon-state-football":{"url":"/oregon-state-football","title":"Oregon St","id":"oregon-state-football"},"stanford-football":{"url":"/stanford-football","title":"Stanford","id":"stanford-football"},"ucla-football":{"url":"/ucla-football","title":"UCLA","id":"ucla-football"},"usc-football":{"url":"/usc-football","title":"USC","id":"usc-football"},"utah-utes-football":{"url":"/utah-utes-football","title":"Utah","id":"utah-utes-football"},"washington-huskies-football":{"url":"/washington-huskies-football","title":"Washington","id":"washington-huskies-football"},"washington-state-football":{"url":"/washington-state-football","title":"Washington St","id":"washington-state-football"},"sec-football":{"url":"/sec-football","title":"SEC Home","id":"sec-football"},"sec-football/archives":{"url":"/sec-football/archives","title":"Archives","id":"sec-football/archives"},"alabama-crimson-tide-football":{"url":"/alabama-crimson-tide-football","title":"Alabama","id":"alabama-crimson-tide-football"},"arkansas-razorbacks-football":{"url":"/arkansas-razorbacks-football","title":"Arkansas","id":"arkansas-razorbacks-football"},"auburn-football":{"url":"/auburn-football","title":"Auburn","id":"auburn-football"},"florida-gators-football":{"url":"/florida-gators-football","title":"Florida","id":"florida-gators-football"},"georgia-bulldogs-football":{"url":"/georgia-bulldogs-football","title":"Georgia","id":"georgia-bulldogs-football"},"kentucky-wildcats-football":{"url":"/kentucky-wildcats-football","title":"Kentucky","id":"kentucky-wildcats-football"},"lsu-football":{"url":"/lsu-football","title":"LSU","id":"lsu-football"},"ole-miss-football":{"url":"/ole-miss-football","title":"Mississippi","id":"ole-miss-football"},"mississippi-state-football":{"url":"/mississippi-state-football","title":"Mississippi St","id":"mississippi-state-football"},"missouri-tigers-football":{"url":"/missouri-tigers-football","title":"Missouri","id":"missouri-tigers-football"},"south-carolina-football":{"url":"/south-carolina-football","title":"South Carolina","id":"south-carolina-football"},"tennessee-volunteers-football":{"url":"/tennessee-volunteers-football","title":"Tennessee","id":"tennessee-volunteers-football"},"texas-am-football":{"url":"/texas-am-football","title":"Texas A&M","id":"texas-am-football"},"vanderbilt-football":{"url":"/vanderbilt-football","title":"Vanderbilt","id":"vanderbilt-football"},"independents-football":{"url":"/independents-football","title":"Independents Home","id":"independents-football"},"independents-football/archives":{"url":"/independents-football/archives","title":"Archives","id":"independents-football/archives"},"army-football":{"url":"/army-football","title":"Army","id":"army-football"},"byu-football":{"url":"/byu-football","title":"Brigham Young","id":"byu-football"},"notre-dame-football":{"url":"/notre-dame-football","title":"Notre Dame","id":"notre-dame-football"},"mlb":{"url":"/mlb","title":"Home","id":"mlb"},"fantasy-baseball":{"url":"/fantasy-baseball","title":"Fantasy","id":"fantasy-baseball"},"mlb/teams":{"url":"/mlb/teams","title":"Teams","id":"mlb/teams"},"mlb/archives":{"url":"/mlb/archives","title":"Archives","id":"mlb/archives"},"mlb/odds":{"url":"/mlb/odds","title":"Odds","id":"mlb/odds"},"https://www.stubhub.com/mlb-tickets/grouping/81/?gcid=chDIG-_-geoUS-_-genMLB-_-dt170201-_-cmpBR_Gen-_-partBleacherReport-_-mktgrBRAND":{"url":"https://www.stubhub.com/mlb-tickets/grouping/81/?gcid=chDIG-_-geoUS-_-genMLB-_-dt170201-_-cmpBR_Gen-_-partBleacherReport-_-mktgrBRAND","title":"Tickets","id":"https://www.stubhub.com/mlb-tickets/grouping/81/?gcid=chDIG-_-geoUS-_-genMLB-_-dt170201-_-cmpBR_Gen-_-partBleacherReport-_-mktgrBRAND"},"baltimore-orioles":{"url":"/baltimore-orioles","title":"Baltimore","id":"baltimore-orioles"},"boston-red-sox":{"url":"/boston-red-sox","title":"Boston","id":"boston-red-sox"},"new-york-yankees":{"url":"/new-york-yankees","title":"NY Yankees","id":"new-york-yankees"},"tampa-bay-rays":{"url":"/tampa-bay-rays","title":"Tampa Bay","id":"tampa-bay-rays"},"toronto-blue-jays":{"url":"/toronto-blue-jays","title":"Toronto","id":"toronto-blue-jays"},"chicago-white-sox":{"url":"/chicago-white-sox","title":"Chi White Sox","id":"chicago-white-sox"},"cleveland-indians":{"url":"/cleveland-indians","title":"Cleveland","id":"cleveland-indians"},"detroit-tigers":{"url":"/detroit-tigers","title":"Detroit","id":"detroit-tigers"},"kansas-city-royals":{"url":"/kansas-city-royals","title":"Kansas City","id":"kansas-city-royals"},"minnesota-twins":{"url":"/minnesota-twins","title":"Minnesota","id":"minnesota-twins"},"houston-astros":{"url":"/houston-astros","title":"Houston","id":"houston-astros"},"los-angeles-angels":{"url":"/los-angeles-angels","title":"LA Angels","id":"los-angeles-angels"},"oakland-athletics":{"url":"/oakland-athletics","title":"Oakland","id":"oakland-athletics"},"seattle-mariners":{"url":"/seattle-mariners","title":"Seattle","id":"seattle-mariners"},"texas-rangers":{"url":"/texas-rangers","title":"Texas","id":"texas-rangers"},"atlanta-braves":{"url":"/atlanta-braves","title":"Atlanta","id":"atlanta-braves"},"miami-marlins":{"url":"/miami-marlins","title":"Miami","id":"miami-marlins"},"new-york-mets":{"url":"/new-york-mets","title":"NY Mets","id":"new-york-mets"},"philadelphia-phillies":{"url":"/philadelphia-phillies","title":"Philadelphia","id":"philadelphia-phillies"},"washington-nationals":{"url":"/washington-nationals","title":"Washington","id":"washington-nationals"},"chicago-cubs":{"url":"/chicago-cubs","title":"Chi Cubs","id":"chicago-cubs"},"cincinnati-reds":{"url":"/cincinnati-reds","title":"Cincinnati","id":"cincinnati-reds"},"milwaukee-brewers":{"url":"/milwaukee-brewers","title":"Milwaukee","id":"milwaukee-brewers"},"pittsburgh-pirates":{"url":"/pittsburgh-pirates","title":"Pittsburgh","id":"pittsburgh-pirates"},"st-louis-cardinals":{"url":"/st-louis-cardinals","title":"St Louis","id":"st-louis-cardinals"},"arizona-diamondbacks":{"url":"/arizona-diamondbacks","title":"Arizona","id":"arizona-diamondbacks"},"colorado-rockies":{"url":"/colorado-rockies","title":"Colorado","id":"colorado-rockies"},"los-angeles-dodgers":{"url":"/los-angeles-dodgers","title":"LA Dodgers","id":"los-angeles-dodgers"},"san-diego-padres":{"url":"/san-diego-padres","title":"San Diego","id":"san-diego-padres"},"san-francisco-giants":{"url":"/san-francisco-giants","title":"San Francisco","id":"san-francisco-giants"},"nhl":{"url":"/nhl","title":"Home","id":"nhl"},"nhl-draft":{"url":"/nhl-draft","title":"Draft","id":"nhl-draft"},"nhl/teams":{"url":"/nhl/teams","title":"Teams","id":"nhl/teams"},"nhl/archives":{"url":"/nhl/archives","title":"Archives","id":"nhl/archives"},"nhl/odds":{"url":"/nhl/odds","title":"Odds","id":"nhl/odds"},"https://www.stubhub.com/nhl-tickets/grouping/144/?gcid=chDIG-_-geoUS-_-genNHL-_-dt170201-_-cmpBR_Gen-_-partBleacherReport-_-mktgrBRAND":{"url":"https://www.stubhub.com/nhl-tickets/grouping/144/?gcid=chDIG-_-geoUS-_-genNHL-_-dt170201-_-cmpBR_Gen-_-partBleacherReport-_-mktgrBRAND","title":"Tickets","id":"https://www.stubhub.com/nhl-tickets/grouping/144/?gcid=chDIG-_-geoUS-_-genNHL-_-dt170201-_-cmpBR_Gen-_-partBleacherReport-_-mktgrBRAND"},"boston-bruins":{"url":"/boston-bruins","title":"Boston","id":"boston-bruins"},"buffalo-sabres":{"url":"/buffalo-sabres","title":"Buffalo","id":"buffalo-sabres"},"detroit-red-wings":{"url":"/detroit-red-wings","title":"Detroit","id":"detroit-red-wings"},"florida-panthers":{"url":"/florida-panthers","title":"Florida","id":"florida-panthers"},"montreal-canadiens":{"url":"/montreal-canadiens","title":"Montreal","id":"montreal-canadiens"},"ottawa-senators":{"url":"/ottawa-senators","title":"Ottawa","id":"ottawa-senators"},"tampa-bay-lightning":{"url":"/tampa-bay-lightning","title":"Tampa Bay","id":"tampa-bay-lightning"},"toronto-maple-leafs":{"url":"/toronto-maple-leafs","title":"Toronto","id":"toronto-maple-leafs"},"chicago-blackhawks":{"url":"/chicago-blackhawks","title":"Chicago","id":"chicago-blackhawks"},"colorado-avalanche":{"url":"/colorado-avalanche","title":"Colorado","id":"colorado-avalanche"},"dallas-stars":{"url":"/dallas-stars","title":"Dallas","id":"dallas-stars"},"minnesota-wild":{"url":"/minnesota-wild","title":"Minnesota","id":"minnesota-wild"},"nashville-predators":{"url":"/nashville-predators","title":"Nashville","id":"nashville-predators"},"st-louis-blues":{"url":"/st-louis-blues","title":"St. Louis","id":"st-louis-blues"},"winnipeg-jets":{"url":"/winnipeg-jets","title":"Winnipeg","id":"winnipeg-jets"},"anaheim-ducks":{"url":"/anaheim-ducks","title":"Anaheim","id":"anaheim-ducks"},"arizona-coyotes":{"url":"/arizona-coyotes","title":"Arizona","id":"arizona-coyotes"},"calgary-flames":{"url":"/calgary-flames","title":"Calgary","id":"calgary-flames"},"edmonton-oilers":{"url":"/edmonton-oilers","title":"Edmonton","id":"edmonton-oilers"},"los-angeles-kings":{"url":"/los-angeles-kings","title":"Los Angeles","id":"los-angeles-kings"},"san-jose-sharks":{"url":"/san-jose-sharks","title":"San Jose","id":"san-jose-sharks"},"vancouver-canucks":{"url":"/vancouver-canucks","title":"Vancouver","id":"vancouver-canucks"},"vegas-golden-knights":{"url":"/vegas-golden-knights","title":"Vegas","id":"vegas-golden-knights"},"carolina-hurricanes":{"url":"/carolina-hurricanes","title":"Carolina","id":"carolina-hurricanes"},"columbus-blue-jackets":{"url":"/columbus-blue-jackets","title":"Columbus","id":"columbus-blue-jackets"},"new-jersey-devils":{"url":"/new-jersey-devils","title":"New Jersey","id":"new-jersey-devils"},"new-york-islanders":{"url":"/new-york-islanders","title":"NY Islanders","id":"new-york-islanders"},"new-york-rangers":{"url":"/new-york-rangers","title":"NY Rangers","id":"new-york-rangers"},"philadelphia-flyers":{"url":"/philadelphia-flyers","title":"Philadelphia","id":"philadelphia-flyers"},"pittsburgh-penguins":{"url":"/pittsburgh-penguins","title":"Pittsburgh","id":"pittsburgh-penguins"},"washington-capitals":{"url":"/washington-capitals","title":"Washington","id":"washington-capitals"},"wwe":{"url":"/wwe","title":"Home","id":"wwe"},"wwe-tlc":{"url":"/wwe-tlc","title":"WWE TLC","id":"wwe-tlc"},"wwe/archives":{"url":"/wwe/archives","title":"Archives","id":"wwe/archives"},"wwe-survivor-series":{"url":"/wwe-survivor-series","title":"WWE Survivor Series","id":"wwe-survivor-series"},"pro-wrestling":{"url":"/pro-wrestling","title":"Wrestling Home","id":"pro-wrestling"},"pro-wrestling/archives":{"url":"/pro-wrestling/archives","title":"Archives","id":"pro-wrestling/archives"},"tna-wrestling":{"url":"/tna-wrestling","title":"TNA Home","id":"tna-wrestling"},"tna-wrestling/archives":{"url":"/tna-wrestling/archives","title":"Archives","id":"tna-wrestling/archives"},"mma":{"url":"/mma","title":"Home","id":"mma"},"ufc/archives":{"url":"/ufc/archives","title":"Archives","id":"ufc/archives"},"mma/odds":{"url":"/mma/odds","title":"Odds","id":"mma/odds"},"ufc-217″:{"url":"/ufc-217″,"title":"UFC 217″,"id":"ufc-217″},"nascar":{"url":"/nascar","title":"NASCAR","id":"nascar"},"golf":{"url":"/golf","title":"Golf","id":"golf","subLinks":["golf","golf/archives"]},"golf/archives":{"url":"/golf/archives","title":"Archives","id":"golf/archives"},"tennis":{"url":"/tennis","title":"Tennis","id":"tennis","subLinks":["tennis","tennis/archives"]},"tennis/archives":{"url":"/tennis/archives","title":"Archives","id":"tennis/archives"},"college-basketball":{"url":"/college-basketball","title":"Home","id":"college-basketball"},"college-basketball-recruiting":{"url":"/college-basketball-recruiting","title":"Recruiting","id":"college-basketball-recruiting"},"college-basketball/teams":{"url":"/college-basketball/teams","title":"Teams","id":"college-basketball/teams"},"college-basketball/archives":{"url":"/college-basketball/archives","title":"Archives","id":"college-basketball/archives"},"https://www.stubhub.com/ncaa-basketball-tickets/grouping/333/?gcid=chDIG-_-geoUS-_-genNCAAB-_-dt170201-_-cmpBR_Gen-_-partBleacherReport-_-mktgrBRAND":{"url":"https://www.stubhub.com/ncaa-basketball-tickets/grouping/333/?gcid=chDIG-_-geoUS-_-genNCAAB-_-dt170201-_-cmpBR_Gen-_-partBleacherReport-_-mktgrBRAND","title":"Buy Tickets","id":"https://www.stubhub.com/ncaa-basketball-tickets/grouping/333/?gcid=chDIG-_-geoUS-_-genNCAAB-_-dt170201-_-cmpBR_Gen-_-partBleacherReport-_-mktgrBRAND"},"womens-college-basketball":{"url":"/womens-college-basketball","title":"Women's CBB","id":"womens-college-basketball"},"cincinnati-bearcats-basketball":{"url":"/cincinnati-bearcats-basketball","title":"Cincinnati","id":"cincinnati-bearcats-basketball"},"uconn-basketball":{"url":"/uconn-basketball","title":"Connecticut","id":"uconn-basketball"},"east-carolina-basketball":{"url":"/east-carolina-basketball","title":"East Carolina","id":"east-carolina-basketball"},"houston-cougars-basketball":{"url":"/houston-cougars-basketball","title":"Houston","id":"houston-cougars-basketball"},"memphis-tigers-basketball":{"url":"/memphis-tigers-basketball","title":"Memphis","id":"memphis-tigers-basketball"},"south-florida-bulls-basketball":{"url":"/south-florida-bulls-basketball","title":"South Florida","id":"south-florida-bulls-basketball"},"smu-basketball":{"url":"/smu-basketball","title":"SMU","id":"smu-basketball"},"temple-basketball":{"url":"/temple-basketball","title":"Temple","id":"temple-basketball"},"tulane-basketball":{"url":"/tulane-basketball","title":"Tulane","id":"tulane-basketball"},"tulsa-golden-hurricane-basketball":{"url":"/tulsa-golden-hurricane-basketball","title":"Tulsa","id":"tulsa-golden-hurricane-basketball"},"ucf-basketball":{"url":"/ucf-basketball","title":"UCF","id":"ucf-basketball"},"acc-basketball":{"url":"/acc-basketball","title":"ACC Home","id":"acc-basketball"},"acc-basketball/archives":{"url":"/acc-basketball/archives","title":"Archives","id":"acc-basketball/archives"},"boston-college-basketball":{"url":"/boston-college-basketball","title":"Boston College","id":"boston-college-basketball"},"clemson-basketball":{"url":"/clemson-basketball","title":"Clemson","id":"clemson-basketball"},"duke-basketball":{"url":"/duke-basketball","title":"Duke","id":"duke-basketball"},"florida-state-basketball":{"url":"/florida-state-basketball","title":"Florida St","id":"florida-state-basketball"},"georgia-tech-basketball":{"url":"/georgia-tech-basketball","title":"Georgia Tech","id":"georgia-tech-basketball"},"louisville-cardinals-basketball":{"url":"/louisville-cardinals-basketball","title":"Louisville","id":"louisville-cardinals-basketball"},"miami-hurricanes-basketball":{"url":"/miami-hurricanes-basketball","title":"Miami (FL)","id":"miami-hurricanes-basketball"},"unc-basketball":{"url":"/unc-basketball","title":"North Carolina","id":"unc-basketball"},"nc-state-basketball":{"url":"/nc-state-basketball","title":"NC State","id":"nc-state-basketball"},"notre-dame-basketball":{"url":"/notre-dame-basketball","title":"Notre Dame","id":"notre-dame-basketball"},"pitt-basketball":{"url":"/pitt-basketball","title":"Pittsburgh","id":"pitt-basketball"},"syracuse-basketball":{"url":"/syracuse-basketball","title":"Syracuse","id":"syracuse-basketball"},"uva-basketball":{"url":"/uva-basketball","title":"Virginia","id":"uva-basketball"},"virginia-tech-basketball":{"url":"/virginia-tech-basketball","title":"Virginia Tech","id":"virginia-tech-basketball"},"wake-forest-basketball":{"url":"/wake-forest-basketball","title":"Wake Forest","id":"wake-forest-basketball"},"atlantic-ten-basketball":{"url":"/atlantic-ten-basketball","title":"Atlantic 10 Home","id":"atlantic-ten-basketball"},"atlantic-ten-basketball/archives":{"url":"/atlantic-ten-basketball/archives","title":"Archives","id":"atlantic-ten-basketball/archives"},"davidson-basketball":{"url":"/davidson-basketball","title":"Davidson","id":"davidson-basketball"},"dayton-basketball":{"url":"/dayton-basketball","title":"Dayton","id":"dayton-basketball"},"duquesne-basketball":{"url":"/duquesne-basketball","title":"Duquesne","id":"duquesne-basketball"},"fordham-basketball":{"url":"/fordham-basketball","title":"Fordham","id":"fordham-basketball"},"george-mason-basketball":{"url":"/george-mason-basketball","title":"George Mason ","id":"george-mason-basketball"},"gw-basketball":{"url":"/gw-basketball","title":"George Washington","id":"gw-basketball"},"la-salle-basketball":{"url":"/la-salle-basketball","title":"La Salle","id":"la-salle-basketball"},"umbad-basketball":{"url":"/umbad-basketball","title":"Mbadachusetts","id":"umbad-basketball"},"rhode-island-rams-basketball":{"url":"/rhode-island-rams-basketball","title":"Rhode Island","id":"rhode-island-rams-basketball"},"richmond-spiders-basketball":{"url":"/richmond-spiders-basketball","title":"Richmond","id":"richmond-spiders-basketball"},"saint-louis-billikens-basketball":{"url":"/saint-louis-billikens-basketball","title":"Saint Louis","id":"saint-louis-billikens-basketball"},"st-josephs-basketball":{"url":"/st-josephs-basketball","title":"St. Joseph's","id":"st-josephs-basketball"},"st-bonaventure-basketball":{"url":"/st-bonaventure-basketball","title":"St. Bonaventure","id":"st-bonaventure-basketball"},"virginia-commonwealth-basketball":{"url":"/virginia-commonwealth-basketball","title":"Virginia Commonwealth","id":"virginia-commonwealth-basketball"},"big-12-basketball":{"url":"/big-12-basketball","title":"Big 12 Home","id":"big-12-basketball"},"big-12-basketball/archives":{"url":"/big-12-basketball/archives","title":"Archives","id":"big-12-basketball/archives"},"baylor-basketball":{"url":"/baylor-basketball","title":"Baylor","id":"baylor-basketball"},"iowa-state-basketball":{"url":"/iowa-state-basketball","title":"Iowa St","id":"iowa-state-basketball"},"kansas-jayhawks-basketball":{"url":"/kansas-jayhawks-basketball","title":"Kansas","id":"kansas-jayhawks-basketball"},"kansas-state-basketball":{"url":"/kansas-state-basketball","title":"Kansas St","id":"kansas-state-basketball"},"oklahoma-sooners-basketball":{"url":"/oklahoma-sooners-basketball","title":"Oklahoma","id":"oklahoma-sooners-basketball"},"oklahoma-state-basketball":{"url":"/oklahoma-state-basketball","title":"Oklahoma St","id":"oklahoma-state-basketball"},"tcu-basketball":{"url":"/tcu-basketball","title":"TCU","id":"tcu-basketball"},"texas-longhorns-basketball":{"url":"/texas-longhorns-basketball","title":"Texas","id":"texas-longhorns-basketball"},"texas-tech-basketball":{"url":"/texas-tech-basketball","title":"Texas Tech","id":"texas-tech-basketball"},"wvu-basketball":{"url":"/wvu-basketball","title":"West Virginia","id":"wvu-basketball"},"big-east-basketball":{"url":"/big-east-basketball","title":"Big East Home","id":"big-east-basketball"},"big-east-basketball/archives":{"url":"/big-east-basketball/archives","title":"Archives","id":"big-east-basketball/archives"},"butler-basketball":{"url":"/butler-basketball","title":"Butler","id":"butler-basketball"},"creighton-basketball":{"url":"/creighton-basketball","title":"Creighton","id":"creighton-basketball"},"depaul-basketball":{"url":"/depaul-basketball","title":"DePaul","id":"depaul-basketball"},"georgetown-basketball":{"url":"/georgetown-basketball","title":"Georgetown","id":"georgetown-basketball"},"marquette-basketball":{"url":"/marquette-basketball","title":"Marquette","id":"marquette-basketball"},"providence-friars-basketball":{"url":"/providence-friars-basketball","title":"Providence","id":"providence-friars-basketball"},"seton-hall-basketball":{"url":"/seton-hall-basketball","title":"Seton Hall","id":"seton-hall-basketball"},"st-johns-basketball":{"url":"/st-johns-basketball","title":"St John's","id":"st-johns-basketball"},"villanova-basketball":{"url":"/villanova-basketball","title":"Villanova","id":"villanova-basketball"},"xavier-basketball":{"url":"/xavier-basketball","title":"Xavier","id":"xavier-basketball"},"big-10-basketball":{"url":"/big-10-basketball","title":"Big Ten Home","id":"big-10-basketball"},"big-10-basketball/archives":{"url":"/big-10-basketball/archives","title":"Archives","id":"big-10-basketball/archives"},"illinois-fighting-illini-basketball":{"url":"/illinois-fighting-illini-basketball","title":"Illinois","id":"illinois-fighting-illini-basketball"},"indiana-hoosiers-basketball":{"url":"/indiana-hoosiers-basketball","title":"Indiana","id":"indiana-hoosiers-basketball"},"iowa-hawkeyes-basketball":{"url":"/iowa-hawkeyes-basketball","title":"Iowa","id":"iowa-hawkeyes-basketball"},"maryland-terrapins-basketball":{"url":"/maryland-terrapins-basketball","title":"Maryland","id":"maryland-terrapins-basketball"},"michigan-wolverines-basketball":{"url":"/michigan-wolverines-basketball","title":"Michigan","id":"michigan-wolverines-basketball"},"michigan-state-basketball":{"url":"/michigan-state-basketball","title":"Michigan St","id":"michigan-state-basketball"},"minnesota-golden-gophers-basketball":{"url":"/minnesota-golden-gophers-basketball","title":"Minnesota","id":"minnesota-golden-gophers-basketball"},"nebraska-cornhuskers-basketball":{"url":"/nebraska-cornhuskers-basketball","title":"Nebraska","id":"nebraska-cornhuskers-basketball"},"northwestern-basketball":{"url":"/northwestern-basketball","title":"Northwestern","id":"northwestern-basketball"},"ohio-state-basketball":{"url":"/ohio-state-basketball","title":"Ohio St","id":"ohio-state-basketball"},"penn-state-basketball":{"url":"/penn-state-basketball","title":"Penn St","id":"penn-state-basketball"},"purdue-basketball":{"url":"/purdue-basketball","title":"Purdue","id":"purdue-basketball"},"rutgers-basketball":{"url":"/rutgers-basketball","title":"Rutgers","id":"rutgers-basketball"},"wisconsin-badgers-basketball":{"url":"/wisconsin-badgers-basketball","title":"Wisconsin","id":"wisconsin-badgers-basketball"},"pac-12-basketball":{"url":"/pac-12-basketball","title":"Pacific-12 Home","id":"pac-12-basketball"},"pac-10-basketball/archives":{"url":"/pac-10-basketball/archives","title":"Archives","id":"pac-10-basketball/archives"},"arizona-wildcats-basketball":{"url":"/arizona-wildcats-basketball","title":"Arizona","id":"arizona-wildcats-basketball"},"arizona-state-basketball":{"url":"/arizona-state-basketball","title":"Arizona St","id":"arizona-state-basketball"},"cal-bears-basketball":{"url":"/cal-bears-basketball","title":"California","id":"cal-bears-basketball"},"colorado-buffaloes-basketball":{"url":"/colorado-buffaloes-basketball","title":"Colorado","id":"colorado-buffaloes-basketball"},"oregon-ducks-basketball":{"url":"/oregon-ducks-basketball","title":"Oregon","id":"oregon-ducks-basketball"},"oregon-state-basketball":{"url":"/oregon-state-basketball","title":"Oregon St","id":"oregon-state-basketball"},"stanford-basketball":{"url":"/stanford-basketball","title":"Stanford","id":"stanford-basketball"},"ucla-basketball":{"url":"/ucla-basketball","title":"UCLA","id":"ucla-basketball"},"usc-basketball":{"url":"/usc-basketball","title":"USC","id":"usc-basketball"},"utah-utes-basketball":{"url":"/utah-utes-basketball","title":"Utah","id":"utah-utes-basketball"},"washington-huskies-basketball":{"url":"/washington-huskies-basketball","title":"Washington","id":"washington-huskies-basketball"},"washington-state-basketball":{"url":"/washington-state-basketball","title":"Washington St","id":"washington-state-basketball"},"sec-basketball":{"url":"/sec-basketball","title":"SEC Home","id":"sec-basketball"},"sec-basketball/archives":{"url":"/sec-basketball/archives","title":"Archives","id":"sec-basketball/archives"},"alabama-crimson-tide-basketball":{"url":"/alabama-crimson-tide-basketball","title":"Alabama","id":"alabama-crimson-tide-basketball"},"arkansas-razorbacks-basketball":{"url":"/arkansas-razorbacks-basketball","title":"Arkansas","id":"arkansas-razorbacks-basketball"},"auburn-basketball":{"url":"/auburn-basketball","title":"Auburn","id":"auburn-basketball"},"florida-gators-basketball":{"url":"/florida-gators-basketball","title":"Florida","id":"florida-gators-basketball"},"georgia-bulldogs-basketball":{"url":"/georgia-bulldogs-basketball","title":"Georgia","id":"georgia-bulldogs-basketball"},"kentucky-wildcats-basketball":{"url":"/kentucky-wildcats-basketball","title":"Kentucky","id":"kentucky-wildcats-basketball"},"lsu-basketball":{"url":"/lsu-basketball","title":"LSU","id":"lsu-basketball"},"ole-miss-basketball":{"url":"/ole-miss-basketball","title":"Mississippi","id":"ole-miss-basketball"},"mississippi-state-basketball":{"url":"/mississippi-state-basketball","title":"Mississippi St","id":"mississippi-state-basketball"},"missouri-tigers-basketball":{"url":"/missouri-tigers-basketball","title":"Missouri","id":"missouri-tigers-basketball"},"south-carolina-basketball":{"url":"/south-carolina-basketball","title":"South Carolina","id":"south-carolina-basketball"},"tennessee-volunteers-basketball":{"url":"/tennessee-volunteers-basketball","title":"Tennessee","id":"tennessee-volunteers-basketball"},"texas-am-basketball":{"url":"/texas-am-basketball","title":"Texas A&M","id":"texas-am-basketball"},"vanderbilt-basketball":{"url":"/vanderbilt-basketball","title":"Vanderbilt","id":"vanderbilt-basketball"},"boxing":{"url":"/boxing","title":"Boxing","id":"boxing","subLinks":["boxing","boxing/archives","boxing/odds"]},"boxing/archives":{"url":"/boxing/archives","title":"Archives","id":"boxing/archives"},"boxing/odds":{"url":"/boxing/odds","title":"Odds","id":"boxing/odds"},"nba-2k18″:{"url":"/nba-2k18″,"title":"NBA 2K18″,"id":"nba-2k18″},"mr-olympia":{"url":"/mr-olympia","title":"Mr Olympia","id":"mr-olympia"},"college-baseball":{"url":"/college-baseball","title":"College Baseball","id":"college-baseball"},"formula-1″:{"url":"/formula-1″,"title":"Formula 1″,"id":"formula-1″},"esports":{"url":"/esports","title":"Gaming","id":"esports"},"united-states-womens-national-team":{"url":"/united-states-womens-national-team","title":"USWNT","id":"united-states-womens-national-team"},"trending":{"url":"/trending","title":"Trending","id":"trending"},"https://mag.bleacherreport.com/":{"url":"https://mag.bleacherreport.com/","title":"Mag","id":"https://mag.bleacherreport.com/"},"https://www.stubhub.com/?gcid=chAFF-_-geoUS-_-genAllTix-_-dt170312-_-cmpBR_Main_Nav-_-partBleacherReport":{"url":"https://www.stubhub.com/?gcid=chAFF-_-geoUS-_-genAllTix-_-dt170312-_-cmpBR_Main_Nav-_-partBleacherReport","title":"Tickets","id":"https://www.stubhub.com/?gcid=chAFF-_-geoUS-_-genAllTix-_-dt170312-_-cmpBR_Main_Nav-_-partBleacherReport"},"mobile":{"url":"/mobile","title":"Get The App","id":"mobile"}}},"notification":{"cookie_notice":false,"privacy_notice":false,"smart_banner":false,"mobile_interstitial":false},"page":{"cnn":false,"embedded":false,"force_promo":false,"fromCNNApp":false,"fromNonCNNPartner":false,"layout":"default","social":"false","tsm":0,"tst":0,"site":"NFL","zone":"article","type":"article","id":"2742653″,"article":2742653,"buzz":"top25″,"division":"none","event":"none","fantasy":"none","gp_flag":"","league":"NFL","render_strategy":"article","tag_id":16,"tags":"NFL,Breaking_News,A.J._Green,Jalen_Ramsey","team":"none","writer":"Joseph Zucker"},"playlists":{},"promo":{},"schedules":{"selectedTeam":"2742653″},"scores":{"order":[],"sports":{},"games":{}},"search":{"results":[]},"sections":{},"stub":{},"tags":{"nfl":{"unique_name":"nfl","type":"League","tickets_link":"https://www.stubhub.com/nfl-tickets/grouping/121/?gcid=chAFF-_-geoUS-_-genNFL-_-dt170312-_-cmpBR_NFL-_-partBleacherReport","team_color":null,"tag_id":16,"site":"NFL","short_name":"NFL","logo":"nfl.png","links":{"parent":"https://api.bleacherreport.com/api/v1/tags/football.json","children":"https://api.bleacherreport.com/api/v1/tags/kansas-city-chiefs-vs-new-england-patriots-2017-9-8,philadelphia-eagles-vs-washington-redskins-2017-9-10,oakland-raiders-vs-tennessee-titans-2017-9-10,arizona-cardinals-vs-detroit-lions-2017-9-10,atlanta-falcons-vs-chicago-bears-2017-9-10,pittsburgh-steelers-vs-cleveland-browns-2017-9-10,jacksonville-jaguars-vs-houston-texans-2017-9-10,new-york-jets-vs-buffalo-bills-2017-9-10,baltimore-ravens-vs-cincinnati-bengals-2017-9-10,indianapolis-colts-vs-los-angeles-rams-2017-9-10,seattle-seahawks-vs-green-bay-packers-2017-9-10,carolina-panthers-vs-san-francisco-49ers-2017-9-10,new-york-giants-vs-dallas-cowboys-2017-9-11,new-orleans-saints-vs-minnesota-vikings-2017-9-11,los-angeles-chargers-vs-denver-broncos-2017-9-12,houston-texans-vs-cincinnati-bengals-2017-9-15,philadelphia-eagles-vs-kansas-city-chiefs-2017-9-17,arizona-cardinals-vs-indianapolis-colts-2017-9-17,minnesota-vikings-vs-pittsburgh-steelers-2017-9-17,cleveland-browns-vs-baltimore-ravens-2017-9-17,new-england-patriots-vs-new-orleans-saints-2017-9-17,chicago-bears-vs-tampa-bay-buccaneers-2017-9-17,buffalo-bills-vs-carolina-panthers-2017-9-17,tennessee-titans-vs-jacksonville-jaguars-2017-9-17,new-york-jets-vs-oakland-raiders-2017-9-17,miami-dolphins-vs-los-angeles-chargers-2017-9-17,san-francisco-49ers-vs-seattle-seahawks-2017-9-17,washington-redskins-vs-los-angeles-rams-2017-9-17,dallas-cowboys-vs-denver-broncos-2017-9-17,green-bay-packers-vs-atlanta-falcons-2017-9-18,detroit-lions-vs-new-york-giants-2017-9-19,los-angeles-rams-vs-san-francisco-49ers-2017-9-22,baltimore-ravens-vs-jacksonville-jaguars-2017-9-24,new-orleans-saints-vs-carolina-panthers-2017-9-24,tampa-bay-buccaneers-vs-minnesota-vikings-2017-9-24,denver-broncos-vs-buffalo-bills-2017-9-24,pittsburgh-steelers-vs-chicago-bears-2017-9-24,miami-dolphins-vs-new-york-jets-2017-9-24,new-york-giants-vs-philadelphia-eagles-2017-9-24,atlanta-falcons-vs-detroit-lions-2017-9-24,houston-texans-vs-new-england-patriots-2017-9-24,cleveland-browns-vs-indianapolis-colts-2017-9-24,seattle-seahawks-vs-tennessee-titans-2017-9-24,kansas-city-chiefs-vs-los-angeles-chargers-2017-9-24,cincinnati-bengals-vs-green-bay-packers-2017-9-24,oakland-raiders-vs-washington-redskins-2017-9-25,dallas-cowboys-vs-arizona-cardinals-2017-9-26,chicago-bears-vs-green-bay-packers-2017-9-29,new-orleans-saints-vs-miami-dolphins-2017-10-1,pittsburgh-steelers-vs-baltimore-ravens-2017-10-1,carolina-panthers-vs-new-england-patriots-2017-10-1,tennessee-titans-vs-houston-texans-2017-10-1,detroit-lions-vs-minnesota-vikings-2017-10-1,buffalo-bills-vs-atlanta-falcons-2017-10-1,los-angeles-rams-vs-dallas-cowboys-2017-10-1,cincinnati-bengals-vs-cleveland-browns-2017-10-1,jacksonville-jaguars-vs-new-york-jets-2017-10-1,new-york-giants-vs-tampa-bay-buccaneers-2017-10-1,philadelphia-eagles-vs-los-angeles-chargers-2017-10-1,san-francisco-49ers-vs-arizona-cardinals-2017-10-1,oakland-raiders-vs-denver-broncos-2017-10-1,indianapolis-colts-vs-seattle-seahawks-2017-10-2,washington-redskins-vs-kansas-city-chiefs-2017-10-3,new-england-patriots-vs-tampa-bay-buccaneers-2017-10-6,arizona-cardinals-vs-philadelphia-eagles-2017-10-8,carolina-panthers-vs-detroit-lions-2017-10-8,san-francisco-49ers-vs-indianapolis-colts-2017-10-8,jacksonville-jaguars-vs-pittsburgh-steelers-2017-10-8,buffalo-bills-vs-cincinnati-bengals-2017-10-8,new-york-jets-vs-cleveland-browns-2017-10-8,tennessee-titans-vs-miami-dolphins-2017-10-8,los-angeles-chargers-vs-new-york-giants-2017-10-8,baltimore-ravens-vs-oakland-raiders-2017-10-8,seattle-seahawks-vs-los-angeles-rams-2017-10-8,green-bay-packers-vs-dallas-cowboys-2017-10-8,kansas-city-chiefs-vs-houston-texans-2017-10-9,minnesota-vikings-vs-chicago-bears-2017-10-10,philadelphia-eagles-vs-carolina-panthers-2017-10-13,tampa-bay-buccaneers-vs-arizona-cardinals-2017-10-15,los-angeles-rams-vs-jacksonville-jaguars-2017-10-15,los-angeles-chargers-vs-oakland-raiders-2017-10-15,pittsburgh-steelers-vs-kansas-city-chiefs-2017-10-15,new-york-giants-vs-denver-broncos-2017-10-16,indianapolis-colts-vs-tennessee-titans-2017-10-17,kansas-city-chiefs-vs-oakland-raiders-2017-10-20,tampa-bay-buccaneers-vs-buffalo-bills-2017-10-22,new-orleans-saints-vs-green-bay-packers-2017-10-22,baltimore-ravens-vs-minnesota-vikings-2017-10-22,tennessee-titans-vs-cleveland-browns-2017-10-22,new-york-jets-vs-miami-dolphins-2017-10-22,jacksonville-jaguars-vs-indianapolis-colts-2017-10-22,arizona-cardinals-vs-los-angeles-rams-2017-10-22,carolina-panthers-vs-chicago-bears-2017-10-22,dallas-cowboys-vs-san-francisco-49ers-2017-10-22,cincinnati-bengals-vs-pittsburgh-steelers-2017-10-22,seattle-seahawks-vs-new-york-giants-2017-10-22,denver-broncos-vs-los-angeles-chargers-2017-10-22,atlanta-falcons-vs-new-england-patriots-2017-10-23,washington-redskins-vs-philadelphia-eagles-2017-10-24,miami-dolphins-vs-baltimore-ravens-2017-10-27,minnesota-vikings-vs-cleveland-browns-2017-10-29,san-francisco-49ers-vs-philadelphia-eagles-2017-10-29,oakland-raiders-vs-buffalo-bills-2017-10-29,indianapolis-colts-vs-cincinnati-bengals-2017-10-29,carolina-panthers-vs-tampa-bay-buccaneers-2017-10-29,chicago-bears-vs-new-orleans-saints-2017-10-29,atlanta-falcons-vs-new-york-jets-2017-10-29,los-angeles-chargers-vs-new-england-patriots-2017-10-29,houston-texans-vs-seattle-seahawks-2017-10-29,dallas-cowboys-vs-washington-redskins-2017-10-29,pittsburgh-steelers-vs-detroit-lions-2017-10-30,denver-broncos-vs-kansas-city-chiefs-2017-10-31,arizona-cardinals-vs-dallas-cowboys-2017-8-4,houston-texans-vs-carolina-panthers-2017-8-9,green-bay-packers-vs-minnesota-vikings-2017-10-15,minnesota-vikings-vs-buffalo-bills-2017-8-10,cleveland-browns-vs-houston-texans-2017-10-15,atlanta-falcons-vs-miami-dolphins-2017-8-10,detroit-lions-vs-new-orleans-saints-2017-10-15,miami-dolphins-vs-atlanta-falcons-2017-10-15,new-england-patriots-vs-new-york-jets-2017-10-15,chicago-bears-vs-baltimore-ravens-2017-10-15,san-francisco-49ers-vs-washington-redskins-2017-10-15,washington-redskins-vs-baltimore-ravens-2017-8-10,jacksonville-jaguars-vs-new-england-patriots-2017-8-10,denver-broncos-vs-chicago-bears-2017-8-11,new-orleans-saints-vs-cleveland-browns-2017-8-11,philadelphia-eagles-vs-green-bay-packers-2017-8-11,pittsburgh-steelers-vs-new-york-giants-2017-8-11,tampa-bay-buccaneers-vs-cincinnati-bengals-2017-8-11,san-francisco-49ers-vs-kansas-city-chiefs-2017-8-12,tennessee-titans-vs-new-york-jets-2017-8-12,dallas-cowboys-vs-los-angeles-rams-2017-8-13,oakland-raiders-vs-arizona-cardinals-2017-8-13,detroit-lions-vs-indianapolis-colts-2017-8-13,seattle-seahawks-vs-los-angeles-chargers-2017-8-14,buffalo-bills-vs-philadelphia-eagles-2017-8-17,baltimore-ravens-vs-miami-dolphins-2017-8-17,tampa-bay-buccaneers-vs-jacksonville-jaguars-2017-8-18,minnesota-vikings-vs-seattle-seahawks-2017-8-19,carolina-panthers-vs-tennessee-titans-2017-8-19,kansas-city-chiefs-vs-cincinnati-bengals-2017-8-19,indianapolis-colts-vs-dallas-cowboys-2017-8-19,green-bay-packers-vs-washington-redskins-2017-8-19,new-york-jets-vs-detroit-lions-2017-8-19,new-england-patriots-vs-houston-texans-2017-8-20,los-angeles-rams-vs-oakland-raiders-2017-8-20,denver-broncos-vs-san-francisco-49ers-2017-8-20,chicago-bears-vs-arizona-cardinals-2017-8-20,atlanta-falcons-vs-pittsburgh-steelers-2017-8-20,new-orleans-saints-vs-los-angeles-chargers-2017-8-21,new-york-giants-vs-cleveland-browns-2017-8-22,miami-dolphins-vs-philadelphia-eagles-2017-8-24,carolina-panthers-vs-jacksonville-jaguars-2017-8-24,new-england-patriots-vs-detroit-lions-2017-8-25,kansas-city-chiefs-vs-seattle-seahawks-2017-8-26,buffalo-bills-vs-baltimore-ravens-2017-8-26,arizona-cardinals-vs-atlanta-falcons-2017-8-26,new-york-jets-vs-new-york-giants-2017-8-26,cleveland-browns-vs-tampa-bay-buccaneers-2017-8-26,indianapolis-colts-vs-pittsburgh-steelers-2017-8-26,houston-texans-vs-new-orleans-saints-2017-8-27,los-angeles-chargers-vs-los-angeles-rams-2017-8-27,oakland-raiders-vs-dallas-cowboys-2017-8-27,green-bay-packers-vs-denver-broncos-2017-8-27,chicago-bears-vs-tennessee-titans-2017-8-27,cincinnati-bengals-vs-washington-redskins-2017-8-27,san-francisco-49ers-vs-minnesota-vikings-2017-8-28,cincinnati-bengals-vs-indianapolis-colts-2017-8-31,los-angeles-rams-vs-green-bay-packers-2017-8-31,detroit-lions-vs-buffalo-bills-2017-8-31,jacksonville-jaguars-vs-atlanta-falcons-2017-8-31,philadelphia-eagles-vs-new-york-jets-2017-8-31,new-york-giants-vs-new-england-patriots-2017-8-31,pittsburgh-steelers-vs-carolina-panthers-2017-8-31,washington-redskins-vs-tampa-bay-buccaneers-2017-8-31,miami-dolphins-vs-minnesota-vikings-2017-9-1,cleveland-browns-vs-chicago-bears-2017-9-1,baltimore-ravens-vs-new-orleans-saints-2017-9-1,dallas-cowboys-vs-houston-texans-2017-9-1,tennessee-titans-vs-kansas-city-chiefs-2017-9-1,arizona-cardinals-vs-denver-broncos-2017-9-1,los-angeles-chargers-vs-san-francisco-49ers-2017-9-1,seattle-seahawks-vs-oakland-raiders-2017-9-1,pittsburgh-steelers-vs-detroit-lions-2017-10-29,denver-broncos-vs-kansas-city-chiefs-2017-10-30,buffalo-bills-vs-new-york-jets-2017-11-2,tampa-bay-buccaneers-vs-new-orleans-saints-2017-11-5,baltimore-ravens-vs-tennessee-titans-2017-11-5,los-angeles-rams-vs-new-york-giants-2017-11-5,cincinnati-bengals-vs-jacksonville-jaguars-2017-11-5,indianapolis-colts-vs-houston-texans-2017-11-5,atlanta-falcons-vs-carolina-panthers-2017-11-5,denver-broncos-vs-philadelphia-eagles-2017-11-5,arizona-cardinals-vs-san-francisco-49ers-2017-11-5,washington-redskins-vs-seattle-seahawks-2017-11-5,kansas-city-chiefs-vs-dallas-cowboys-2017-11-5,oakland-raiders-vs-miami-dolphins-2017-11-5,detroit-lions-vs-green-bay-packers-2017-11-6,seattle-seahawks-vs-arizona-cardinals-2017-11-9,pittsburgh-steelers-vs-indianapolis-colts-2017-11-12,minnesota-vikings-vs-washington-redskins-2017-11-12,los-angeles-chargers-vs-jacksonville-jaguars-2017-11-12,new-orleans-saints-vs-buffalo-bills-2017-11-12,green-bay-packers-vs-chicago-bears-2017-11-12,cincinnati-bengals-vs-tennessee-titans-2017-11-12,new-york-jets-vs-tampa-bay-buccaneers-2017-11-12,cleveland-browns-vs-detroit-lions-2017-11-12,houston-texans-vs-los-angeles-rams-2017-11-12,new-york-giants-vs-san-francisco-49ers-2017-11-12,dallas-cowboys-vs-atlanta-falcons-2017-11-12,new-england-patriots-vs-denver-broncos-2017-11-12,miami-dolphins-vs-carolina-panthers-2017-11-13,tennessee-titans-vs-pittsburgh-steelers-2017-11-16,baltimore-ravens-vs-green-bay-packers-2017-11-19,arizona-cardinals-vs-houston-texans-2017-11-19,tampa-bay-buccaneers-vs-miami-dolphins-2017-11-19,washington-redskins-vs-new-orleans-saints-2017-11-19,jacksonville-jaguars-vs-cleveland-browns-2017-11-19,detroit-lions-vs-chicago-bears-2017-11-19,los-angeles-rams-vs-minnesota-vikings-2017-11-19,kansas-city-chiefs-vs-new-york-giants-2017-11-19,buffalo-bills-vs-los-angeles-chargers-2017-11-19,new-england-patriots-vs-oakland-raiders-2017-11-19,cincinnati-bengals-vs-denver-broncos-2017-11-19,philadelphia-eagles-vs-dallas-cowboys-2017-11-19,atlanta-falcons-vs-seattle-seahawks-2017-11-20,minnesota-vikings-vs-detroit-lions-2017-11-23,los-angeles-chargers-vs-dallas-cowboys-2017-11-23,new-york-giants-vs-washington-redskins-2017-11-23,tennessee-titans-vs-indianapolis-colts-2017-11-26,carolina-panthers-vs-new-york-jets-2017-11-26,cleveland-browns-vs-cincinnati-bengals-2017-11-26,tampa-bay-buccaneers-vs-atlanta-falcons-2017-11-26,miami-dolphins-vs-new-england-patriots-2017-11-26,buffalo-bills-vs-kansas-city-chiefs-2017-11-26,chicago-bears-vs-philadelphia-eagles-2017-11-26,new-orleans-saints-vs-los-angeles-rams-2017-11-26,seattle-seahawks-vs-san-francisco-49ers-2017-11-26,jacksonville-jaguars-vs-arizona-cardinals-2017-11-26,denver-broncos-vs-oakland-raiders-2017-11-26,green-bay-packers-vs-pittsburgh-steelers-2017-11-26,houston-texans-vs-baltimore-ravens-2017-11-27,washington-redskins-vs-dallas-cowboys-2017-11-30,tampa-bay-buccaneers-vs-green-bay-packers-2017-12-3,minnesota-vikings-vs-atlanta-falcons-2017-12-3,san-francisco-49ers-vs-chicago-bears-2017-12-3,detroit-lions-vs-baltimore-ravens-2017-12-3,denver-broncos-vs-miami-dolphins-2017-12-3,indianapolis-colts-vs-jacksonville-jaguars-2017-12-3,carolina-panthers-vs-new-orleans-saints-2017-12-3,houston-texans-vs-tennessee-titans-2017-12-3,kansas-city-chiefs-vs-new-york-jets-2017-12-3,new-england-patriots-vs-buffalo-bills-2017-12-3,cleveland-browns-vs-los-angeles-chargers-2017-12-3,los-angeles-rams-vs-arizona-cardinals-2017-12-3,new-york-giants-vs-oakland-raiders-2017-12-3,philadelphia-eagles-vs-seattle-seahawks-2017-12-3,pittsburgh-steelers-vs-cincinnati-bengals-2017-12-4,new-orleans-saints-vs-atlanta-falcons-2017-12-7,oakland-raiders-vs-kansas-city-chiefs-2017-12-10,san-francisco-49ers-vs-houston-texans-2017-12-10,minnesota-vikings-vs-carolina-panthers-2017-12-10,chicago-bears-vs-cincinnati-bengals-2017-12-10,green-bay-packers-vs-cleveland-browns-2017-12-10,detroit-lions-vs-tampa-bay-buccaneers-2017-12-10,indianapolis-colts-vs-buffalo-bills-2017-12-10,seattle-seahawks-vs-jacksonville-jaguars-2017-12-10,washington-redskins-vs-los-angeles-chargers-2017-12-10,tennessee-titans-vs-arizona-cardinals-2017-12-10,new-york-jets-vs-denver-broncos-2017-12-10,dallas-cowboys-vs-new-york-giants-2017-12-10,philadelphia-eagles-vs-los-angeles-rams-2017-12-10,baltimore-ravens-vs-pittsburgh-steelers-2017-12-10,new-england-patriots-vs-miami-dolphins-2017-12-11,denver-broncos-vs-indianapolis-colts-2017-12-14,chicago-bears-vs-detroit-lions-2017-12-16,los-angeles-chargers-vs-kansas-city-chiefs-2017-12-16,philadelphia-eagles-vs-new-york-giants-2017-12-17,cincinnati-bengals-vs-minnesota-vikings-2017-12-17,houston-texans-vs-jacksonville-jaguars-2017-12-17,arizona-cardinals-vs-washington-redskins-2017-12-17,new-york-jets-vs-new-orleans-saints-2017-12-17,miami-dolphins-vs-buffalo-bills-2017-12-17,green-bay-packers-vs-carolina-panthers-2017-12-17,baltimore-ravens-vs-cleveland-browns-2017-12-17,los-angeles-rams-vs-seattle-seahawks-2017-12-17,new-england-patriots-vs-pittsburgh-steelers-2017-12-17,tennessee-titans-vs-san-francisco-49ers-2017-12-17,dallas-cowboys-vs-oakland-raiders-2017-12-17,atlanta-falcons-vs-tampa-bay-buccaneers-2017-12-18,indianapolis-colts-vs-baltimore-ravens-2017-12-23,minnesota-vikings-vs-green-bay-packers-2017-12-23,cleveland-browns-vs-chicago-bears-2017-12-24,atlanta-falcons-vs-new-orleans-saints-2017-12-24,denver-broncos-vs-washington-redskins-2017-12-24,tampa-bay-buccaneers-vs-carolina-panthers-2017-12-24,miami-dolphins-vs-kansas-city-chiefs-2017-12-24,los-angeles-rams-vs-tennessee-titans-2017-12-24,los-angeles-chargers-vs-new-york-jets-2017-12-24,detroit-lions-vs-cincinnati-bengals-2017-12-24,buffalo-bills-vs-new-england-patriots-2017-12-24,jacksonville-jaguars-vs-san-francisco-49ers-2017-12-24,new-york-giants-vs-arizona-cardinals-2017-12-24,seattle-seahawks-vs-dallas-cowboys-2017-12-24,pittsburgh-steelers-vs-houston-texans-2017-12-25,oakland-raiders-vs-philadelphia-eagles-2017-12-25,washington-redskins-vs-new-york-giants-2017-12-31,new-york-jets-vs-new-england-patriots-2017-12-31,carolina-panthers-vs-atlanta-falcons-2017-12-31,houston-texans-vs-indianapolis-colts-2017-12-31,cleveland-browns-vs-pittsburgh-steelers-2017-12-31,green-bay-packers-vs-detroit-lions-2017-12-31,dallas-cowboys-vs-philadelphia-eagles-2017-12-31,chicago-bears-vs-minnesota-vikings-2017-12-31,buffalo-bills-vs-miami-dolphins-2017-12-31,jacksonville-jaguars-vs-tennessee-titans-2017-12-31,cincinnati-bengals-vs-baltimore-ravens-2017-12-31,new-orleans-saints-vs-tampa-bay-buccaneers-2017-12-31,oakland-raiders-vs-los-angeles-chargers-2017-12-31,san-francisco-49ers-vs-los-angeles-rams-2017-12-31,arizona-cardinals-vs-seattle-seahawks-2017-12-31,kansas-city-chiefs-vs-denver-broncos-2017-12-31,afc-east,afc-north,afc-south,nfc-east,nfc-north,nfc-south,afc-west,nfc-west,night-train-lane,roger-goodell,nfl-history,chris-berman,nfl-playoffs,monday-night-football,ed-hochuli,gene-upshaw-nflpa,pro-bowl,nfl-scouting-combine,nfl-free-agency,nfl-rumors,nfl-salary-cap,nfl-predictions,nflpa,nfl-training-camp,2009-nfl-trade-deadline,2009-nfl-combine,2010-nfl-trade-deadline,mock-drafts,retired-nfl,nfl-power-rankings,nfl-picks,nfl-playoff-scenarios,nfl-playoff-predictions,2011-nfl-trade-deadline,2012-nfl-trade-deadline,2013-nfl-trade-deadline,nfl-trade-rumors,nfl-free-agency-2011,super-bowl-2012,hugeupside,nfl1000,nfl-odds-betting,nfl-free-agent,2014-nfl-combine,2014-nfl-draft,2014-nfl-mock-draft,2014-nfl-playoffs,2014-nfl-trade-deadline,2014-pro-bowl,2015-pro-bowl,2015-super-bowl,2015-nfl-draft,2015-nfl-combine,2015-nfl-mock-draft,2015-nfl-trade-deadline,2015-nfl-playoffs,nfc,OBJ-x-Drake,Follow-the-NFL-Draft-Shakeup,Rams-Trade-for-Number-1-Pick,Eagles-Trade-for-Number-2-Pick,laremy-tunsil-saga,nfl-twitter-account-hacked,nfl-says-goodbye-to-buddy-ryan,vick-reaction,afc,nfl-hall-of-fame,2016-nfl-hof-game,hard-knocks,2016-nfl-preseason,shawn-oakman,chris-canty,jack-allen,will-hill,avery-patterson,christo-bilukidi,dj-roberts,dexter-moody,marrio-norman,jeff-scott,lakendrick-ross,dwayne-bowe,brian-hartline,randy-starks,tim-smith,scott-solomon,johnny-manziel,mike-pettine,ryan-lee,kyle-auffray,michael-vick,heath-miller,matt-spaeth,shaun-suisham,clifton-geathers,garrett-hartley,will-allen,kaycee-ike,deion-belue,jawan-jamison,antrel-rolle,will-montgomery,tana-patrick,tayo-fabuluje,josh-wilson,braxston-cave,travis-lewis,phillip-hunt,reese-wiggins,sean-richardson,mike-neal,alonzo-harris,chase-ford,travis-partridge,andy-cruse,tyrone-walker,mike-mohamed,chris-polk,sam-longo,tim-cornett,lance-louis,todd-herremans,chad-anderson,tyler-hoover,cameron-white,jonathan-newsome,vick-ballard,eric-pike,kameron-jackson,nnamdi-obukwelu,jonathon-sharpe,eric-thomas,fn-lutz,nukeese-richardson,toby-gerhart,trevor-gillette,brandon-wimberly,sammie-hill,jamon-meredith,william-moore,allen-bradford,obrien-schofield,phillip-adams,matt-yoklic,jabin-sambrano,theo-agnew,jerricho-cotchery,dwan-edwards,colin-cole,richie-brockel,phillipkeith-manley,anthony-morales,mike-mcglynn,mike-golic,marcus-thompson,jorvorskie-lane,tim-jennings,jeremiah-warren,aaron-burks,henry-melton,steven-jenkins,ryne-giddins,mark-joyce,james-ruffin,tj-fatinikun,kyle-brindza,andre-fluellen,michael-carter,anthony-dixon,marcus-thigpen,bryce-brown,xavius-boyd,caleb-holley,kamaal-mcilwain,derek-brim,damien-jacobs,jason-fox,lamichael-james,tevin-mims,tariq-edwards,rantavious-wooten,andrew-wilson,zack-bowman,steven-baker,evan-finkenberg,ryan-rau,bradley-fletcher,eric-martin,scott-chandler,eathyn-manumaleuna,lt-tuipulotu,wilson-van-hooser,calvin-pace,willie-colon,chris-owusu,jaiquawn-jarrett,zac-stacy,andrew-furney,brandon-meriweather,george-selvie,trumaine-mcbride,craig-dahl,james-gayle,jayron-hosley,adam-gress,preston-parker,dallas-reynolds,damontre-moore,kyle-sebetic,danny-mccray,marvin-robinson,jeremy-mincey,tyler-clutts,joseph-randle,evan-wilson,glasco-martin,dartwan-bush,dallas-walker,demeco-ryans,brad-jones,miles-austin,riley-cooper,brandon-bair,john-fulton,seyi-ajirotutu,jerome-couplin,quron-pratt,anthony-mccoy,jackson-jeffcoat,justin-rogers,quandon-christian,jr-carr,stephen-campbell,jake-mcdonough,kyshoen-jarrett,owen-daniels,james-casey,louis-vasquez,mitch-ewald,josh-bush,omar-bolden,curtis-marsh,cody-larsen,ben-grubbs,jason-avant,paul-fanaika,jairus-campbell,deon-anthony,ryan-mckee,curtis-lofton,larry-asante,roy-helu,jeremy-deering,jansen-watson,rahsaan-vaughn,karl-williams,jacoby-jones,mike-nolan,mike-scifres,johnnie-troutman,micah-hatfield,dj-johnson,kyle-miller,cordarro-law,khalil-wilkes,chase-tenpenny,lamarr-woodley,lequan-lewis,kadeem-williams,derrell-johnson,matt-daniels,cj-akins,tre-mason,michael-philipp,morgan-breslin,tarvaris-jackson,fred-jackson,cary-williams,demarcus-dobbs,ronald-johnson,clint-gresham,andru-pulu,brandon-denmark,morrell-presley,thomas-wolfe,nfl-honors-september-11,mnf-live-coverage,tnf-live-coverage,snf-live-coverage,sunday-nfl-live-coverage,fakebrady,nfl-icymi,nfl-reactions,cities,future-nfl-stars,nfl-draft,brady-deflategate-suspension-reinstated,br-nfl-features,falcons-vs-buccaneers-11-3-2016,bills-vs-seahawks-11-7-2016,broncos-vs-raiders-11-6-2016,ravens-vs-browns-11-10-2016,bengals-vs-giants-11-14-2016,seahawks-vs-patriots-11-13-2016,nfl-salute-to-service,saints-vs-panthers-11-17-2016,texans-vs-raiders-11-21-2016,redskins-vs-packers-11-20-2016,mnf-eagles-vs-packers-11-28-2016,chiefs-vs-broncos-11-27-2016,redskins-vs-cowboys-11-24-2016,steelers-vs-colts-11-24-2016,vikings-vs-cowboys-12-1-2016,panthers-vs-seahawks-12-4-2016,colts-vs-jets-12-5-2016,cleat-week,chiefs-vs-raiders-12-8-2016,cowboys-vs-giants-12-11-2016-snf,ravens-vs-patriots-12-12-2016,nfl-playoff-picture,rams-vs-seahawks-12-15-2016,bucs-vs-cowboys-12-15-2016,panthers-vs-redskins-12-15-2016,bucs-vs-cowboys-12-18-2016,panthers-vs-redskins-12-18-2016,panthers-vs-redskins-12-19-2016,dolphins-vs-jets-12-17-2016,2017-nfl-pro-bowl,nfl-coaching-carousel,super-bowl-opening-night,super-bowl-li-reads,super-bowl-reactions,2017-pro-football-hof-clbad,reaction-to-nfl-awards,sb-li-halftime-show,sb-li-commercials,super-bowl,super-bowl-li-mvp,super-bowl-li,super-bowl-buzz,john-ross-breaks-40-record,myles-garrett-wows-at-combine,garoppolo-goodbye-hoax,demarcus-ware-retires,marshawn-agrees-to-raiders-contract,aaron-hernandez-commits-suicide,nfl-injuries,nfl-highlights,fantasy-football,adrian-peterson-signs-with-saints,bills-fire-gm-whaley,tom-brady-concussion-,vick,vance-joseph,anthony-lynn,dirk-koetter,todd-bowles,doug-pederson,dan-quinn,derek-carr-gets-paid,panthers-fire-gettleman,oj-simpson-parole-hearing,2017-nfl-first-look,ezekiel-elliott-suspended,bucs-cut-roberto-aguayo,chiefs-vs-seahawks-2017-8-25,elliott-can-play-again,nfl-cleat-heat,nest-stream,insane-nfl-week-3-finishes,demaurice-smith,fanatics-nfl-links-depot,trubisky-debut-reaction,nfl-trade-deadline-2017.json"},"href":"https://api.bleacherreport.com/api/v1/tags/nfl.json","display_name":"NFL","color2″:"D70C08″,"color1″:"003369″},"breaking-news":{"unique_name":"breaking-news","type":"Tag","tickets_link":null,"team_color":null,"tag_id":7021,"site":null,"short_name":null,"logo":"breaking_news.png","links":{"parent":null,"children":null},"href":"https://api.bleacherreport.com/api/v1/tags/breaking-news.json","display_name":"Breaking News","color2″:null,"color1″:null},"aj-green":{"unique_name":"aj-green","type":"Person","tickets_link":null,"team_color":"FB4F14″,"tag_id":14876,"site":null,"short_name":null,"logo":"aj_green.png","links":{"parent":"https://api.bleacherreport.com/api/v1/tags/cincinnati-bengals.json","children":null},"href":"https://api.bleacherreport.com/api/v1/tags/aj-green.json","display_name":"A.J. Green","color2″:null,"color1″:null},"jalen-ramsey":{"unique_name":"jalen-ramsey","type":"Person","tickets_link":null,"team_color":"006778″,"tag_id":95016,"site":null,"short_name":"","logo":null,"links":{"parent":"https://api.bleacherreport.com/api/v1/tags/jacksonville-jaguars.json","children":null},"href":"https://api.bleacherreport.com/api/v1/tags/jalen-ramsey.json","display_name":"Jalen Ramsey","color2″:"","color1″:""}},"template":{"html":{"clbadName":"no-js","lang":"en"},"title":"A.J. Green Chokes Jalen Ramsey, Throws Punches After Being Shoved; Both Ejected | Bleacher Report","meta_tags":{"aol-te-auth":"1c424580-0f86-4d9b-88b2-bc8c0d029d4c","blitz":"mu-6e4ce5cd-57f20d11-7c0ecee9-d55c79e2″,"msvalidate.01″:"7A63840181953B2A5A1FEA25FB45A991″,"robots":"NOODP,NOYDIR","verify-v1″:"+Ntj422Jc4V03qgBqLYbF3LMvrursV0X2btn2Zoqn9w=","description":"Week 9 ended early for Cincinnati Bengals wide receiver A.J. Green and Jacksonville Jaguars cornerback Jalen Ramsey after they were ejected from Sunday's game in the first half, ESPN's Adam Schefter reported…","keywords":"NFL, Breaking News, A.J. Green, Jalen Ramsey","viewport":"width=device-width, initial-scale=1″,"fb:app_id":"135174055162″,"al:iphone:url":"teamstream://article/bleacherreport.com/articles/2742653-aj-green-chokes-jalen-ramsey-throws-punches-after-being-shoved-both-ejected","al:iphone:app_store_id":"418075935″,"al:iphone:app_name":"Bleacher Report","al:ipad:url":"teamstream://article/bleacherreport.com/articles/2742653-aj-green-chokes-jalen-ramsey-throws-punches-after-being-shoved-both-ejected","al:ipad:app_store_id":"484725748″,"al:ipad:app_name":"Bleacher Report","al:android:url":"https://bleacherreport.com/articles/2742653-aj-green-chokes-jalen-ramsey-throws-punches-after-being-shoved-both-ejected","al:android:app_name":"Bleacher Report","al:android:package":"com.bleacherreport.android.teamstream","al:web:url":"https://bleacherreport.com/articles/2742653-aj-green-chokes-jalen-ramsey-throws-punches-after-being-shoved-both-ejected","og:site_name":"Bleacher Report","og:locale":"en_US","p:domain_verify":"0c768466449ebb550411234d6d4ffc30″,"theme-color":"#000″,"twitter:app:name:iphone":"Bleacher Report","twitter:app:id:iphone":"418075935″,"twitter:app:name:ipad":"Bleacher Report","twitter:app:id:ipad":"484725748″,"twitter:app:name:googleplay":"Bleacher Report","twitter:app:id:googleplay":"com.bleacherreport.android.teamstream","twitter:widgets:new-embed-design":"on","twitter:site":"@bleacherreport","article:publisher":"https://www.facebook.com/bleacherreport","author":"Joseph Zucker","og:description":"Week 9 ended early for Cincinnati Bengals wide receiver A.J. Green and Jacksonville Jaguars cornerback Jalen Ramsey after they were ejected from Sunday's game in the first half, ESPN's Adam Schefter reported…","og:image":"https://img.bleacherreport.net/img/images/photos/003/706/104/hi-res-e2d61839d3ee0c67e02bff5cbba713e2_crop_exact.jpg?w=1200&h=1200&q=75″,"og:title":"A.J. Green Chokes Jalen Ramsey, Throws Punches After Being Shoved; Both Ejected","og:type":"article","og:url":"https://bleacherreport.com/articles/2742653-aj-green-chokes-jalen-ramsey-throws-punches-after-being-shoved-both-ejected","pubdate":"2017-11-05T14:35:08-05:00″,"thumbnail":"https://img.bleacherreport.net/img/images/photos/003/706/104/hi-res-e2d61839d3ee0c67e02bff5cbba713e2_crop_exact.jpg?w=1200&h=1200&q=75″,"twitter:app:url:googleplay":"https://bleacherreport.com/articles/2742653-aj-green-chokes-jalen-ramsey-throws-punches-after-being-shoved-both-ejected","twitter:app:url:ipad":"teamstream://article/bleacherreport.com/articles/2742653-aj-green-chokes-jalen-ramsey-throws-punches-after-being-shoved-both-ejected","twitter:app:url:iphone":"teamstream://article/bleacherreport.com/articles/2742653-aj-green-chokes-jalen-ramsey-throws-punches-after-being-shoved-both-ejected","twitter:card":"summary_large_image","twitter:description":"Week 9 ended early for Cincinnati Bengals wide receiver A.J. Green and Jacksonville Jaguars cornerback Jalen Ramsey after they were ejected from Sunday's game in the first half, ESPN's Adam Schefter reported…","twitter:image":"https://img.bleacherreport.net/img/images/photos/003/706/104/hi-res-e2d61839d3ee0c67e02bff5cbba713e2_crop_exact.jpg?w=1200&h=1200&q=75″,"twitter:title":"A.J. Green Chokes Jalen Ramsey, Throws Punches After Being Shoved; Both Ejected","twitter:url":"https://bleacherreport.com/articles/2742653-aj-green-chokes-jalen-ramsey-throws-punches-after-being-shoved-both-ejected"},"scripts":[{"key":"badytics-chartbeat-top","content":"ntvar _sf_startpt = (new Date()).getTime()ntvar _sf_async_config = _sf_async_config || {};nt_sf_async_config.domain = "bleacherreport.com";nt_sf_async_config.uid = 45648;nt_sf_async_config.path = "/";ntvar _cbm = _cbm || [];nt_cbm.push(["readyForTesting", true]);n"},{"key":"schema.org","content":"{"@context":"https://schema.org","@type":"NewsArticle","keywords":"NFL,Breaking_News,A.J._Green,Jalen_Ramsey","isFamilyFriendly":true,"inLanguage":"English","mainEntityOfPage":"Week 9 ended early for Cincinnati Bengals wide receiver A.J. Green and Jacksonville Jaguars cornerback Jalen Ramsey after they were ejected from Sunday's game in the first half, ESPN's Adam Schefter reported…","headline":"A.J. Green Chokes Jalen Ramsey, Throws Punches After Being Shoved; Both Ejected","thumbnailURL":"https://img.bleacherreport.net/img/images/photos/003/706/104/hi-res-e2d61839d3ee0c67e02bff5cbba713e2_crop_north.jpg?1509910236&w=630&h=420″,"image":{"type":"ImageObject","url":"https://img.bleacherreport.net/img/images/photos/003/706/104/hi-res-e2d61839d3ee0c67e02bff5cbba713e2_crop_north.jpg?1509910236&w=630&h=420″},"datePublished":"2017-11-05T14:35:08-05:00″,"dateModified":"2017-11-06T00:39:58-05:00″,"author":{"@type":"Person","name":"Joseph Zucker","jobTitle":"Featured Columnist"},"publisher":{"@type":"Organization","name":"Bleacher Report","url":"https://bleacherreport.com","logo":{"type":"ImageObject","url":"https://static-badets.bleacherreport.com/img/br_60_height.png","width":"80″,"height":"60″}},"description":"Week 9 ended early for Cincinnati Bengals wide receiver A.J. Green and Jacksonville Jaguars cornerback Jalen Ramsey after they were ejected from Sunday's game in the first half, ESPN's Adam Schefter reported…","about":"Week 9 ended early for Cincinnati Bengals wide receiver A.J. Green and Jacksonville Jaguars cornerback Jalen Ramsey after they were ejected from Sunday's game in the first half, ESPN's Adam Schefter reported…"}","type":"application/ld+json"},{"key":"twitter","src":"https://platform.twitter.com/widgets.js","async":true}],"styles":[{"href":"https://static-badets.bleacherreport.com/css/global.9f18179b28919e5206a94e249b50b837.css","key":"globalCSS","type":"text/css","rel":"stylesheet"},{"href":"https://static-badets.bleacherreport.com/css/atomic.5d983860ffb5a8adf8f22fa3ee46d201.css","key":"atomicCSS","type":"text/css","rel":"stylesheet"}],"links":[{"key":"manifest","rel":"manifest","href":"/manifest.json"},{"key":"safariMaskIcon","rel":"mask-icon","href":"/img/favicon/safariMaskIcon.svg","color":"#000000″},{"key":"appleTouchIcon","rel":"apple-touch-icon","sizes":"180×180″,"href":"/img/favicon/appleTouchIcon.png"},{"key":"icon32″,"rel":"icon","sizes":"32×32″,"href":"/img/favicon/favicon32.png"},{"key":"icon16″,"rel":"icon","sizes":"16×16″,"href":"/img/favicon/favicon16.png"},{"key":"ampLink","rel":"amphtml","href":"https://syndication.bleacherreport.com/amp/2742653-aj-green-chokes-jalen-ramsey-throws-punches-after-being-shoved-both-ejected.amp.html"},{"key":"androidLink","rel":"alternate","href":"android-app://com.bleacherreport.android.teamstream/http/bleacherreport.com/articles/2742653-aj-green-chokes-jalen-ramsey-throws-punches-after-being-shoved-both-ejected"},{"key":"androidTsLink","rel":"alternate","href":"android-app://com.bleacherreport.android.teamstream/teamstream/article/bleacherreport.com/articles/2742653-aj-green-chokes-jalen-ramsey-throws-punches-after-being-shoved-both-ejected"},{"key":"iosLink","rel":"alternate","href":"ios-app://418075935/http/bleacherreport.com/articles/2742653-aj-green-chokes-jalen-ramsey-throws-punches-after-being-shoved-both-ejected"},{"key":"canonicalLink","rel":"canonical","href":"https://bleacherreport.com/articles/2742653-aj-green-chokes-jalen-ramsey-throws-punches-after-being-shoved-both-ejected"},{"key":"oembedJSON","rel":"alternate","href":"https://bleacherreport.com/oembed?url=http%3A%2F%2Fbleacherreport.com%2Farticles%2F2742653-aj-green-chokes-jalen-ramsey-throws-punches-after-being-shoved-both-ejected","type":"application/json+oembed"},{"key":"oembedXML","rel":"alternate","href":"https://bleacherreport.com/oembed?url=http%3A%2F%2Fbleacherreport.com%2Farticles%2F2742653-aj-green-chokes-jalen-ramsey-throws-punches-after-being-shoved-both-ejected&format=xml","type":"application/xml+oembed"}]},"tracks":{},"ui":{"badetURL":"https://static-badets.bleacherreport.com","comments":true,"scrollPlay":true,"skinAd_exists":true,"teamStreamLoading":false,"teamStreamLimit":60,"topAd_exists":true,"trendingLimit":60,"userAgent":{"family":"Chrome","major":"58″,"minor":"0″,"patch":"3029″,"device":{"family":"Other","major":"0″,"minor":"0″,"patch":"0″},"os":{"family":"Mac OS X","major":"10″,"minor":"12″,"patch":"5″}},"videosInViewport":[],"bundleName":"bundle.af6db725a7d4660e33bb.js","referrer":"https://www.bing.com/","hideGettyCopyright":false,"hideFooterLinks":false,"hidePrivacyNotice":false,"hideNav":false,"hideScores":false,"hideShare":false,"hide":{},"isEmbedded":false,"isFromCnn":false,"customBrowser":false,"isMobileDevice":false,"os":null,"isSettingCookie":false,"pageType":"article","currentPage":"2742653″,"url":"https://bleacherreport.com/articles/2742653″},"user":{"username":null,"type":"Anonymous","tags":["college-basketball","college-football","mlb","nba","nfl","world-football"],"roles":[],"profile_id":null,"phone":null,"permissions":[],"last_name":null,"id":null,"first_name":null,"facebook_id":null,"email":null,"devices":[],"country":"US","siteLocale":"USA","trackingId":"0be4c4a2-016c-47aa-9047-dd5ed0201da9″}};
–>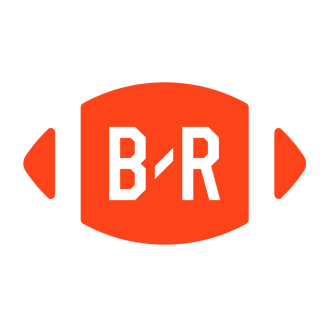 Logan Bowles/Getty Images
Week 9 ended early for Cincinnati Bengals wide receiver A.J. Green and Jacksonville Jaguars cornerback Jalen Ramsey after they were ejected from Sunday's game in the first half, ESPN's Adam Schefter reported.
On the next-to-last play of the first half, Ramsey shoved Green. Green responded by putting Ramsey in a headlock, pulling him down to the ground and punching him in the helmet. Players from both teams then got into a shoving match before referees restored order.
Bleacher Report @BleacherReport

A.J. Green and Jalen Ramsey were ejected for fighting at the end of the first half #CINvsJAX (via @BrentASJax) https://t.co/PPDEzHB3OW
Ramsey "was informed that he was ejected because the referee thought he threw a punch," per Ian Rapoport of NFL Network.
The tension between Green and Ramsey had been building throughout the game:
Mike Kaye @mike_e_kaye

Jalen Ramsey is TALKING to AJ Green a lot in between plays. He's been animated on this drive. #Jaguars
Brent Martineau @BrentASJax

The AJ Green and Jalen Ramsey trash talk has Green chirping at entire Jags defense. This is getting chippy.
After the game, Green said the accumulation of hits from Ramsey throughout the contest led to his reaction, per Paul Dehner of the Cincinnati Enquirer.
Fox Sports' officiating expert Mike Pereira said he and fellow badyst Dean Blandino thought Ramsey's ejection was unwarranted. NFL Network's Brian Billick also thought his punishment didn't fit his involvement in the altercation:
Brian Billick @CoachBillick

Why was Ramsey ejected? From what I've seen…he got choked and superplexed. Didn't see him retaliate.
Green, on the other hand, may face additional repercussions from the league.
The NFL fined Andre Johnson and Cortland Finnegan each $25,000 when they got into a fight during a game in 2010. In a somewhat different situation, New York Giants wide receiver Odell Beckham Jr. received a one-game suspension for picking up three personal foul penalties in a December 2015 game against the Carolina Panthers. Beckham also delivered a helmet-to-helmet hit against Panthers cornerback Josh Norman.
Considering the Bengals rank 27th in offensive efficiency, per Football Outsiders, the last thing they need is to be without Green for what should be an important game against the Tennessee Titans in Week 10.
via Bleacher Report

via Bleacher Report

via Bleacher Report

Source link