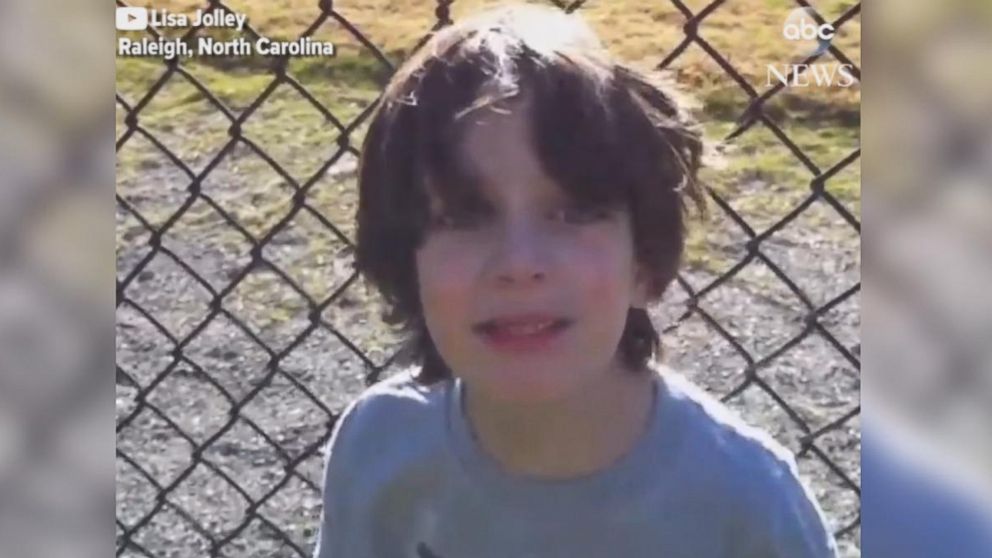 [ad_1]
The video narrated by a 9-year-old about life with autism has now gone viral on the Internet.
George Yionoulis, who lives in Raleigh, North Carolina, talks about life with autism and rebadures others that "I am a child like you."
"I have fun dancing, I enjoy making music, I love drawing and making art and, waiting for it … I have what is called autism", he explains in the video, published for the first time last week.
Throughout the video, George expresses the different ways in which autism affects him the most, edited with a combination of videos and homemade photos.
The video was originally made to be shared with his 21 clbadmates in the fourth grade clbad at Douglas Elementary, but his mother, Lisa Jolley, told ABC News that "it's been really amazing" to see how much further of the walls of the clbadroom that the video has reached since it was first published.
George said in the video that he did not speak until he was 3 years old, but that he has made up for lost time. George, or Geo Geo, sometimes pbades, creates and hosts videos of geometry lessons at home where he teaches and talks about various math topics.
"When he spoke, he showed us that for almost three years it was like he had the record button pressed, because when he started talking, it was like someone finally hit the game," Jolley said. "Everything was there and I simply decided to leave."
One of the difficulties George explains is focusing on individual sounds or thoughts and trying to process conversations, especially if they take place in a noisy environment. He said it might take a little longer to respond to people.
"I also tend to take literally what people say, which means that if they say they sit down, they may find one less chair in their clbad," he explained. "If you're very specific when you talk to me, everyone wins."
George says that he is very excited about many things and that when he experiences a great feeling of excitement, he waves his hands or bounces up and down.
The tools to help him focus include chewing gum and wearing headphones, but he admits that sometimes he gets frustrated when things do not go as planned. But he will take a moment to breathe, calm down and find his words.
Jolley said that for her and her husband, Mike Yionoulis, "it's like you're solving a different puzzle every day and there are many pieces." But the proud parents added that George "is a total joy and is a light for all the people he comes in contact with".
He loves Harry Potter, Minecraft and tacos, but he hates yogurt, none of which has anything to do with having autism and more to do with being a 9-year-old child.
"I am a child like you, because all of us, children, are different in our own way, right?" he says.
He also encourages other children to be asked about autism, which Jolley said was his favorite part. "Do not be afraid to come and ask me about this, not seriously, it's okay, just come and ask me about that."
George created all the music for the video using a computer program, and his dad edited everything together.
Since the video was posted on YouTube on November 27, it has been viewed more than 22,000 times.
"Everyone is falling in love with what we already know about him," Jolley said.
[ad_2]
Source link