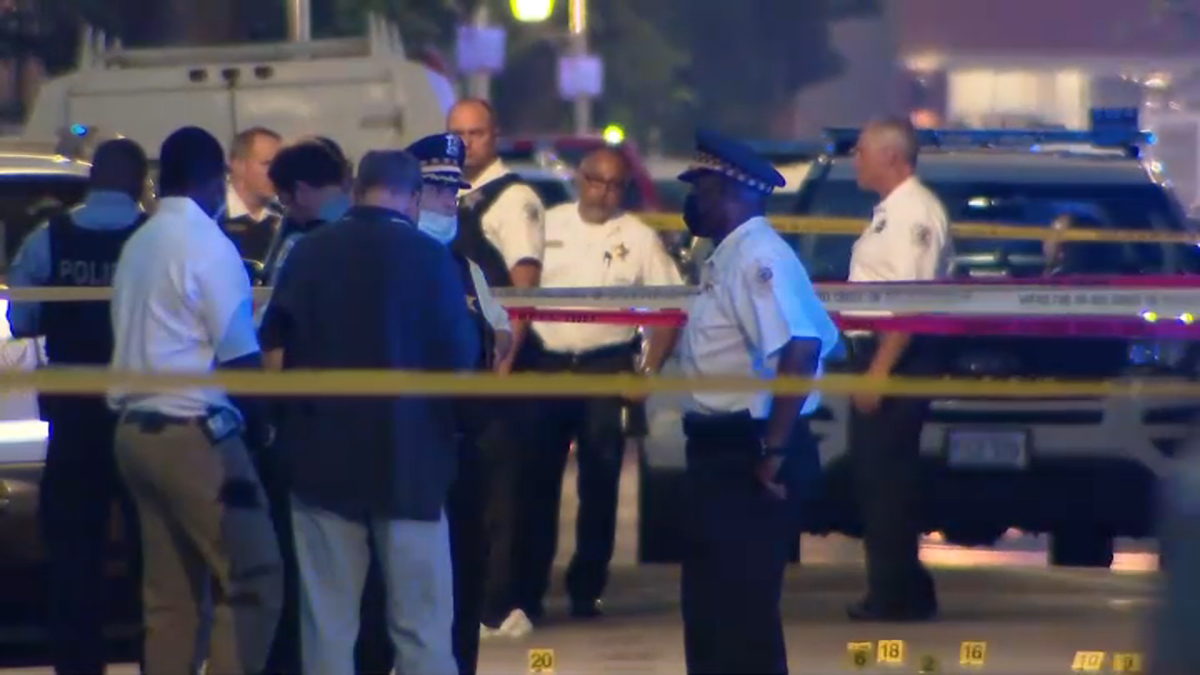 A 7-year-old girl was shot to death Saturday night while visiting her family over the weekend of July 4 in the Austin neighborhood of Chicago's West Side, police confirmed.
The shooting was reported at 7:02 pm in the 100 block of North Latrobe Avenue, near West Washington Boulevard. According to police, the female victim was on a sidewalk when a light-colored vehicle stopped and an unknown number of criminals exited the vehicle. The criminals then produced firearms and shot in the victim's direction.
The young victim suffered a gunshot wound to the forehead and was taken to Stroger Hospital where she died.
Firefighters initially said the girl was three years old.
A 32-year-old man also suffered an injury from the incident, police said. That individual was transported to Mount Sinai Hospital, where he was reported to be in good condition.
Police said they were unsure who the target was in the shooting, adding that detectives are still investigating.
A week earlier, a 1-year-old boy was shot dead while riding in a vehicle with his mother in the city's Englewood neighborhood, marking the second fatal shooting involving a boy in a week.
Chicago Mayor Lori Lightfoot was asked Wednesday why the city is seeing a spike in gun violence that recently claimed the lives of several young children. Lightfoot pointed to the perfect storm of the coronavirus pandemic, poverty and an excess of weapons. Michelle Relerford of NBC 5 reports.
On June 20, a 3-year-old boy was fatally shot in the back while riding in a vehicle, also in the Austin neighborhood.
An emotional CPD chief of operations, Fred Waller, addressed journalists in the most recent fatal shooting on Saturday night, calling for violence involving children to stop.
"You have to be tired of this," he said. "Chicago's heart is broken again. Austin's heart is broken again … I'm tired of this."
.