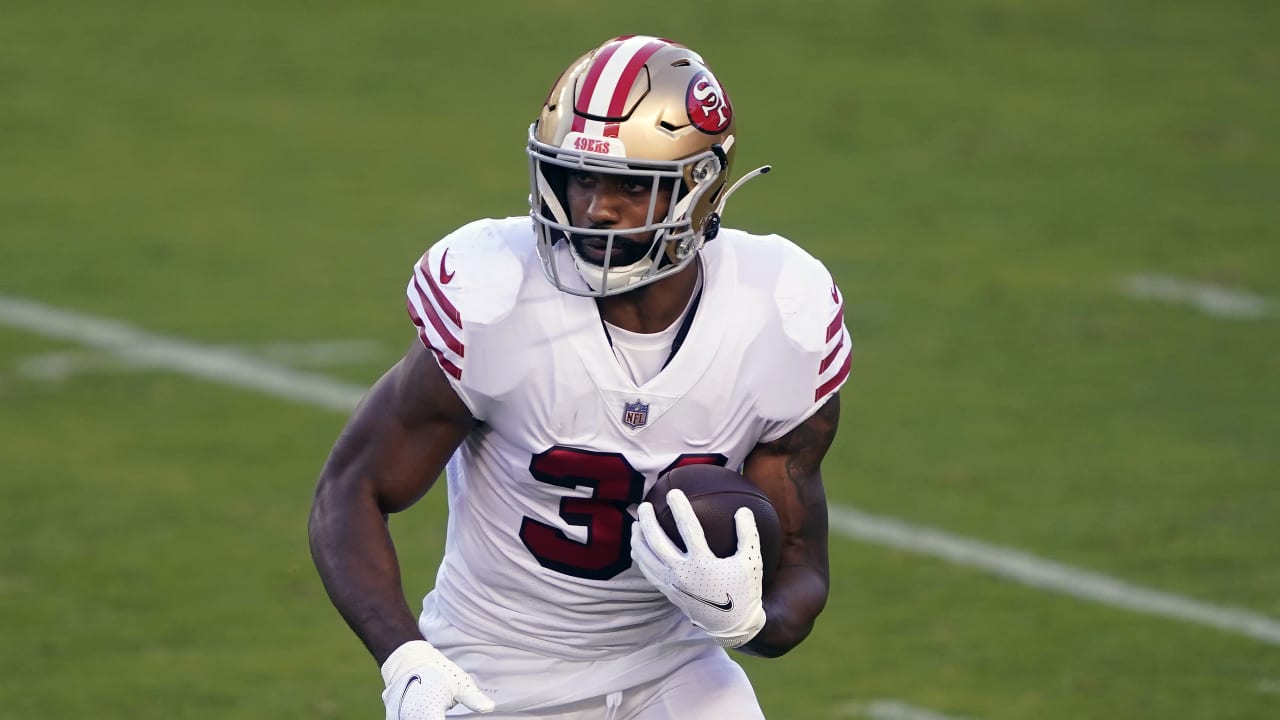 San Francisco can be without running back for its foreseeable future.
49ers coach Kyle Sheenahan announced on Monday that Rahim Mostert had sustained a high ankle sprain and was "most likely" heading to injured reserve to secure victory over Ramsay in Week 6 of the team.
Mostert suffered an injury in the first half of the game and came out after tapering his ankle. After taking a yard to start the second half, Mostert exited the game and did not return. He finished the night with 17 carries for 65 yards and two catches for 11 yards.
Injuries troubled Mostert in his first season as the lead of Nierts. Week 6 was the second game of 28 years older than an MCL sprain, making it a miss of Week 3 and 4. He suffered that injury in the first half of the team's Week 2 against the Jets.
Hurt's history of growing injury is something that may cause concern for Shanahan and company. His 2017 and 2018 campaigns ended through visits to IR.
In 2019, Mostert played all 16 games before injuring his calf in the NFC Divisional Round. The failure paved the way for a memorable performance against the Packers in the 49ers' NFC Championship Game.
To get Mostart out of the fold again, San Francisco will look to Jerich McKinnon, rookie JaMycal Hasty and possibly Jeff Wilson to fill the void. Mackinnon and Hastie made 15 carries for a combined 15 yards rushing in Sunday's win.