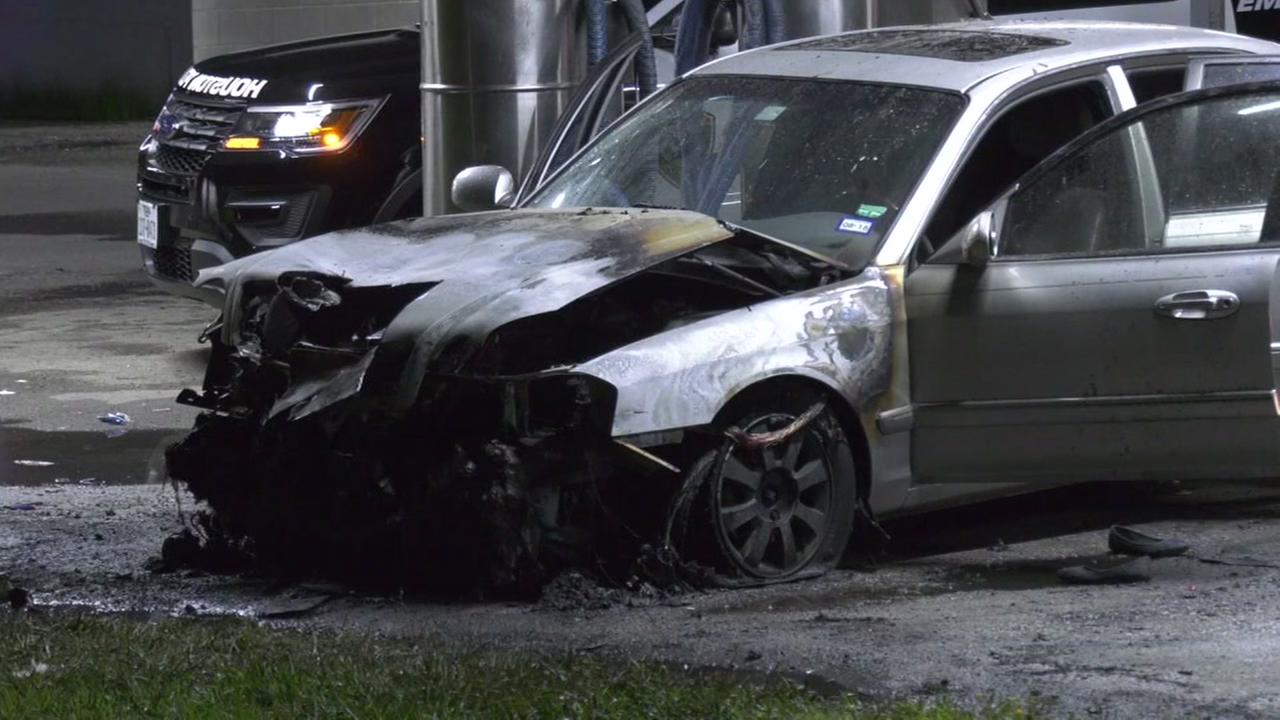 HOUSTON –
A mother is charged with three counts of aggravated assault on a family member after burning a car while inside with her three children in southwest Houston, police said.
According to police, witnesses reported seeing the mother trying to burn the car in a car wash in the 4300 block of W. Orem around 10 p.m. m. Sunday. The three daughters of the woman, aged 9, 11 and 13, were inside the vehicle.
A witness told investigators that the woman accelerated the engine until it caught fire. Then he decided to go with the children.
Police say they abandoned the two older girls in W. Orem and dragged their 9-year-old daughter into the swamp. A sheriff met her. He fought with her, but was finally arrested.
Witnesses say they heard the woman make a comment after the fire.
"When they approached the car, they heard the woman say something in the sense of 'We're going to see Jesus,' said HPD Lt. Larry Crowson.
The owner of the car wash says he was one of the many people who called 911.
The children were unharmed. The police have not said who they are with now.
(Copyright © 2018 KTRK-TV, All rights reserved.)