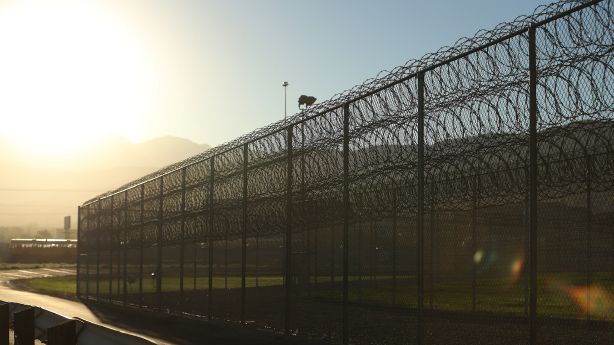 Dropper – Two inmates in Utah State Prison have died after testing positive for COVID-19, according to the Utah Department of Corrections, bringing the total number of COVID-19-related deaths in the jail to nine.
In a statement released on Wednesday evening, corrections officials said that a 70-year-old man died, died on 23 November and was hospitalized at the time of death. Another 48-year-old man died, died on 25 November and was hospitalized at the time of death. No further details about the individuals were given.
According to corrections officials, both inmates were kept by medical staff at the Oquirrh 5 facility before their hospitalization.
On Tuesday, a disorganized man at the Oquirrh 2 facility reported symptoms and was swiftly tested by medical staff, the Department of Corrections statement said. Testing for COVID-19 was positive, and staff immediately began mass testing, along with protocols.
Other inmate deaths include an inmate at the Utah State Jail who died on November 4, and another inmate who died on Nov.11 after testing positive for CO.11–19.
Correctional officers report that medical staff are always available and have an active presence in units at least twice a day for checkups with unorganized individuals.
According to the Department of Corrections, there are 560 active cases of COVID-19 among state inmates housed in the Utah State Jail, Central Utah Correctional Facility and County Jail. It lists outbreaks in these areas: Oquirah 5, Oquirah 2, Promontory, Lone Peak, Wasatch (Dog-Block), Ironwood, Henry (Dogwood) and Boulder (FIR, Typhoon and Hickory).
The COVID-19 dashboard of the Department of Corrections is currently reporting a total of 1,289 positive COVID-19 test results across facilities.
Due to the outbreak, all visits – including volunteer and religious services – have been suspended until 1 December.
×
Related Stories
You may be interested in more stories
.