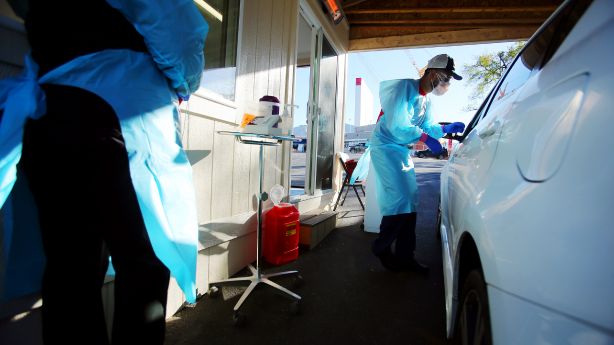 SALT LAKE CITY – The number of COVID-19 cases in Utah increased by 159 on Monday, with 2,496 more vaccinations and no more deaths reported, according to the Utah Department of Health.
The health department estimates that there are now 10,649 active cases of the disease in Utah. The seven-day average of positive cases per day is now 457, according to the health department. The positive test rate per day for that period of time reported with the "people on people" method is now 8%. The seven-day average daily test positive rate calculated using the "test-on-test" method is now 4.1%.
There are currently 147 COVID-19 patients hospitalized in Utah, including 52 in intensive care, state data shows. Approximately 66% of all intensive care unit beds are currently occupied in Utah, including approximately 69% of ICU beds in the state's 16 referral hospitals. About 49% of non-ICU hospital beds are now occupied, according to the health department.
A total of 1,154,778 doses of vaccines have been administered in the state, up from 1,152,282 on Sunday. A total of 765,202 Utahns have received at least one dose, while 419,623 are now fully vaccinated, according to the health department.
The new figures indicate a 0.04% increase in positive cases since Sunday. Of the 2,334,049 people tested for COVID-19 in Utah so far, 16.4% have tested positive for COVID-19. The total number of tests conducted since the pandemic began is now 4,109,241, an increase of 4,144 from Sunday. Of those, 2,333 were tests from people who had not previously been tested for COVID-19.
Monday's totals give Utah a total of 381,788 confirmed cases, with a total of 15,293 hospitalizations and a total of 2,062 deaths from the disease. An estimated 369,077 cases of COVID-19 are now recovered in Utah, according to state health data.
Health officials announced Monday that a case of the P.1 COVID-19 variant, which originated in Brazil, has now been detected in Utah.
Utah Governor Spencer Cox and Lieutenant Governor Deidre Henderson are scheduled to provide an update on the COVID-19 pandemic at a press conference at 11 a.m. Thursday.
×
Related stories
More stories that may interest you