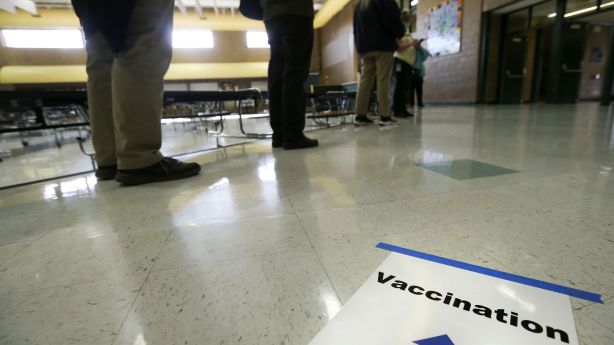 SALT LAKE CITY – The Utah Department of Health is reporting 1,585 new test-confirmed cases of COVID-19 in the state on Sunday, along with eight new deaths reported.
This brings Utah to 323,837 total confirmed cases and 1,493 deaths since.
Currently, the Department of Health states that 557 are hospitalized due to COVID-19, including 226 in intensive care. The Health Department's site says that Utah's ICU referral bed is more than 100% full, with 458 total patients being treated, despite having 458 total beds.
As of Sunday, the state had 14,727 more tests, of which 7,199 were for those who had not been tested before.
During the past week, the state averaged 2,209 newly reported cases per day and a positive test rate of 22.6%. The Department of Health states that 157,170 of the total dose of coronovirus vaccine is now administered in Utah, 4,661 doses from day one.
About 15,000 Uterne have received their second vaccine dose; Both Pfizer and Moderna Vaccine require two doses for maximum effectiveness. The state began vaccinating health care workers and has now moved schoolchildren and residents over 70 years of age.
There is no coronovirus press conference from state leaders scheduled for the weekend. The government Spencer Cox and health officials are expected to hold a conference later this week; It usually occurs on Thursdays.
Uytern, whose death was reported on Sunday, included seven people who were hospitalized when he died:
A carbon county man between the ages of 65 and 84
A Millard County man between the ages of 65 and 84
People of two Utah counties between the ages of 45 and 64
A Utah County man between the ages of 65 and 84
A man from Washington County between the ages of 65 and 84
A person from Washington County is over 85 years old
An Iron County woman, aged 65 to 84, who lived in a long-term care facility, was also included.
modus operandi:
The test results now include data from PCR tests and antigen tests. Positive COVID-19 test results are reported to the Health Department soon after confirmation, but negative test results cannot be reported for 24 to 72 hours.
The total number of cases reported each day by the Utah Health Department includes all cases of COVID-19 since the outbreak of Utah, including those currently infected, those who have recovered from the disease, and Those who have died.
Recovered cases are defined as someone who was diagnosed with COVID-19 three or more weeks ago and has not died.
Referral Hospitals are 16 Utah hospitals with the ability to provide the best COVID-19 health care.
According to the Health Department, deaths reported by the state usually occur two to seven days earlier. Some deaths can also occur from the future, especially if the person is from Utah but has died in another state.
The Department of Health reports both confirmed and probable COVID-19 death cases as defined by the state and territorial epidemiologists. The death count can be changed as soon as the investigation of the case is completed.
According to the Department of Health, the deaths for which COVID-19 has been reported, if the COVID-19 was not there, the person would not have died.
The data included in this story primarily reflect the state of Utah as a whole. For more local data, visit your local health district website.
More information about Utah's health guidance levels is available at coronavirus.utah.gov/utah-health-guidance-levels.
Information is from the Utah Department of Health and coronavirus.utah.gov/case-counts. For more information about the Utah Department of Health and reports COVID-19 data, go to coronavirus.utah.gov/case-counts and scroll to the "Data Notes" section at the bottom of the page.
×
Related Stories
You may be interested in more stories
.